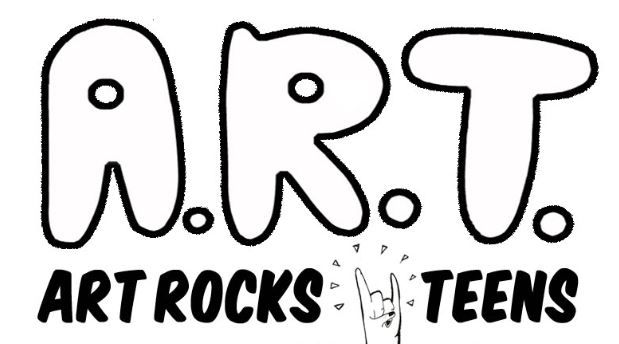 For over 13 years, Art Rocks Teens (A.R.T.) has provided FREE art and music classes for 13-18 year-olds  three days a week, after school and all summer long. The program even includes a FREE Rock & Roll Camp that brings indie musicians from some of the northwest's most notable bands to work with teens to create their own music and perform it on Main Street.
We work hard to provide a safe and creative space for teens to spend their time – and enjoy some snacks! The Teen Art Council is a dedicated group of volunteers ages 13- 18 who brainstorm, plan classes, and sometimes even teach.
While we offer A.R.T. classes and Rock & Roll Camp free of charge, it's an expensive program that depends on your support. There are many ways to help: Give your time by volunteering during an event, give your gently used musical instruments to the cause, or give a monetary donation to help leverage the funds we ask businesses and foundations for.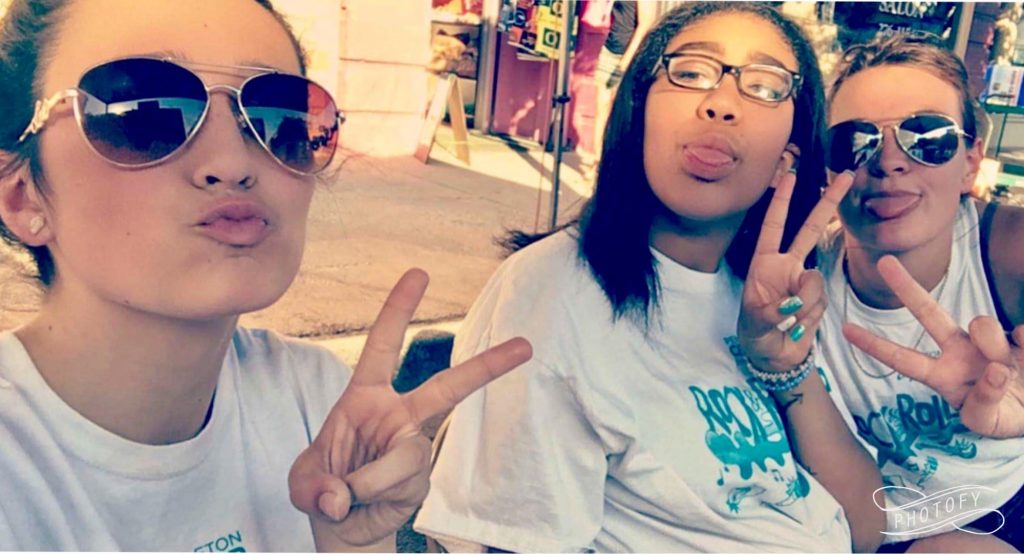 Download the permission form here:
A.R.T. Parent Permission Form ENGLISH
A.R.T. Parent Permission Form ESPAÑOL
Current Schedule – 

FREE for teens 13-18!
PHOTOGRAPHY
with E.J. Harris
WEDNESDAYS, 3:30-5:00 pm
April 3 – May 8 (6 Sessions)
Whether you've always wanted to learn more about photography or simply need to brush up on your skills, E.J Harris, award-winning photographer at the East Oregonian, can help you learn the tips and tricks that make for great photos. The class will spark new ideas, giving you the confidence in your ability to try new things. Bring your camera, and make sure it is fully charged because this isn't your average photography class!

RECYCLE THAT T!
with Erica Edwards
TUESDAYS, 3:30-5:00
April 23 – May 7 (3 Sessions)
Transform your old T-shirts into something you can USE. Whether you create a hand-bag, a macramé plant hanger, an infinity scarf, or a skeleton shirt, this class will teach you the many different ways you can reuse that shirt and bring it back to life!

POLYMER CLAY CREATIONS
with Erica Edwards
TUESDAYS, 3:30-5:00
May 14 – May 28 (3 Sessions)
Polymer clay is a synthetic modeling putty that hardens when you cure it in a home oven. In this class, you will mold, sculpt, and shape it in infinite ways. Want to get excited about the possibilities? Do a quick online search of 'polymer clay" or "Sculpy."  After curing, polymer clay can be carved, sanded, painted, polished, or enjoyed as-is. It's durable, strong, lightweight, and is incredibly versatile and comfortable to wear as jewelry.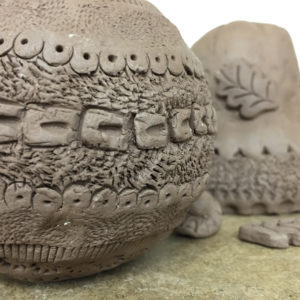 HAND BUILT CLAY FORMS
with Brian Purnell
THURSDAYS, 3:30-5:00 PM
April 4 – June 6 (10 Sessions)
Step into the third dimension with this workshop that will bring some depth into your world. Learn how to sculpt, build, and construct clay in the PCA's Alice Fossatti Ceramics Studio. Absolutely no experience working with clay is necessary. Beginners and returning students are all welcomed. This class is a lot of fun- we would love to have you.

CONTEMPORARY MIXED MEDIA ART
with Denise Henkle Owen
WEDNESDAYS, 3:30-5:00
May 15 – June 5 (4 SESSIONS)
In this class, teenagers will be able to explore their preferences in acrylic art and mixed media in this "open studio" style class. Come and work at your own pace, with individualized attention in a relaxed and enjoyable atmosphere. Denise Owen is a Jill of all trades and is excited to aide in your inspiration!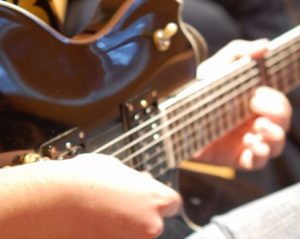 GUITAR FOR TEENS (AGES 13-18)
with David Orr
Tuesdays, 3:30-5:00 PM
April 2 – June 4 (10 Sessions)
Learn and grow basic guitar skills to entertain yourself, and possibly others! Students will learn basic major and minor chords, strumming styles and techniques. You will be able to play one song by the end of the course. Please bring a guitar to each class. Please visit Pendleton Music Co. for affordable instrument rentals or check in with the PCA- we have some guitars available for students to use.