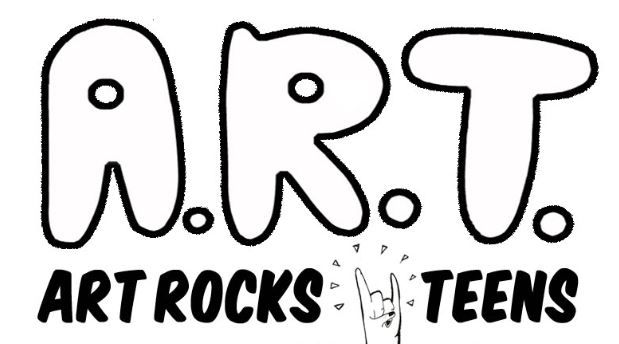 For over 13 years, Art Rocks Teens (A.R.T.) has provided FREE art and music classes for 13-18 year-olds  three days a week, after school and all summer long. The program even includes a FREE Rock & Roll Camp that brings indie musicians from some of the northwest's most notable bands to work with teens to create their own music and perform it on Main Street.
We work hard to provide a safe and creative space for teens to spend their time – and enjoy some snacks! The Teen Art Council is a dedicated group of volunteers ages 13- 18 who brainstorm, plan classes, and sometimes even teach.
While we offer A.R.T. classes and Rock & Roll Camp free of charge, it's an expensive program that depends on your support. There are many ways to help: Give your time by volunteering during an event, give your gently used musical instruments to the cause, or give a monetary donation to help leverage the funds we ask businesses and foundations for.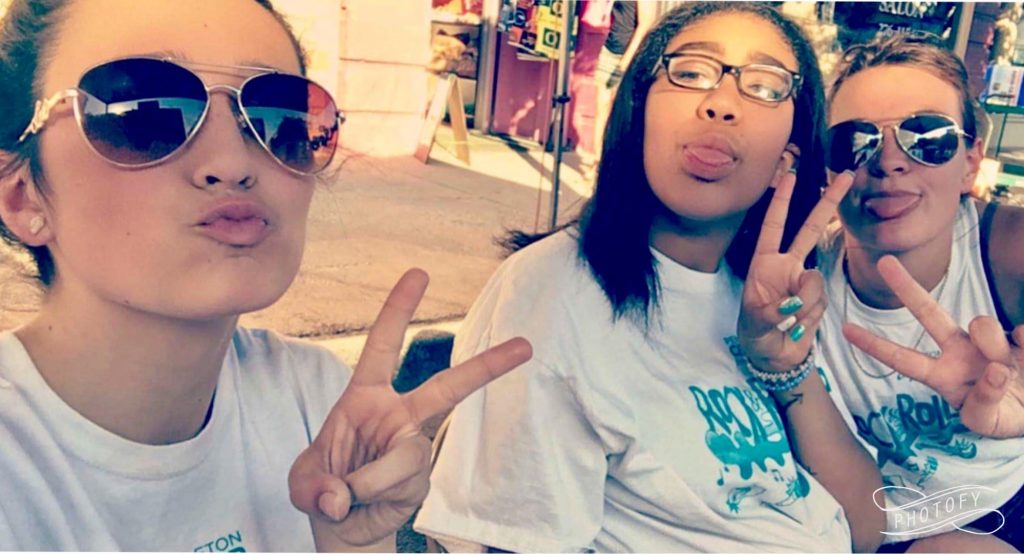 Download the permission form here:
A.R.T. Parent Permission Form ENGLISH
A.R.T. Parent Permission Form ESPAÑOL
Current Schedule
TUESDAYS, WEDNESDAYS & THURSDAYS
3:30 – 5:00 PM EACH DAY
FREE for teens 13-18!
June 12-14: CLAY SCULPTURE & HANDBUILDING, get your hands in some clay and learn different techniques to sculpt and build something unique. Come back June 26-28 to glaze your work with Bonnie Day
June 19-21: PHOTOGRAPHY, whether you have a digital camera or a smartphone, you can learn to take amazing photos, no filters necessary! Bring a fully charged camera or phone (we also have cameras to borrow during class) to learn some photography basics and get in lots of practice with Bill Peal
June 26-28: GLAZING CLAY, learn glazing techniques to decorate your pieces from the previous Clay Sculpture class or choose a piece from the Art Center's collection with Bonnie Day
July 10-12: PAINTING, experiment with acrylic paints and try out different styles to create your own work of art with Bonnie Day
July 17-19: EXPLORE ACTING, work on building up your acting tool box while having a lot of fun. Explore classic and current acting techniques, comedy, movement and much more with JJ Hill
July 24-26: BEGINNING ZENTANGLES, learn how to create these beautiful, patterned works of art from a certified Zentangle instructor! Learn different methods and styles and work on a variety of fun Zentangle projects with Denise Owen.
OTHER FREE CLASSES (different times)-
TEEN ROCK BAND with Mike Kellison
WEDNESDAYS, NOON – 1:30 PM
JUNE 13TH – AUGUST 1ST (7 SESSIONS)
No Class on July 4th
Get a head start before Rock & Roll Camp! Whether you are interested in playing guitar, bass, or drums – this is your chance to learn your favorite rock songs. No experience necessary! Tell Mike what songs you'd like to learn, and he'll get you started on it. The PCA has acoustic guitars, electric guitars and drum sets available to use.
UKULELE with Mike Kellison
WEDNESDAYS, 2:00 – 3:00 PM
JUNE 13TH – AUGUST 1ST (7 SESSIONS)
No Class on July 4th
This is a teen/adult combo class, teens 13 and older may take the class for free. See the adult class page for more details, please sign-up in advance!
ROCK & ROLL CAMP
AUGUST 13 – 17, 2018
MONDAY THROUGH FRIDAY
8:30 AM – 4:30 PM EACH DAY
FRIDAY @ 7:00 PM- CONCERT ON MAIN ST!
Five full days of FREE rock & roll learning for teens ages 13-18 years old. Camp is free and lunch is provided. No music experience necessary! Parent Permission form required, stop by the PCA or download forms here.