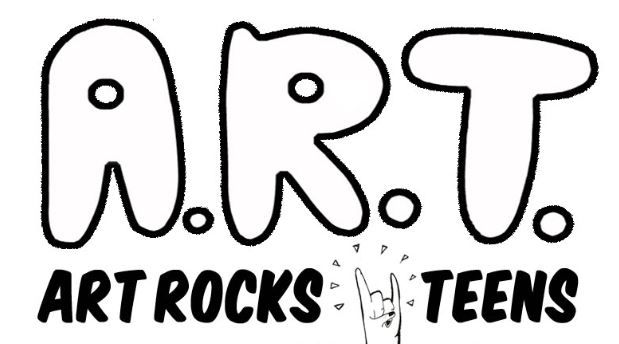 For over 13 years, Art Rocks Teens (A.R.T.) has provided FREE art and music classes for 13-18 year-olds  three days a week, after school and all summer long. The program even includes a FREE Rock & Roll Camp that brings indie musicians from some of the northwest's most notable bands to work with teens to create their own music and perform it on Main Street.
We work hard to provide a safe and creative space for teens to spend their time – and enjoy some snacks! The Teen Art Council is a dedicated group of volunteers ages 13- 18 who brainstorm, plan classes, and sometimes even teach.
While we offer A.R.T. classes and Rock & Roll Camp free of charge, it's an expensive program that depends on your support. There are many ways to help: Give your time by volunteering during an event, give your gently used musical instruments to the cause, or give a monetary donation to help leverage the funds we ask businesses and foundations for.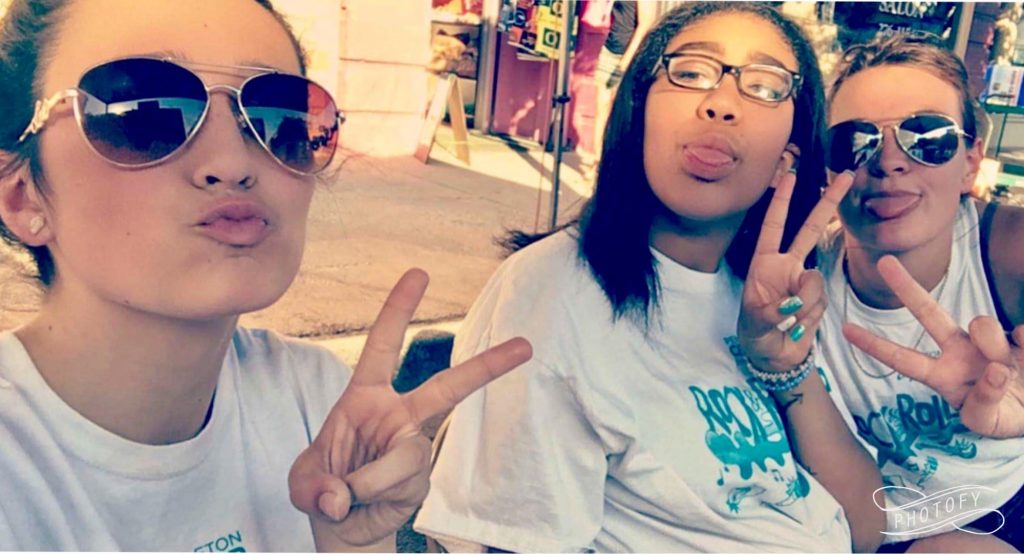 Download the permission form here:
A.R.T. Parent Permission Form ENGLISH
A.R.T. Parent Permission Form ESPAÑOL
Current Schedule – 

FREE for teens 13-18!
RECYCLED JEWELRY
with Erica Edwards
TUESDAYS, 3:30-5:00 pm
January 8th– January 29th  (4 Sessions)
Join us at the PCA to reduce, reuse, and recycle into jewelry! In this class, we'll learn how to use what we already have and make it into something special, wearable, and made by YOU. Need some gift ideas for family members & friends? Talk to our instructor Erica for ideas, tips, and inspiration.


PINHOLE CAMERA CLASS
with Erica Edwards
WEDNESDAYS, 3:30-5:00
February 6th– February 20th (3 Sessions)
A pinhole camera is the simplest camera possible. It consists of a light-proof box, some type of film, and a pinhole. In this class, we'll learn how to make a basic camera from just about anything. We'll also learn how to process photographic papers in the darkroom. Any and ALL experience welcomed!

SEWING WITH PATTERNS
with Erica Edwards
WEDNESDAYS, 3:30-5:00
March 6th-March 20th  (3 Sessions)
Learning to work with patterns is a basic principle in sewing. In this class, you'll learn how to piece together patterns, and sew wonderful creations. The options are endless for what you can make and create. No previous sewing experience necessary!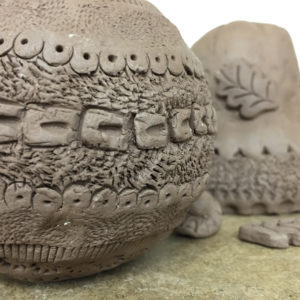 HAND BUILT CLAY FORMS
with Brian Purnell
THURSDAYS, 3:30-5:00 PM
January 10th– March 21st (11 Sessions)
Step into the third dimension with this workshop that will bring some depth into your world. Learn how to sculpt, build, and construct clay in the PCA's Alice Fossatti Ceramics Studio. A
bsolutely no experience working with clay is necessary. Beginners and returning students are all welcomed. This class is a lot of fun- we would love to have you.

STRESS MANAGEMENT WORKSHOPS- TIPS FOR TEENS
with David Orr
WEDNESDAYS, 4:00-5:00 PM
January 9th-30th (4 sessions)

THURSDAYS, 4:00-5:00 pm
February 28th– March 21st (4 Sessions)
The teen years can be a turbulent and chaotic time. This class will help identify certain stress triggers, such as peer pressure, parental conflict, and more. Students will learn basic skills to reframe potentially toxic thought processes, as well as ways to settle an over-activated nervous system that often disrupts peace and clarity of mind. Wear comfortable clothes.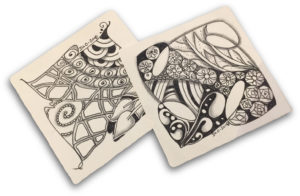 ZENTANGLES 2.0
with Denise Owen
TUESDAYS, 3:30-5:00
February 5th– February 26th (4 SESSIONS)
Come Zentangle with Denise Owen and enjoy a calming experience. Zentagle is often referred to "Yoga for the Mind." No drawing experience is required. If you can sign your name and make a dot you already have the necessary skills. There are no mistakes in Zentangle; only fun and relaxation. New tangles (patterns) will be taught each lesson.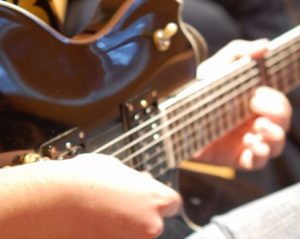 BEGINNING GUITAR FOR TEENS (AGES 13-18)
with David Orr
Tuesdays, 3:30-5:00 PM
January 22– March 26 (10 Sessions)
Ask and you shall receive! Due to a in flood of requests, TEEN GUITAR is now available, Tuesdays, from 3:30-5:00. Join us in welcoming our new instructor, David Orr, a guitar enthusiast and welcomed new member of our PCA family. Learn and grow basic guitar skills to entertain yourself, and possibly others! Students will learn basic major and minor chords, strumming styles and techniques. You will be able to play one song by the end of the course. Please bring a guitar to each class. Please visit Pendleton Music Co. for affordable instrument rentals or check in with the PCA- we have some guitars available for students to use.