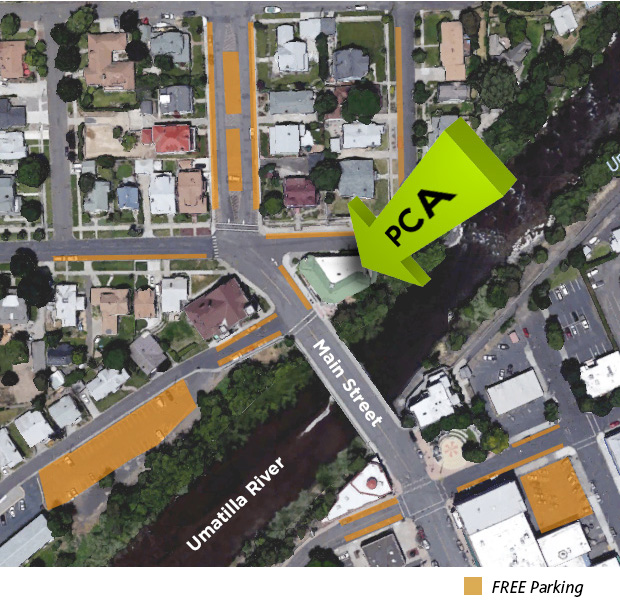 Parking
We often get asked about parking options at PCA for large events. There are approx. 200 free parking spaces within easy walking distance of our door. If you or a guest have mobility issues and would like us to save you a spot right at the door, call us at 541-278-9201 and we'll reserve the space.
Public Transportation
The Confederated Tribes of the Umatilla Indian Reservation's KAYAK Shuttle Service can get you from the Round Up Grounds, Wildhorse Resort, and different points around town to within two blocks of the Pendleton Center for the Arts. Check out their schedule here.
The River Walk
The Pendleton River Parkway extends a mile in each direction from PCA, providing a lovely walk from the Round Up Grounds.