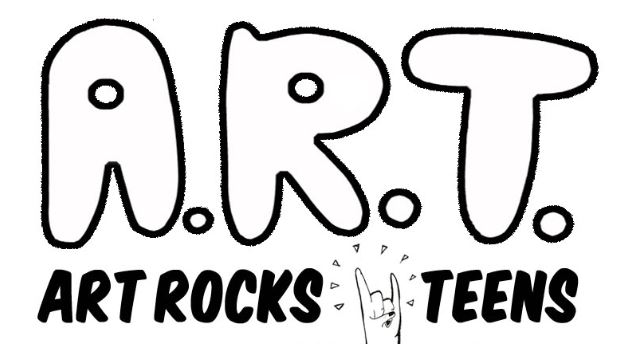 For more than 16 years, Art Rocks Teens (A.R.T.) has provided FREE art and music classes for 13-18 year-olds  three days a week, after school and all summer long. The program even includes a FREE Rock & Roll Camp that brings indie musicians from some of the Northwest's most notable bands to work with teens to create their own music and perform it on Main Street.
We work hard to provide a safe and creative space for teens to spend their time – and enjoy some snacks! The Teen Art Council is a dedicated group of volunteers ages 13- 18 who brainstorm, plan classes, and sometimes even teach.
While we offer A.R.T. classes and Rock & Roll Camp free of charge, it's an expensive program that depends on your support. There are many ways to help: Give your time by volunteering during an event, give your gently used musical instruments to the cause, or give a monetary donation to help leverage the funds we ask businesses and foundations for.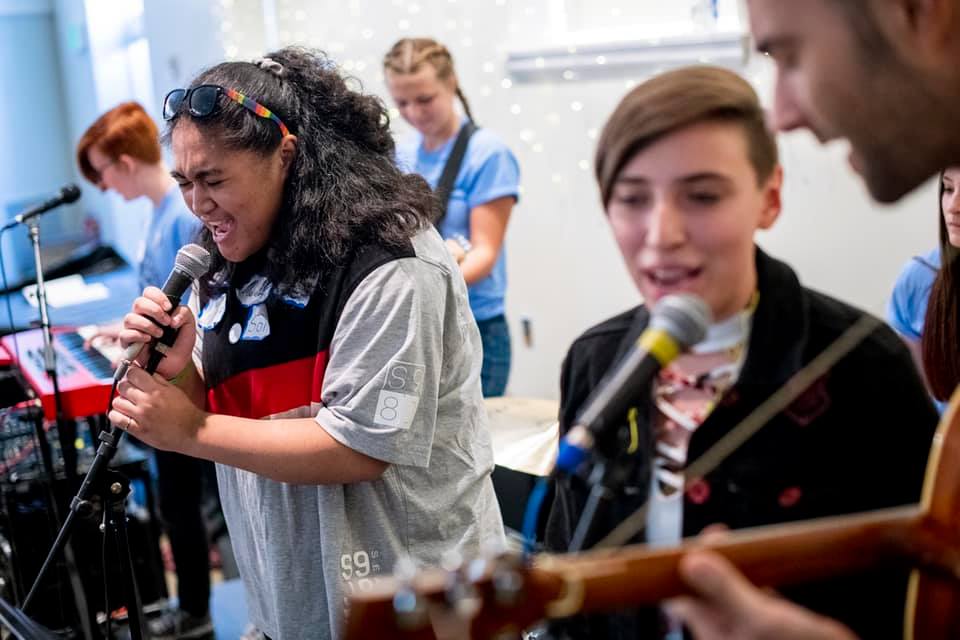 Download the permission form here:
A.R.T. Parent Permission Form ENGLISH
A.R.T. Parent Permission Form ESPAÑOL
Current Schedule – FREE for teens 13-18!
If you're 16-18, check the Adult Class Schedule – you may take any of those offerings FREE as well! Just print the parent permission form to submit at PCA and use the code ARTROCKS when checking out.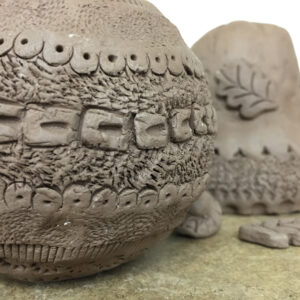 TEEN CLAY
with Brian Purnell
TUESDAYS, 4:00 – 5:30 PM
September 26 – December 19, 2023 (Twelve Sessions)
*no class on October 31st. Happy Halloween! 
Ongoing, join anytime, but register below. Step into the third dimension with this class that will bring some depth into your world. Learn how to sculpt, build, and construct clay in the PCA's Alice Fossatti Ceramics Studio under the watchful eye of an expert. Absolutely no experience working with clay is necessary. Beginners and returning students welcome. This course is being offered for free thanks to donors, and support from the Roundhouse Foundation.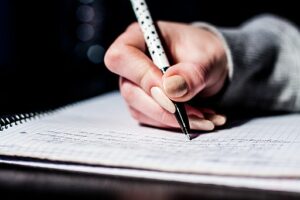 TEEN SHORT FILM SCREENWRITING
with Nicholas Jennings
TUESDAYS, 4:00 – 5:00 PM
October 3 – November 7, 2023 (Five Sessions)
*no class on October 31st. Happy Halloween! 
Screenwriting, also known as Scriptwriting, is the art of writing scripts for plays, feature films, video games, television production, and more. In this class, aspiring screenwriters will join Nicholas and learn the basic building blocks of how to write short films. Students will also learn how to break down different screenwriting elements, such as outlining and formatting, that can be applied when writing your own short films and scripts!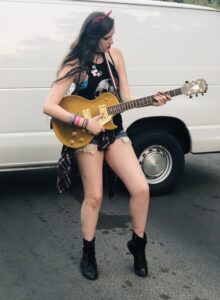 TEEN INTERMEDIATE ELECTRIC GUITAR
with Margaret Mayer
THURSDAYS, 4:30 – 5:30 PM
October 5 – November 30, 2023 (Eight Sessions)
If you're already familiar with the electric guitar and are looking for more experience, this might be the class for you! Whether you're prepping for Rock and Roll Camp, or just want to grow your skills, join Margaret as she continues to teach the infinite ways of the electric guitar. Please bring a guitar or borrow one from the PCA. Electric guitars can also be purchased at the Pendleton Music Co. on Main.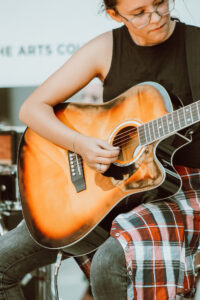 TEEN ACOUSTIC GUITAR
with Margaret Mayer
THURSDAYS, 5:30 – 6:30 PM
October 5 – November 30, 2023 (Eight Sessions)
If you've ever wanted to learn to play the guitar, now is the time! Join Margaret as she teaches you basic strumming styles and techniques. Whether you're wanting to prep for Rock and Roll camp or simply learn about a new instrument, this class will be a great introduction to the fine tunes of the acoustic guitar.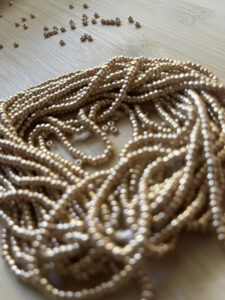 TEEN WORKING WITH SEED BEADS
with Erica Edwards
WEDNESDAYS, 4:00 – 5:00 PM
October 18 – November 1, 2023 (Three Sessions)
Join Erica Edwards as she dives into all things seed beads. Learn the basics of beginning beading, including daisy chains. Make a new necklace, bracelet or jewelry set for yourself or someone special.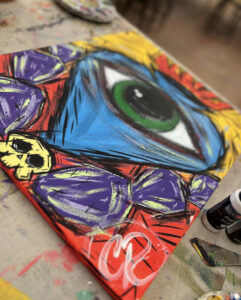 TEEN PAINTING WITH KITO
with Kito Rodriguez
THURSDAYS, 4:00 – 5:00 PM
November 2 – 30, 2023 (Four Sessions)
*No Class on November 23- Happy Thanksgiving!
In this class you'll join Kito as she teaches you her unique artistic style of painting. Kito
uses bursts of bright colors, textures, and materials to create stunning pieces of art that
set her apart from the crowd. Check out her work on Instagram at kitorodriguez1986.

TEEN SHORT FILM PRODUCTION
with Nicholas Jennings
TUESDAYS, 4:00 – 5:00 PM
November 14 – December 5, 2023 (Four Sessions)
This class will be an interactive course for filmmaking students. Join Nicholas as he introduces you to film theory and then move onto film production. Gain the knowledge to shoot a scene, build a set, and work as a team- all elements and aspects that are used in the professional film industry.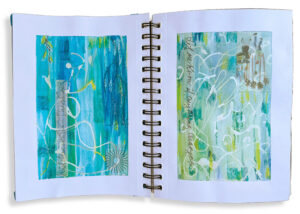 CREATIVE JOURNALING
with Alice Thomas
WEDNESDAYS, 4:00 – 5:30 PM
December 6 – 20, 2023 (Three Sessions)
It doesn't matter if you're an experienced artist or a beginner- keeping an art journal is a big way to support our creativity. In this class, we are welcoming BOTH teens and adults to participate together in this artistic experience. By having the supplies and materials you need already in the studio, the PCA is a great place to try your hand at this practice. We'll share ideas for using the journal and explore a variety of unique and fun entry-making methods. Record keeping, brainstorming, documenting, trying out a new art media- there is no end to the possibilities here, and no rules!  NOTE: This is a hybrid adult/teen class