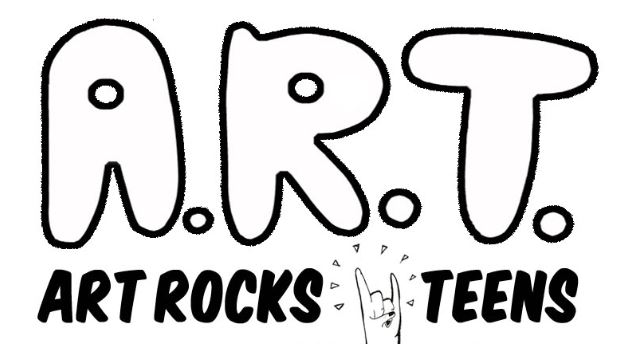 For more than 16 years, Art Rocks Teens (A.R.T.) has provided FREE art and music classes for 13-18 year-olds  three days a week, after school and all summer long. The program even includes a FREE Rock & Roll Camp that brings indie musicians from some of the Northwest's most notable bands to work with teens to create their own music and perform it on Main Street.
We work hard to provide a safe and creative space for teens to spend their time – and enjoy some snacks! The Teen Art Council is a dedicated group of volunteers ages 13- 18 who brainstorm, plan classes, and sometimes even teach.
While we offer A.R.T. classes and Rock & Roll Camp free of charge, it's an expensive program that depends on your support. There are many ways to help: Give your time by volunteering during an event, give your gently used musical instruments to the cause, or give a monetary donation to help leverage the funds we ask businesses and foundations for.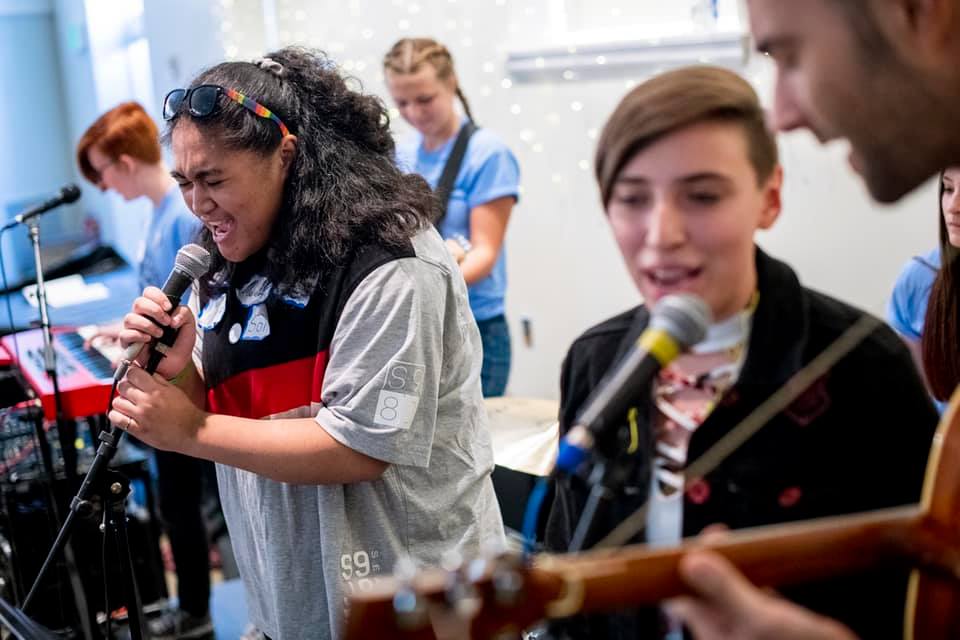 Download the permission form here:
A.R.T. Parent Permission Form ENGLISH
A.R.T. Parent Permission Form ESPAÑOL
Current Schedule – FREE for teens 13-18!
If you're 16-18, check the Adult Class Schedule – you may take any of those offerings FREE as well! Just print the parent permission form to submit at PCA and use the code ARTROCKS when checking out.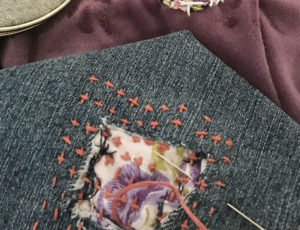 CREATIVE MENDING
with Stephanie Huffman
4:00 – 5:30 PM
June 22, 2022
Do you have clothing in need of some creative repair? Or something that could just use a little flair? This might include a hole in your favorite  top, pair of jeans, or bag- the possibilities are just about endless! In this class, you will bring in pieces of clothing, fabrics, etc. in need of small repairs, and learn the skill set to bring them back to life in a fun and colorful way, through custom mending. Make your clothing last longer while giving them an added personal touch. Masks required.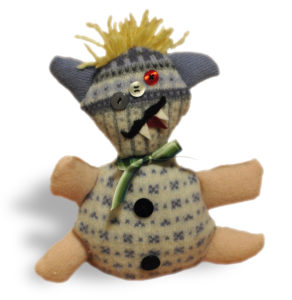 MAKE A MONSTER for Teens
with Stephanie Huffman
WEDNESDAYS, 4:30 – 5:30 PM
May 11 & 18 (Two Sessions)
You'll create your very own "monster plush" in this quirky class! These little creatures are fun to make and are customized by you. This class is being offered to all skill levels, beginners included. If you'd like to add some knit features, Stephanie can teach you some beginning stitches. Masks required.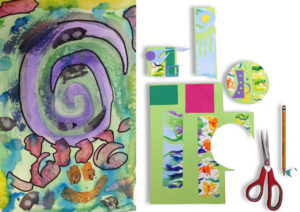 MIXED MEDIA PAINTING CLASS
with Alice Thomas
TUESDAYS, 2:00 – 3:30 PM
June 14 – 28 (Three Sessions)
Playfulness and experimentation are the themes for this class! Learn about watercolor techniques, collage, and bleeding tissue. Explore different media's, combine textures, and learn about the different dynamics of mixed media, painting edition. You'll build a composition using basic elements and principles while exploring new ways to use materials. No experience necessary.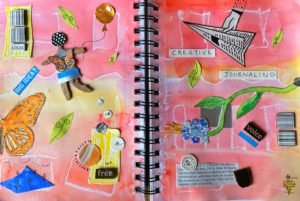 CREATIVE JOURNALING 
with Alice Thomas
TUESDAYS, 4:00 – 5:30 PM
July 5 – 19 (Three Sessions)
It doesn't matter if you're an experienced artist or a beginner – keeping an art journal is a big support to your creativity. Having the supplies and materials you need already in the studio, the  PCA is a great place to try your hand at this practice. Join Alice, and she'll share ideas for using your journal to explore a variety of unique and fun entry-making methods. This includes record keeping, brainstorming, documenting, trying out new art media, and more – there is no end of possibilities here,  and no rules! Materials will be supplied.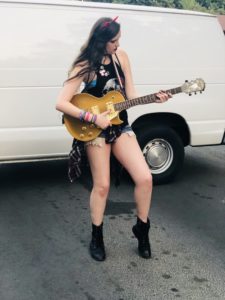 TEEN GUITAR
Check for new dates soon!
Learn and grow basic guitar skills to entertain yourself, and possibly others! Students will learn basic major and minor chords, strumming styles and techniques. You will be able to play one song by the end of the course. Please bring a guitar to each class. Visit Pendleton Music Co. for affordable instrument rentals or check in with the PCA- we have some guitars available for students to use.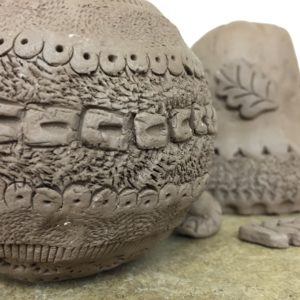 TEEN CLAY DAYS

with Brian Purnell
A Sometime Summer Schedule!
When Brian is available we'll host teen clay days. Watch our Facebook page to see if it's a Clay Day!
Ongoing, join anytime, but register below. Step into the third dimension with this class that will bring some depth into your world. Join Brian and clay connoisseur, and learn how to sculpt, build, and construct clay in the PCA's Alice Fossatti Ceramics Studio  under the watchful eye of an expert. Absolutely no experience working with clay necessary. Beginners and returning students welcome. This course is being offered for free thanks to donors, and support from the Roundhouse Foundation.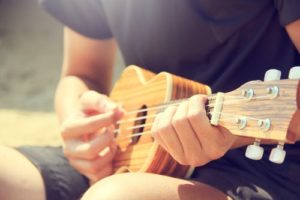 TEEN UKULELE
with Ian Summerfield
April 5 – June 7, 2022
TUESDAYS, 4:30 – 5:30 PM
Classes are ongoing, so join anytime! Please register for this class.
For students who are wanting to learn to play this fun and enjoyable instrument, join Ian Summerfield for an in-person class at the PCA. We'll work on chords and strumming techniques, while practicing classic uke songs as a group. Bring your own ukulele, borrow one from the PCA, or purchase one through the Pendleton Music Co.  Registration is required.
Class size is limited, and good fitting masks will be required to lower risk for students, instructors and staff.