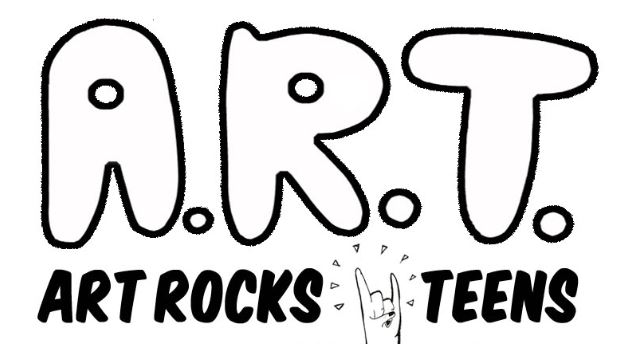 For more than 16 years, Art Rocks Teens (A.R.T.) has provided FREE art and music classes for 13-18 year-olds  three days a week, after school and all summer long. The program even includes a FREE Rock & Roll Camp that brings indie musicians from some of the Northwest's most notable bands to work with teens to create their own music and perform it on Main Street.
We work hard to provide a safe and creative space for teens to spend their time – and enjoy some snacks! The Teen Art Council is a dedicated group of volunteers ages 13- 18 who brainstorm, plan classes, and sometimes even teach.
While we offer A.R.T. classes and Rock & Roll Camp free of charge, it's an expensive program that depends on your support. There are many ways to help: Give your time by volunteering during an event, give your gently used musical instruments to the cause, or give a monetary donation to help leverage the funds we ask businesses and foundations for.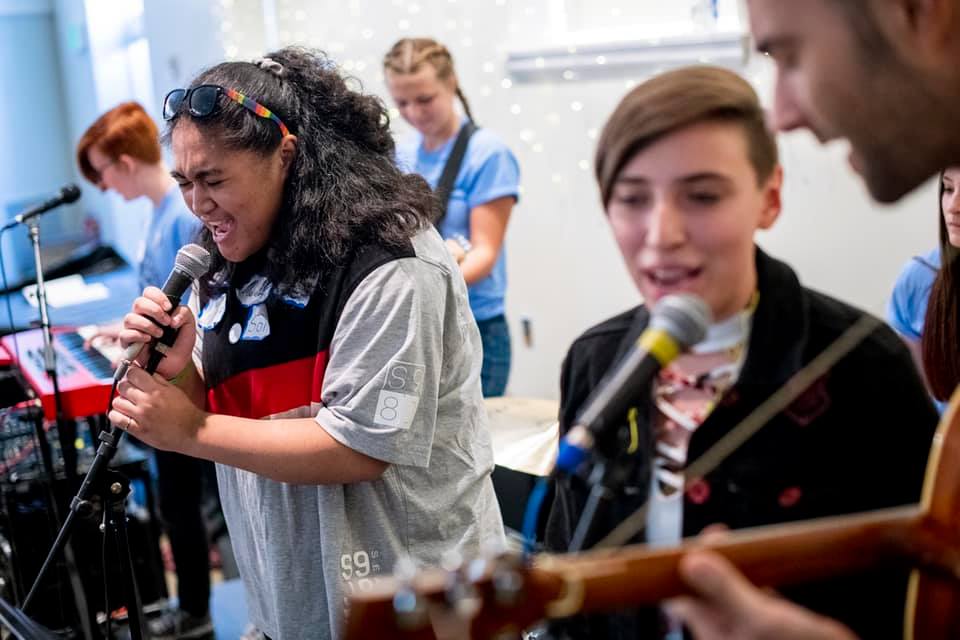 Download the permission form here:
A.R.T. Parent Permission Form ENGLISH
A.R.T. Parent Permission Form ESPAÑOL
Current Schedule – FREE for teens 13-18!
If you're 16-18, check the Adult Class Schedule – you may take any of those offerings FREE as well! Just print the parent permission form to submit at PCA and use the code ARTROCKS when checking out.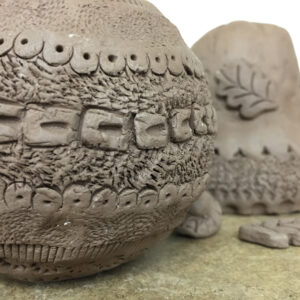 TEEN CLAY
with Brian Purnell
TUESDAYS, 4:00 – 5:30 PM
January 3 – March 7, 2023 (Ten Sessions)
Ongoing, join anytime, but register below. Step into the third dimension with this class that will bring some depth into your world. Learn how to sculpt, build, and construct clay in the PCA's Alice Fossatti Ceramics Studio under the watchful eye of an expert. Absolutely no experience working with clay is necessary. Beginners and returning students welcome.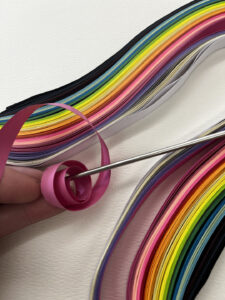 TEEN QUILLING
with Erica Edwards
TUESDAYS, 4:00 – 5:00 PM
January 17 – 31, 2023 (Three Sessions)
This type of paper art has existed since the invention of paper. Paper quilling is the art form of cutting paper into long strips and then rolling and pinching them into different shapes, sizes, and textures. Once complete, you'll glue your shapes together to form decorative art. Paper quilling projects can be used to decorate cards, boxes, gift bags, and so much more.

TEEN SHORT FILM SCREENWRITING
with Nicholas Jennings
TUESDAYS, 4:30 – 5:30 PM
January 17 –  February 21, 2023 (Six Sessions)
Screenwriting, also known as Scriptwriting, is the art of writing scripts for plays, feature films, video games, television production, and more. In this class, aspiring screenwriters will join Nicholas and learn the basic building blocks of how to write short films. Students will also learn how to break down different screenwriting elements, such as outlining and formatting, that can be applied when writing your own short films and scripts!

TEEN FILM PRODUCTION
with Nicholas Jennings
WEDNESDAYS, 4:30 – 5:30 PM
January 18 –  February 22, 2023 (Six Sessions)
This class will be an interactive beginner's course for filmmaking students. Join Nicholas as he introduces you to film theory and then move onto the basics of film production. Gain the knowledge to shoot a scene, build a set, and work as a team- all elements and aspects that are used in the professional film industry.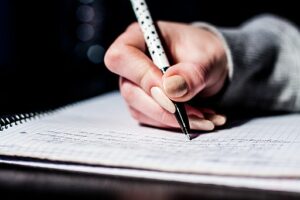 WINTER WRITING
with Joy Holmes
WEDNESDAYS & THURSDAYS, 4:30 – 5:30 PM
January 18 & 19, 25 & 26, 2023 (Four Sessions)
In this class, you will explore writing exercises, themed around winter. Join Joy as she guides you through writing activities that help break down your feelings, frustrations, and everything in between during these extra chilly winter months. Whether it be journaling, poetry, or freestyle, any writer will enjoy this class.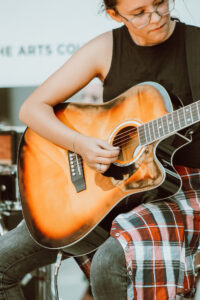 TEEN GUITAR
with Margaret Mayer
THURSDAYS, 4:30 – 5:30 PM
January 19 – March 23, 2023 (Ten Sessions)
Learn and grow basic guitar skills to entertain yourself, and possibly others! Students will learn basic major and minor chords, strumming styles and techniques. Please bring a guitar to each class. Visit Pendleton Music Co. for affordable instrument rentals or check in with the PCA- we have some guitars available for students to use.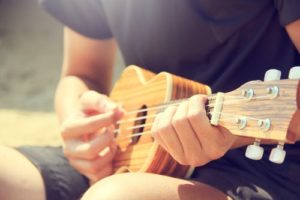 TEEN UKULELE
With Ian Summerfield
THURSDAYS, 4:30 – 5:30 PM
January 19 – March 23, 2023 (Ten Sessions)
For students who are wanting to learn to play this fun and enjoyable instrument, join Ian Summerfield for an in-person class at the PCA. We'll work on chords and strumming techniques, while practicing classic uke songs as a group. Bring your own ukulele, borrow one from the PCA, or purchase one through the Pendleton Music Co.  Registration is required.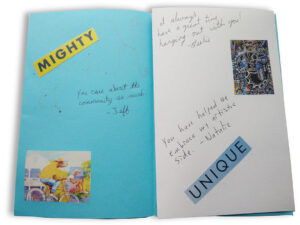 TEEN VALIDATION CARDS
with Stephanie Huffman
WEDNESDAY, 4:30 – 5:30 PM
February 8, 2023 (One Session)
If you haven't heard about validation cards then you won't want to miss this one session class with Stephanie. Show the people in your life what they mean to you by writing down the things you love/admire/enjoy about them in a custom-made card by you. This is a fun chance to get creative and pass on some joy and good energy to the people around you.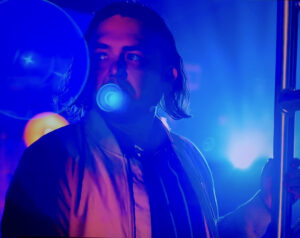 AUDITIONING FOR STAGE, SCREEN & MUSIC
with JJ Hill
THURSDAY, 4:00 – 5:30 PM
February 2 – 23, 2023  (Four Sessions)
JJ will share tips and techniques that he learned off Broadway and on screen, to prepare you for any kind of audition. He will work with you one on one and as a class to select the right monologue, song or scene, and will work to create an authentic and unique experience for casting directors – whether you're doing high school theater or have your sights set higher. Be prepared with a familiar monologue for the first day of class and if you play an instrument, feel free to bring it too. Watch JJ perform on The Voice HERE.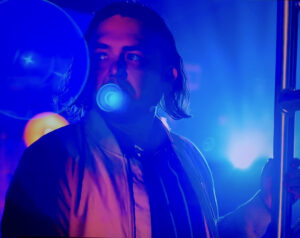 IMPROV COMEDY
with JJ Hill
WEDNESDAYS, 4:00 – 5:30 PM
March 1 – 22, 2023 (Four Sessions)
Improv is a form of theater that doesn't use manuscripts; it's unplanned and unscripted. Join the relentlessly humorous JJ Hill as he guides you through exercises, activities, and interactions that will help build your confidence as an Improv actor. Discover your improv style, get comfortable in front of an audience, and even participate in a comedy marathon, led by the students of this class.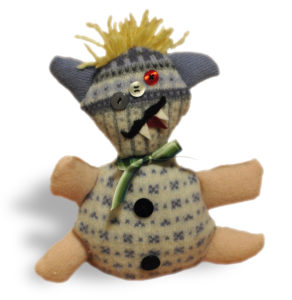 TEEN MAKE-A-MONSTER
with Stephanie Huffman
WEDNESDAYS, 4:30 – 5:30 PM
March 15 and 22, 2023 (Two Sessions)
You'll create your very own "monster plush" in this quirky class! These little creatures are fun to make and are customized by you. This class is being offered to all skill levels, beginners included. If you'd like to add some knit features, Stephanie can teach you some beginning stitches.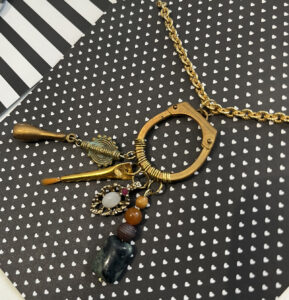 TEEN JEWELRY MAKING
with Erica Edwards
TUESDAYS, 4:30 – 5:30 PM
March 7 – 21, 2023 (Three Sessions)
Join Erica as she shows you how to deconstruct, design, and create jewelry by upcycling things from all around you. We'll supply a selection of parts, pieces, beads and more. You can bring anything of your own you'd like to work with too.