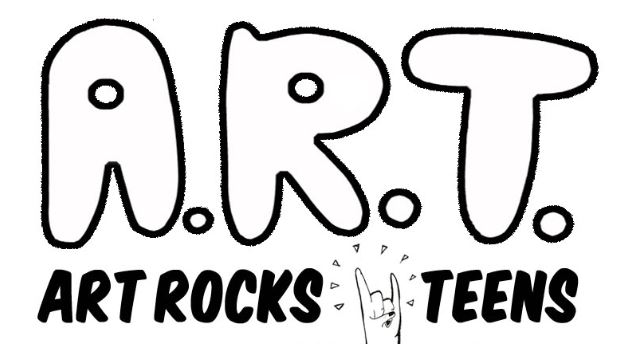 For more than 16 years, Art Rocks Teens (A.R.T.) has provided FREE art and music classes for 13-18 year-olds  three days a week, after school and all summer long. The program even includes a FREE Rock & Roll Camp that brings indie musicians from some of the Northwest's most notable bands to work with teens to create their own music and perform it on Main Street.
We work hard to provide a safe and creative space for teens to spend their time – and enjoy some snacks! The Teen Art Council is a dedicated group of volunteers ages 13- 18 who brainstorm, plan classes, and sometimes even teach.
While we offer A.R.T. classes and Rock & Roll Camp free of charge, it's an expensive program that depends on your support. There are many ways to help: Give your time by volunteering during an event, give your gently used musical instruments to the cause, or give a monetary donation to help leverage the funds we ask businesses and foundations for.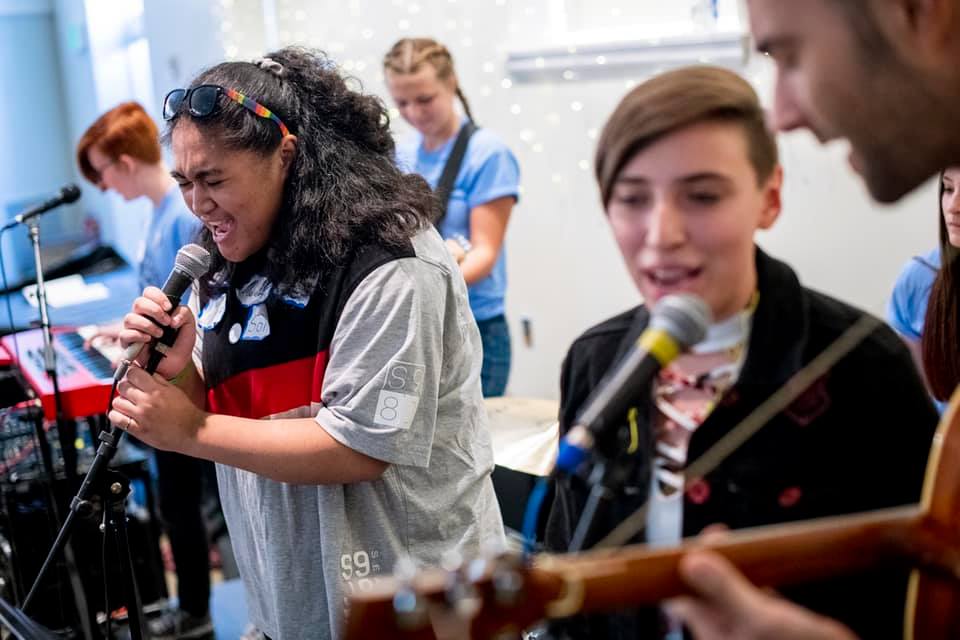 Download the permission form here:
A.R.T. Parent Permission Form ENGLISH
A.R.T. Parent Permission Form ESPAÑOL
Current Schedule – FREE for teens 13-18!
PRINT YOUR OWN FULL SPRING/SUMMER 2023 CATALOG HERE.

If you're 16-18, check the Adult Class Schedule – you may take any of those offerings FREE as well! Just print the parent permission form to submit at PCA and use the code ARTROCKS when checking out.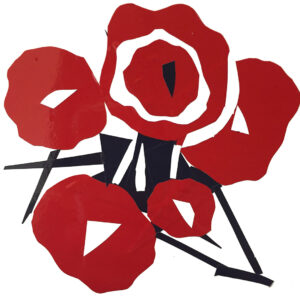 TEEN OPEN STUDIO
with PCA Staff
MONDAYS, 4:00 – 5:00 PM
April 3 – 24, 2023 (Four Sessions)
Teens ages 13 – 18 now have full access to the PCA's art materials and studio space! Inspire and explore art independently through open-ended drawing, painting, collage, or anything else your imagination comes up with! The emphasis is on creative learning and peer connection through art making.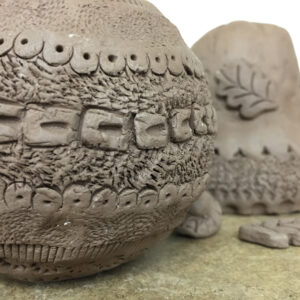 TEEN CLAY
with Brian Purnell
TUESDAYS, 4:00 – 5:30 PM
April 4 – June 6 (Ten Sessions)
Ongoing, join anytime, but register below. Step into the third dimension with this class that will bring some depth into your world. Learn how to sculpt, build, and construct clay in the PCA's Alice Fossatti Ceramics Studio under the watchful eye of an expert. Absolutely no experience working with clay is necessary. Beginners and returning students welcome.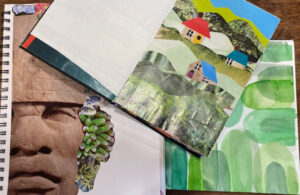 TEEN CREATIVE JOURNALING
with Erica Edwards
WEDNESDAYS, 4:00 – 5:00 PM
April 5 – 19, 2023 (Three Sessions)
Join Erica for a creative experience in journaling, using mixed medias! You'll learn how to personalize and create a custom journal, while gaining knowledge that can be applied to other forms of art including painting, drawing, and fine line detail work.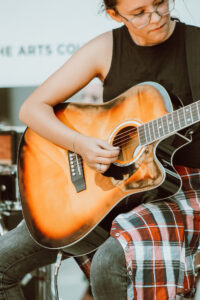 TEEN GUITAR
with Margaret Mayer
THURSDAYS, 4:30 – 5:30 PM
April 6 – June 8, 2023 (Ten Sessions)
Learn and grow basic guitar skills to entertain yourself, and possibly others! Students will learn basic major and minor chords, strumming styles and techniques. Please bring a guitar to each class. Visit Pendleton Music Co. for affordable instrument rentals or check in with the PCA- we have some guitars available for students to use.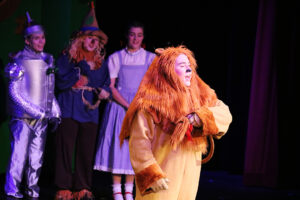 TEEN ACTORS OF PENDLETON (TAP) CLUB
with Rebecca Martin and Anna Curry
TUESDAYS, 4:00 – 5:30 PM
April 4 – June 6, 2023 (Ten Sessions)
We're excited about a new partnership with CCT! Join College Community Theatre's new club just for teen thespians, TAP! Join Rebecca and Anna for 10 weeks of learning audition preparation, character development, scene/monologue writing, and more. It all culminates in a final showcase of your skills!
This program is a weekly class with curriculum building off of previous sessions that result in a final showcase. Commitment is Key. Please keep this in consideration when registering for this class.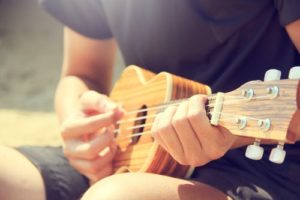 TEEN UKULELE
With Ian Summerfield
..is taking a break this spring. Check back for new dates.
For students who are wanting to learn to play this fun and enjoyable instrument, join Ian Summerfield for an in-person class at the PCA. We'll work on chords and strumming techniques, while practicing classic uke songs as a group. Bring your own ukulele, borrow one from the PCA, or purchase one through the Pendleton Music Co.  Registration is required.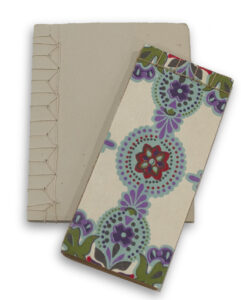 JAPANESE STAB BINDING
with Erica Edwards
WEDNESDAY, 4:00 – 5:00 PM
May 3 – 17, 2023 (Three Sessions)
Stab binding is a traditional binding style that originated in Asia, and is often referred to as Japanese Stab Binding. It requires few tools and is endlessly customizable. If you've ever been interested in making your own books or journals, this class is a perfect place to start. Erica will guide you through the process and you'll finish the class with your own binding project to take home for future use.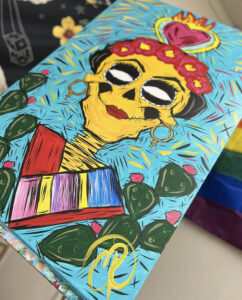 PAINTING WITH KITO
with Kito Rodriguez
MONDAYS, 4:00 – 5:00 PM
May 8 – 22, 2023 (Three Sessions)
In this class you'll join Kito as she teaches you her unique artistic style of painting. Kito uses bursts of bright colors, textures, and materials to create stunning pieces of art that set her apart from the crowd. Follow her work on Instagram at kitorodriguez1986.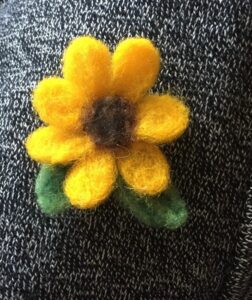 TEEN WOOL FELTING JEWELRY MAKING
with Chantell Reid
TUESDAY, 4:00 – 5:00 PM
MAY 9 & 16, 2023 (Two Sessions)
Join Chantell, as she teaches you how to needle felt beautiful pieces of custom made jewelry. Whether you create a set of earrings, a unique brooch, or a charm to hang from a necklace, we'll provide you with the skill set and supplies to master this fun and stress relieving form of art. Each student will be able to take home their needle felting kit for future projects.