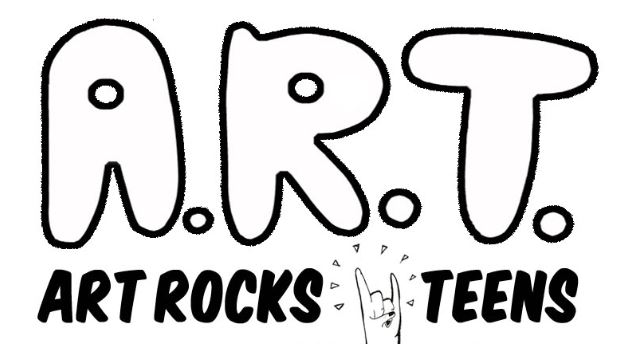 For more than 16 years, Art Rocks Teens (A.R.T.) has provided FREE art and music classes for 13-18 year-olds  three days a week, after school and all summer long. The program even includes a FREE Rock & Roll Camp that brings indie musicians from some of the Northwest's most notable bands to work with teens to create their own music and perform it on Main Street.
We work hard to provide a safe and creative space for teens to spend their time – and enjoy some snacks! The Teen Art Council is a dedicated group of volunteers ages 13- 18 who brainstorm, plan classes, and sometimes even teach.
While we offer A.R.T. classes and Rock & Roll Camp free of charge, it's an expensive program that depends on your support. There are many ways to help: Give your time by volunteering during an event, give your gently used musical instruments to the cause, or give a monetary donation to help leverage the funds we ask businesses and foundations for.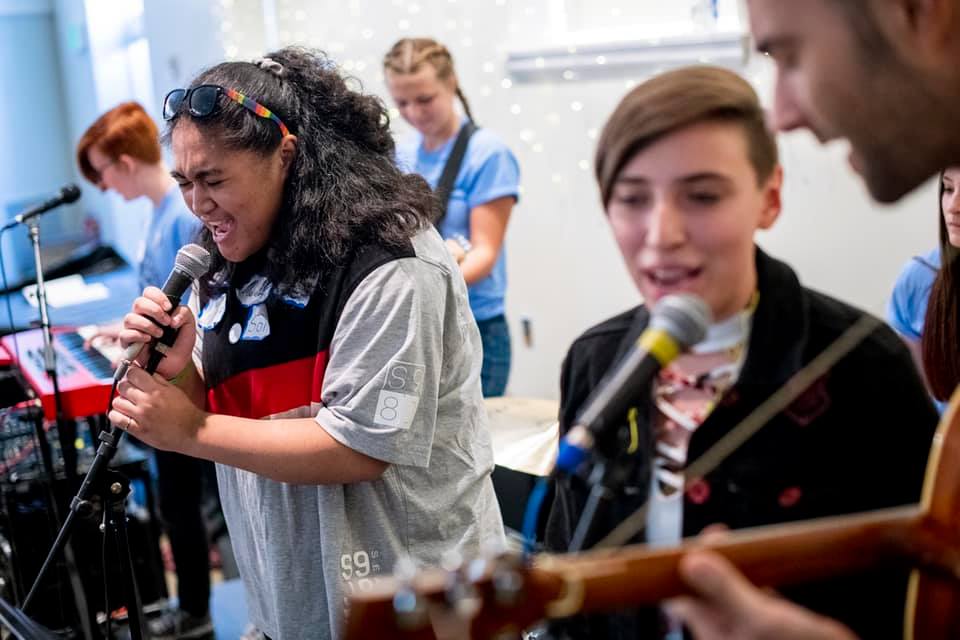 Download the permission form here:
A.R.T. Parent Permission Form ENGLISH
A.R.T. Parent Permission Form ESPAÑOL
Current Schedule – FREE for teens 13-18!
If you're 16-18, check the Adult Class Schedule – you may take any of those offerings FREE as well! Just print the parent permission form to submit at PCA and use the code ARTROCKS when checking out.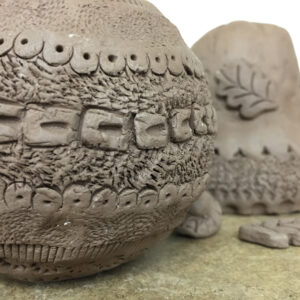 TEEN CLAY
with Brian Purnell
TUESDAYS, 4:00 – 5:30 PM
September 20 – November 22, 2022 (Ten Sessions)
Ongoing, join anytime, but register below. Step into the third dimension with this class that will bring some depth into your world. Learn how to sculpt, build, and construct clay in the PCA's Alice Fossatti Ceramics Studio under the watchful eye of an expert. Absolutely no experience working with clay is necessary. Beginners and returning students welcome. This course is being offered for free thanks to donors, and support from the Roundhouse Foundation.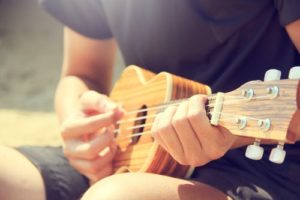 TEEN UKULELE
With Ian Summerfield
TUESDAYS, 4:30 – 5:30 PM
September 20 – November 22, 2022 (Ten Sessions)
For students who are wanting to learn to play this fun and enjoyable instrument, join Ian Summerfield for an in-person class at the PCA. We'll work on chords and strumming techniques, while practicing classic uke songs as a group. Bring your own ukulele, borrow one from the PCA, or purchase one through the Pendleton Music Co.  Registration is required.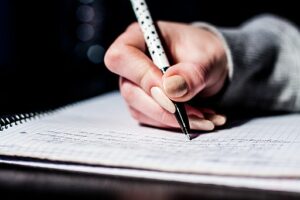 WRITING WITH OUR SENSES
with Joy Holmes
4:00 – 5:00 PM
September 21- 22 & 28- 29, 2022 (Four Sessions)
Our senses are what helps us perceive the world around us. When it comes to writing, many writers rely on their sense of sight to describe a scene in a story. But if you're only writing with sight, you're ignoring four other senses that could positively impact your writing. Join Joy Holmes as she introduces you to the art of sensory language and how it can serve as a powerful tool to help authors create more detailed imagery in their writing.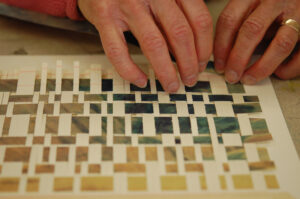 OPEN-STUDIO
with Kate Brizendine
WEDNESDAYS, 3:00 – 5:30 PM
September 21, 2022
October 5 & 26, 2022
November 16 & 30, 2022
Teens now have full access to the PCA's art materials and studio space. Inspire and explore art independently through open-ended drawing, painting, collage, and whatever other creative processes you can think of. We're there to facilitate and observe. You're there to create and have fun. Drop in briefly or stay for the whole session.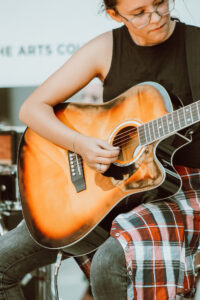 TEEN GUITAR
with Margaret Mayer
THURSDAYS, 4:30 – 5:30 PM
September 22 – this class is ongoing, you can join at any time
Learn and grow basic guitar skills to entertain yourself, and possibly others! Students will learn basic major and minor chords, strumming styles and techniques. Please bring a guitar to each class. Visit Pendleton Music Co. for affordable instrument rentals or check in with the PCA- we have some guitars available for students to use.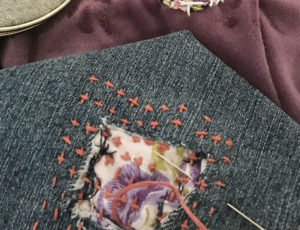 TEEN CREATIVE MENDING
with Stephanie Huffman
WEDNESDAY, 4:30 – 5:30 PM
September 28 (One Session)
Do you have clothing in need of some creative repair? Or something that could just use a little flair? This might include a hole in your favorite top, pair of jeans, or bag- the possibilities are just about endless! In this class, you will bring in pieces of clothing, fabrics, etc. in need of small repairs, and learn the skill set to bring them back to life in a fun and colorful way, through custom mending. Make your clothing last longer while giving them an added personal touch.

SCREENWRITING
with Nicholas Jennings
TUESDAYS, 4:30 – 5:30 PM
October 4 –  November 8 (Six Sessions)
Screenwriting, also known as Scriptwriting, is the art of writing scripts for plays, feature films, video games, television production, and more. In this class, aspiring screenwriters will join Nicholas and learn the basic building blocks of how to write short films. Students will also learn how to break down different screenwriting elements, such as outlining and formatting, that can be applied when writing your own short films and scripts!

INTRO TO FILMMAKING
with Nicholas Jennings
THURSDAYS, 4:30 – 5:30 PM
October 6 –  October 27 (Four Sessions)
This class will be an interactive beginner's course for filmmaking students. Join Nicholas as he introduces you to film theory and then move onto the basics of film production. Gain the knowledge to shoot a scene, build a set, and work as a team- all elements and aspects that are used in the professional film industry.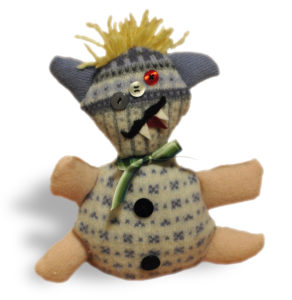 TEEN MAKE-A-MONSTER
with Stephanie Huffman
WEDNESDAYS, 4:30 – 5:30 PM
October 12 and 19 (Two Sessions)
You'll create your very own "monster plush" in this quirky class! These little creatures are fun to make and are customized by you. This class is being offered to all skill levels, beginners included. If you'd like to add some knit features, Stephanie can teach you some beginning stitches.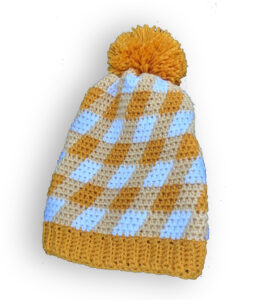 BEGINNING CROCHET
with Karli Brizendine
WEDNESDAYS, 4:30 – 5:30 PM
November 2 – 16 (Three Sessions)
In this beginners course, students will learn the basics of crochet. This includes magic circle/slip knots, as well as how to chain, turn, and create basic stitches. The goal by the end of this class is to have croched your very own scarf. Students will be sent home with a personalized crochet kit, perfect for future projects. Already a pro? No problem! Karli will set you up with a project tailored to your personal needs.

BEGINNING HAND-SEWING
with Marie Pratuch
THURSDAYS, 4:30 – 5:30 PM
November 3 – 17 (Three Sessions)
Join Marie as she guides you through learning the timeless art of sewing. You'll begin at the basics, like learn to thread a needle, a basic stitch, and backstitching. More advanced students will be provided with tailored projects suited to their individual needs. Each student will be given their own personalized sewing kit to take home for future projects.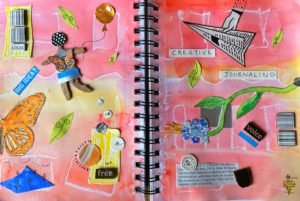 CREATIVE JOURNALING
with Alice Thomas
TUESDAYS, 4:00 – 5:30 PM
November 1 – 15 (Three Sessions)
It doesn't matter if you're an experienced artist or a beginner – keeping an art journal is a big support to your creativity. Having the supplies and materials you need already in the studio, the  PCA is a great place to try your hand at this practice. Join Alice, and she'll share ideas for using your journal to explore a variety of unique and fun entry-making methods. This includes record keeping, brainstorming, documenting, trying out new art media, and more – there is no end of possibilities here,  and no rules! Materials will be supplied.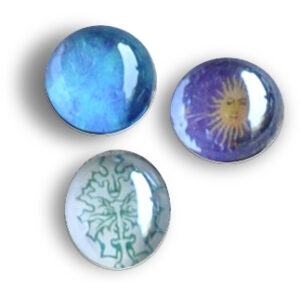 TEEN FRIDGE MAGNETS
with Stephanie Huffman
WEDNESDAY, 4:30 – 5:30 PM
November 9 (One Session)
In this class, you'll create a unique set of fridge magnets, personalized to your taste and perfect for your fridge or to be given as a gift. Join Stephanie as she guides you through the process of magnet-making, which makes for a perfect crafting experience. This class is being offered to all skill levels, beginners included.