Rock & Roll Camp XV is coming! Save the dates.
August 10-14, 2020. 
It's FREE for teens 13-18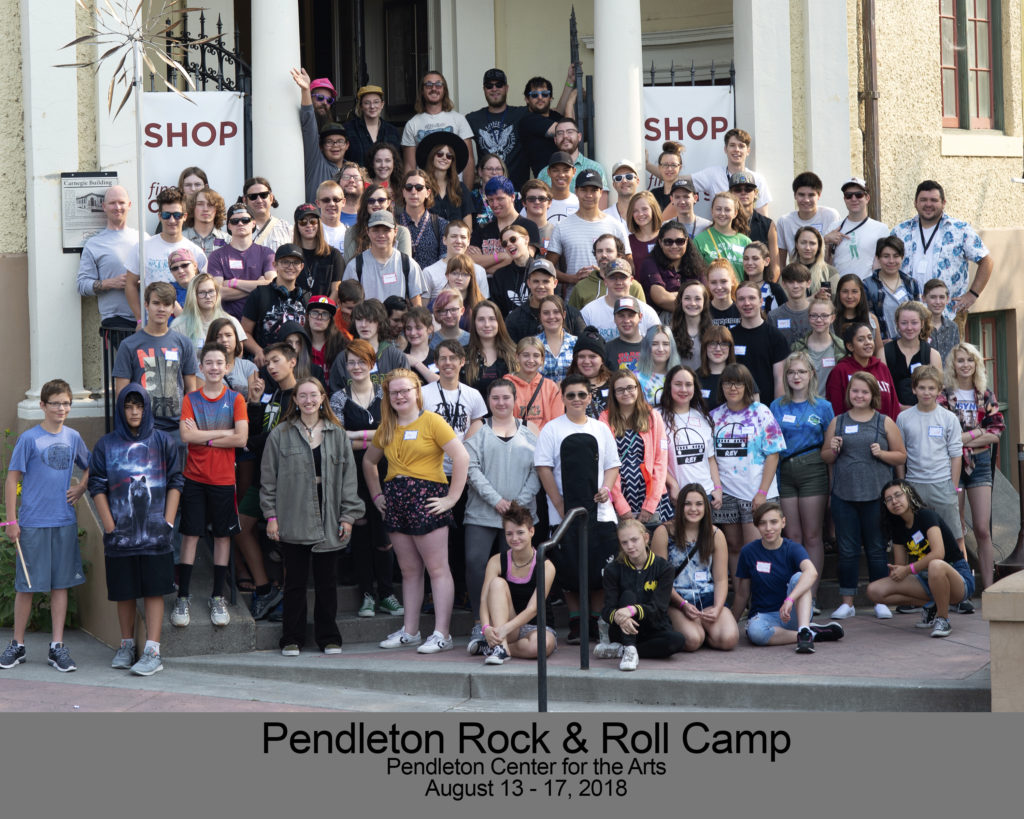 Get a feel for Camp life from this 2009 video produced by Brandon DeCicio
Thank you Rock & Roll Camp Supporters!
Rock & Roll Camp is made possible by the generous support of many organizations, businesses, and individuals who contribute to making this event run smoothly and creating the best experience possible for campers. Here is a growing list of supporters for Rock & Roll Camp 2018:
Ford Family Foundation
PGE Foundation
Herbert A. Templeton Foundation
Robert and Marcia Randall Charitable Trust
Umatilla County Cultural Coalition
Roberta Jones
Hot Topic
SKB Cases
Elkhorn Media Group
Great Pacific – Wine & Coffee Co.
Trish Wilkins
Legacy Ford La Grande
Knights Inn
Sodexo
Grocery Outlet
City of Pendleton
Main Street Cowboys
Pendleton Parks & Recreation
Sherwood Elementary School
First Christian Church
Zimm Sound
Interested in contributing? Contact us at 541-278-9201.