Adult Classes
Not ready for in-person classes? Check out our Online Resources HERE
Our programs are made possible through the support of the Oregon Community Foundation, The Ford Family Foundation, Oregon Arts Commission, and donations from people like YOU. Older teens, ages 16-18, are welcome to join most adult/evening classes for FREE as part of our Art Rocks Teens program. Our members pay a reduced fee for classes – become a member HERE!
TROUBLE REGISTERING? MAKE SURE YOU CHOOSE MEMBER/NON-MEMBER FROM THE DROP-DOWN MENU FIRST. 
---
FREE OFFERINGS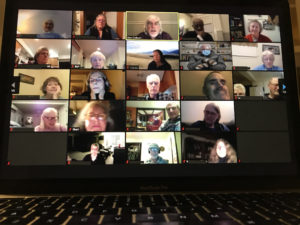 Introduction to ZOOM!
with Roberta Lavadour
Register with a phone number and we'll call you to set a convenient time for a one-on-one session
We use Zoom for many of our offerings right now, and we'd love for you to join us! You'll receive information and a video link to get you ready for your very first ZOOM session! We'll talk about lighting, backgrounds, tips and tricks for getting the most out of connecting with friend, family, and other activities.
While this is a FREE class, registration is required.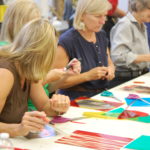 HIP & HANDMADE – a FREE drop-in class!
EVERY SATURDAY,  10:30-11:30 AM
NOTE: NO CLASS ON JULY 9, 2022
Join one of our creative and enthusiastic staff members for this casual, no pressure get-together. We gather around a big table to work on a different project each week, depending on what has captured our interest.
No need to sign up, no tuition, just come on by!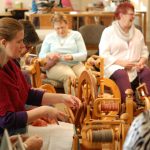 SPIN IN – a FREE drop-in offering!
FIRST SATURDAY OF THE MONTH
Next: September 3, 2022
Join the fiber fun gang on the first Saturday of every month at the Pendleton Center for the Arts. Those who spin, knit, crochet or do any creative hand work are welcome.  If you just want to learn more about these fiber arts, come on by! We love to do demonstrations, answer questions, or help you with the "darned" knitting problem (pun intended).
We are making masks optional. We ask that you center your thinking on the vulnerable people who may want to participate. If you've been traveling or in large crowds in the past week, or don't feel 100%, we hope you'll choose to mask up.

MODERN BOARD GAME NIGHT
Facilitated by Karl Davis
Look for new dates this fall!
FREE!
As opposed to traditional American-style games – like Risk – modern Euro-style games are won on strategy, not conflict. They feature little to no luck, and economic, not military themes. In addition, all players stay in the game until it's over. The artistic style of the game is also important. Euro-style games also feature beautiful, intricate images, wooden player pieces AND 3D aspects. Whether you're a total novice, or well versed in these style games, you can join in. Bring your own or play one from Karls collection.

Weekly Classes + Workshops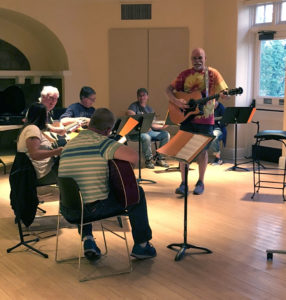 GUITAR FOR BEGINNERS
with Charlie Herrington
TUESDAYS, 6:00 – 7:00 PM
July 5 – August 30, 2022 (Eight Sessions)
NO CLASS August 9 
You can join in any time at a prorated rate
Learn basic guitar skills and build a foundation for playing all kinds of music, from country to blues to rock and roll. You'll start with the CAGED system and simple scales and basic rhythms. Eventually you'll work your way up to playing some simple solos. No guitar experience necessary. Please bring a guitar – visit Pendleton Music Co. for affordable instrument rentals.
$55 MEMBERS/$60 NON-MEMBERS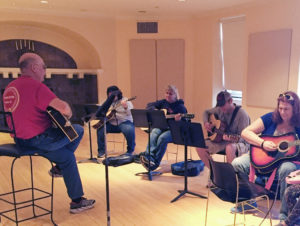 GUITAR FOR BEGINNERS 2
with Charlie Herrington
TUESDAYS, 7:15 – 8:15 PM
July 5 – August 30, 2022 (Eight Sessions)
NO CLASS August 9 
You can join in any time at a prorated rate
Continue learning and practicing songs as a group in the Beginners 2 session. Bring your guitar or visit Pendleton Music Co. for affordable music rentals.
$55 MEMBERS/$60 NON-MEMBERS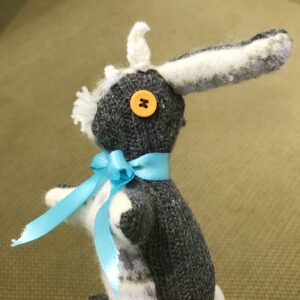 SEW YOUR OWN PLUSHIE…Together!
Stephanie Huffman
SATURDAYS, 1:00 – 3:00 PM
August 13 & 20, 2022 (Two Sessions)
It's always fun to make something together. In this class kids 7-12 will join with a parent, grandparent, or older pal to bring a new critter to life. Local fabric artist Stephanie Huffman will lead you both through making a plushie – a super-soft stuffed animal. She'll provide templates for whales, bunnies, cats, owls, or monsters – or if you're feeling adventurous, you can experiment with your own design. No sewing experience required.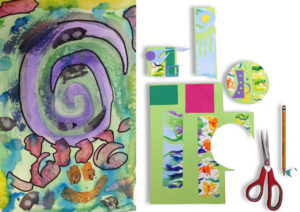 CREATIVE JOURNALING 
with Alice Thomas
TUESDAYS, 6:00 – 7:30 PM
July 5 – 19 (Three Sessions)
It doesn't matter if you're an experienced artist or a beginner – keeping an art journal is a big support to your creativity. Having the supplies and materials you need already in the studio, the  PCA is a great place to try your hand at this practice. Join Alice, and she'll share ideas for using your journal to explore a variety of unique and fun entry-making methods. This includes record keeping, brainstorming, documenting, trying out new art media, and more – there is no end of possibilities and no rules! Materials will be supplied.
$50 MEMBERS/$55 NON-MEMBERS +$5 Materials Fee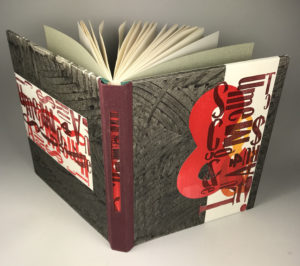 THE SEWN BOARD BINDING
with Roberta Lavadour
Saturday & Sunday, October 16 & 17, 2022
Sat. 9:00 AM – 4:00 PM/ Sun. 10:00 – 1:00 PM
At the Josephy Center for Arts & Culture
If you missed the PCA version of this class, join Roberta in Joseph, Oregon!
The Sewn Board Binding is one of the most versatile structures in book arts, lending itself to everything from artist's books to self-published chap books to blank journals. This class combines the fundamentals that inform sound construction with the satisfaction of finishing a fun, ready-to-enjoy book. Beginners will gain skills and better understand the nuances of good form, and experienced binders will discover unexpected opportunities for creative flair that can be exploited in future work. Students will receive a short list of tools they may wish to bring, but tools will be provided by the instructor as well.
$120 – Sign up at the Josephy Center HERE.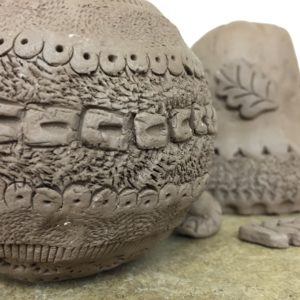 HAND BUILT CLAY FORMS
with Brian Purnell
Look for Fall Dates Soon!
Previous experience with clay isn't necessary; what students DO need is an interest in creating something special. Brian's depth of experience will help students transform the material into a permanent object: a bowl, tray, jar, spoon rest, coffee cup– anything that is functional and beautiful–or simply decorative–it's up to you. Students will learn the basics of proper wedging technique, clay storage, making pinch and coiled pots, slab construction methods, using hump and slump molds, as well as both brush and dip glazing techniques. Returning students are welcome.
This class is limited to seven students, you must be vaccinated to attend and wear a mask at all times. 
$100 MEMBERS/$105 NON-MEMBERS +15 Materials Fee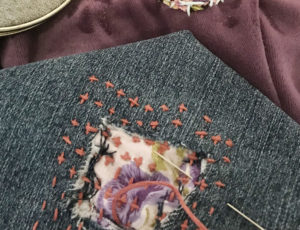 CREATIVE MENDING
with Stephanie Huffman
Look for fall dates soon!
Do you have clothing in need of some creative repair? Or just a little flair? This might include a hole in your favorite  top, pair of jeans, or bag- the possibilities are just about endless! In this class, you will bring in pieces of clothing, fabrics, etc. in need of small repairs, and learn the skill set to bring them back to life in a fun and colorful way, through custom mending. Make your clothing last longer while giving them an added personal and unique touch! This class is being offered to all skill levels, beginners included. Up to date Covid vaccine and mask required. 
$40 MEMBERS/$45 NON-MEMBERS

GLAZING TECHNIQUES FOR POTTERS
with Brian Purnell 
Look for fall dates soon!
If you're already familiar with the ways of clay and are looking to expand your knowledge on glazing techniques, then look no further! There are many types of glazing, which you'll learn about in this class. These include wax resistance, dipping, pouring, overlapping, brushing, and common glazing defects. Join Brian Purnell as he dishes out tricks and techniques on the ways to glaze. Bring your own bisque-fired piece that's been approved by the instructor for compatibility or use the PCA's collection of bisqueware.
$75 MEMBERS/$80 NON-MEMBERS + $15 Materials Fee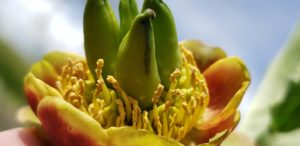 CELL PHONE PHOTOGRAPHY
with Kathy McConnell
Look for fall dates soon!
Would you like to take better photos with your cell phone? This class will cover how to see opportunities and take interesting photos with either an iPhone or an Android cell phone. Even though there are differences between makes and models, there are commonalities in the options for taking and editing photos. The class will cover both easy and more complex editing techniques. There will be a Power Point presentation, opportunities to explore your phone, and interaction with classmates. Time permitting, we will take a short walk and take photos.
$40 MEMBERS/$45 NON-MEMBERS