Welcome to the Pendleton Center for the Arts… a great place to express your creative self and enjoy the creative work of others. Located in the heart of Eastern Oregon, our beautifully restored 1916 Carnegie Library building overlooks the Umatilla River at the north end of Pendleton's charming downtown. Browse the galleries, shop for finely crafted wearable and functional art, take a free or low-cost class, take in a live music, literary arts or dance event, or hold your own event in our historic building. 
Quick Links: SUBSCRIBE TO OUR MAILING LIST/ Volunteer! /  Room Rental / Meet our Business Members  / Site Map
RIGHT NOW at PCA
MUSIC
JOHN STORIE + NIKOS SYROPOULOS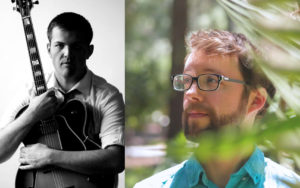 Live in concert
Wednesday, June 12, 2019
7:00 PM – Tickets $10
Reserve a seat here.
This is going to be a night of jazz that you won't soon forget. Get all the details HERE. 
Join us Thursday, June 6 for 
Dianna Woolley: HOT & COLD WAX, Fad or Factual
Talk at 5:15 PM followed by a reception for the artist. FREE and open to the general public.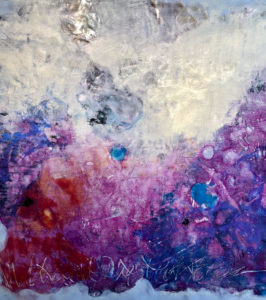 Congratulations to Nici Cimmiyotti, winner of this year's Jacqueline Brown People's Choice Award!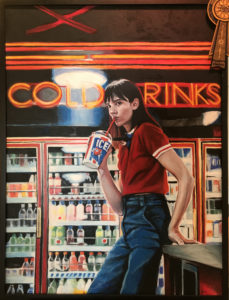 CREATIVE EXPRESSION:
The Summer Class Schedule is HERE!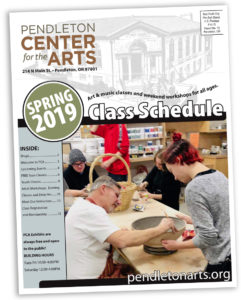 Next SPIN IN
Saturday, April 6, 1:00-3:00PM
Next CONTRA DANCE