Youth Classes
Our programs are made possible through the support of the Oregon Arts Commission, the Roundhouse Foundation, PGE Foundation and others.
Our Youth classes are offered to kids up to 12 years old. If you're over the age of 12, don't worry! Classes for teens are FREE through our Art Rocks Teens program. Members of the Pendleton Center for the Arts pay a reduced fee for classes. Join now here!
Parent Permission forms are required for all Youth students. Permission forms must be updated annually. Please bring a signed and completed permission ready to turn in on the first day of class.
Permission forms can be downloaded here: Parent Permission YOUTH
NEED SOMETHING ON THE GO?? Check out our online resources HERE.
PRINT YOUR OWN FULL SPRING/SUMMER 2023 CATALOG HERE.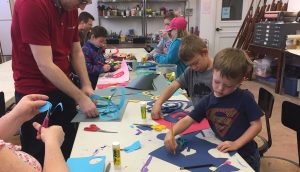 FREE FOR ALL! (UP TO AGE 12 OR SO) – a FREE drop-in class!
EVERY SATURDAY, 9:30 – 10:15 AM
**NO CLASS SEPT. 23** (We're recovering from Round-Up!)
Stop in for a fun, free Saturday morning art project with one of our creative and enthusiastic staff members. Pop your head in or stay for the whole session! Kids under 8 must be accompanied by a parent or older pal to help them with the project.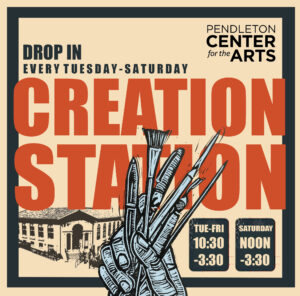 PCA CREATION STATION!
Tuesday-Friday 11 AM – 3:30 PM, Saturdays 12:30 PM-3:30 PM
FREE drop-in art experience.
We've transformed a portion of the Pearson Auditorium into the PCA Creation Station. Kids and families (locals and tourists alike!) can drop by during our open hours to enjoy a self-directed free-play art-making experience. We'll supply all the materials, inspiration, and space to make things. We even have a comfy lounging area for supervising adults to relax and unwind. Come by when you can, or make it a structured part of your weekly routine. We'll have new materials each week.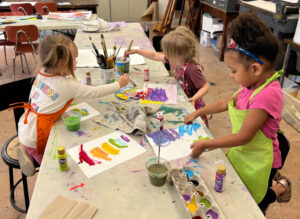 OPEN ART STUDIO (AGES 5-12) a FREE drop-in class!
with Kate Peck
MONDAYS, 4:30 PM – 5:30 PM
September 25  – December 18, 2023 (12 Sessions)
*no class on November 27th.
Kids of all ages have access to the PCA's art materials and studio space! Inspire your kids to explore art independently through open-ended drawing, painting, collage and so much more. The emphasis is on creative learning, exploration, and expression and play through art making. Parents are welcome to participate! (Children 8 and under must have a parent or guardian present.)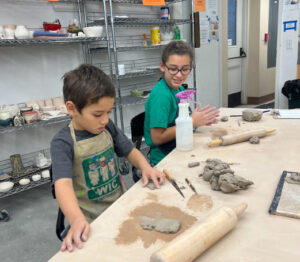 CLAY CREATIONS (AGES 7-12)
with Kate Peck
10:30 AM – 12:00 PM
Every first and third Saturday
*December classes will be held December 9th & 16th*
Clay Creations is back at the PCA! Explore clay building open studio style, which means you'll have full access to the Alice Fossatti Ceramics Studio, under the watchful eye of Kate Peck. Create pinch pots, slab constructed boxes, free-form clay sculptures, and so much more! We do get messy so please send your student in suitable clothing.
$10 Drop-in per Class

We never want price to be a barrier. Have a kid (or two or three) who would love to take the class? Use the code KidsLoveArt at checkout to get them in for free.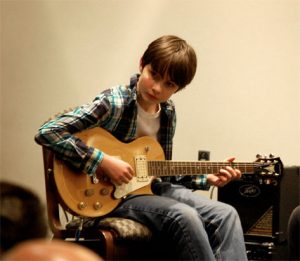 YOUTH GUITAR
with Margaret Mayer
MONDAYS, 4:00 – 5:00 PM
July 10 – September 25, 2023 (Ten Sessions)
*no class during Round-Up Week or the Second week of August
Whether you're new to this group or a returning student, join Margaret Mayer as she teaches students about basic major and minor chords, strumming styles, and technique. Bring a guitar to class or borrow one from the PCA. Youth guitars can also be purchased at Pendleton Music Company. This class is FREE but register to save you a spot.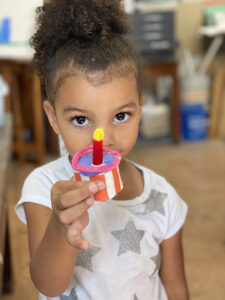 NO SCHOOL MAKE-AND-TAKE
with PCA Staff
FRIDAYS, 10:30 – 12:00 PM
October 13, 2023
November 10, 2023
If you're looking for a creative outlet for a non-school day, come to the PCA and partake in a fun project that you MAKE and TAKE home for family and friends to enjoy. We'll provide the supplies and a snack. (Ages 5-12)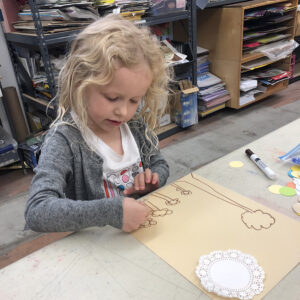 ART IN THE EVENING (AGES 5-12)
with Erica Edwards & Melissa Weston
5:30 – 6:30 PM
October 11, 2023
November 7, 2023
December 14, 2023
*Pick one date or come to all three! 
Looking for an evening outing to do with your family? Grab an adult(s) and work together to create something special. We'll provide a pop-up art project, guaranteed to be fun and engaging, and you'll leave with a custom piece of art made by you and your grown up. This is a fun way to create connection and meaning with family and friends, right here- at the PCA. Please register for this class so we can accommodate accordingly.
$10 DROP-IN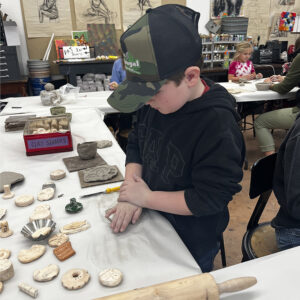 AIR DRY CLAY PLAY
with Kate Brizendine
THURSDAYS, 3:30 PM – 4:15 PM
October 12 – October 26, 2023 (3 Sessions)
When it comes to air dry clay, you don't need a kiln or an oven- you just need air! In this class, join us for some air dry clay play. You can create beads, small trinket trays, pinch pots, ornaments, or whatever else you have in mind! We'll create and personalize our pottery, add some color using a variety of paint, and have a fun time doing it.
$10 DROP-IN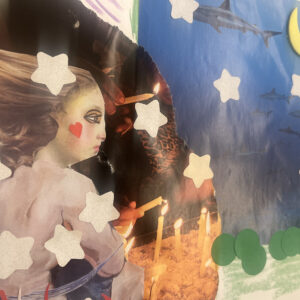 YOUTH COLLAGE – a FREE drop-in class!
with Kate Brizendine
MONDAYS, 3:15  PM – 4:00 PM
November 6 – November 27, 2023 (4 Sessions)
In this class, we'll make a variety of projects while exploring different techniques when it comes to all things collage. Students will make their own collage materials and then create collaged self portraits, animals, and more! This class is for everyone regardless of experience. (Ages 5-12)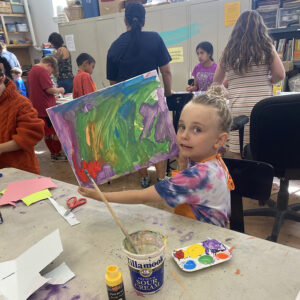 CREATIVE GIFTS FROM THE KIDS (AGES 7-12)
with Kate Peck
MONDAYS, 5:30 PM – 7:00 PM
December 11th & 18th, 2023
Two dates to choose from! 
Have a kid who would like to create a holiday gift for someone special? Drop them off for one or both sessions of gift creating. We will have numerous projects for them to choose from so that they will come home with a finished gift (or more!) to give. We will have seasonal gifts as well for those who do not wish to make a holiday themed project but still wish to create art for giving at any time during the season.
$10 DROP-IN  per Class