Youth Classes
Our programs are made possible through the support of the Oregon Arts Commission, the Roundhouse Foundation, and others.
Our Youth classes are offered to kids up to 12 years old. If you're over the age of 12, don't worry! Classes for teens are FREE through our Art Rocks Teens program. Members of the Pendleton Center for the Arts pay a reduced fee for classes. Join now here!
Parent Permission forms are required for all Youth students. Permission forms must be updated annually. Please bring a signed and completed permission ready to turn in on the first day of class.
Permission forms can be downloaded here: Parent Permission YOUTH
NEED SOMETHING ON THE GO?? Check out our online resources HERE.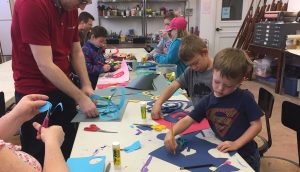 FREE FOR ALL! (UP TO AGE 12 OR SO) – a FREE drop-in class!
EVERY SATURDAY, 9:30 – 10:15 AM
Stop in for a fun, free Saturday morning art project with one of our creative and enthusiastic staff members. Pop your head in or stay for the whole session! Kids under 8 must be accompanied by a parent or older pal to help them with the project.

PCA CREATION STATION!
Tuesday-Friday 11 AM – 3:30 PM, Saturdays 12:30 PM-3:30 PM
FREE drop-in art experience.
We've transformed a portion of the Pearson Auditorium into the PCA Creation Station. Kids and families (locals and tourists alike!) can drop by during our open hours to enjoy a self-directed free-play art-making experience. We'll supply all the materials, inspiration, and space to make things. We even have a comfy lounging area for supervising adults to relax and unwind. Come by when you can, or make it a structured part of your weekly routine. We'll have new materials each week.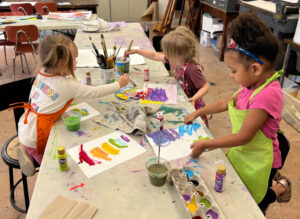 OPEN ART STUDIO (AGES 0-12) – a FREE drop-in class!
with Kate Peck
THURSDAYS, 4:00 PM – 5:00 PM
January 19 – March 23, 2023 (10 Sessions)
Kids of all ages now have full access to the PCA's art materials and studio space! Inspire your kids to explore art independently through open-ended drawing, painting, and collage, or anything their imagination designs! The emphasis is on creative learning and play through art making. Hit only the sessions you can or attend all four. Parents can participate too! (Children 8 and under must have a parent or pal over 18 with them)

WRITE LIKE AN ARTIST (AGES 8 – 12)
with Jennifer Costley
SATURDAYS, 1:00 – 3:00 PM
February 4 & 11, 2023 (Two Sessions) 
In this class, join Jennifer as you embark on a journey combining writing with art! Kids will paint for four minutes and then pass the canvas to the next student so they can add to the painting. After four rounds, we will write a story based on the painting created. Due to the nature of the process, each written art creation will be unique! This class will be a lot of fun. 
$20 MEMBERS / $25 NON-MEMBERS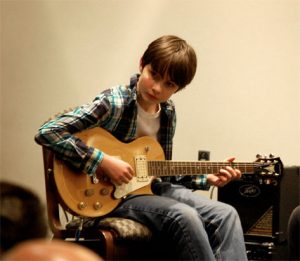 YOUTH GUITAR (8-12)
with Margaret Mayer
MONDAYS, 3:30 – 4:30 PM
January 9 – March 13, 2023 (Ten Sessions) 
Students will learn basic major and minor chords, strumming styles and techniques, and will be able to play one song by the end of the course. Please bring a guitar to each class. Please visit Pendleton Music Co. for affordable instrument rentals. This is a great way to prepare for future Rock & Roll Camp endeavors!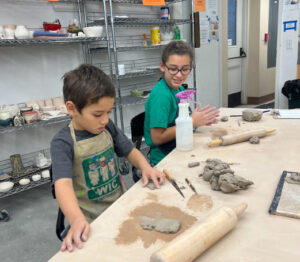 CLAY CREATIONS (AGES 7-12)
with Kate Peck
10:30 AM – 12:00 PM
Every first and third Saturday beginning January 21
Clay Creations is back at the PCA! Explore clay building open studio style, which means you'll have full access to the Alice Fossatti Ceramics Studio, under the watchful eye of Kate Peck. Create pinch pots, slab constructed boxes, free-form clay sculptures, and so much more! We do get messy so please send your student in suitable clothing.
$10 Drop-in per Class

We never want price to be a barrier. Have a kid (or two or three) who would love to take the class? Use the code KidsLoveArt at checkout to get them in for free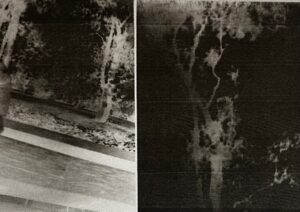 PINHOLE PHOTOGRAPHY (AGES 6 – 12)
with Erica Edwards
SATURDAY, 10:00 – 12:00 PM
March 18, 2023 (One Session) 
Join us for a creative family experience in photography! A pinhole camera is the simplest camera possible. It consists of a light-proof box, some type of film, and a pinhole, and the images you get can be REALLY interesting and unexpected. In this class, you'll learn how to make a basic camera from just about anything. We'll also learn how to process photographic papers. Any and ALL experience welcomed! 
$20 Flat Fee to Members & Non-Members