First Draft Writers' Series
Third Thursday of each month, always FREE

Check out the list of esteemed writers who have headlined First Draft since 2013.
Become a Friend of First Draft HERE.
The First Draft Writers' Series brings authors and poets of note to the Pendleton stage to share new work. On the third Thursday of each month people who love the written word gather at the PCA's Pearson Auditorium to hear our featured authors as well as three to five minute open mic readings by local emerging writers.
"Truly, [First Draft] was one of the best adventures of my writing career, right up there with winning the PNBA awards and being interviewed by Studs Turkel."   – Craig Lesley
The First Draft Writers' Series is focused on encouraging discussion around issues within the community, the region and beyond. Notices about upcoming featured readers will be accompanied by a question or theme the audience and our Open Mic readers are asked to consider. Themes will be inspired by the featured writers' work. Past featured writers have tackled a wide range of issues, including domestic violence, preservation of natural resources, poverty, and gardening. Look for themes or questions here and our social media posts. There's a special Facebook page just for First Draft. 
Looking for some writing workshops this winter/spring? Our pals over at Fishtrap have a great selection of offerings. Check them out HERE. 
Open Mic
Open Mic has always been a prominent part of First Draft, and we aren't going to let the pandemic keep us from helping you share your writing with us. To sign up for Open Mic, just put a note in the comments to the moderator before the end of the featured reading. We'll turn over the Mic to you on Zoom and you can read your original 3-5 minute work. To help get your creative juices flowing, our Intern Joy Holmes has come up with some writing prompts.
December
– Detail your perfect winter evening. Are you alone or with someone? What things do you do?
– After a heavy snowfall, you notice a single set of footprints heading into the woods and decide to follow them. Write a story about what happens.

January
– Write from the point of view of a snowman, from creation to melting.
– Describe winter as if it were a person. What is it like? How does it dress? What kind of family is it from? Who are its friends?

February
– Write a love letter to spring, as if the season were your love interest and you're anxiously awaiting their return.
– Write a story based on the metaphor: "Love is a fine wine."
To receive a link to the Zoom session for First Draft, send an email request to director (at) pendletonarts (dot) org. 
UP NEXT
Don Colburn
Thursday, January, 21,2021
7:00 PM
Email us for a ZOOM invitation.
director (at) pendletonarts (dot) org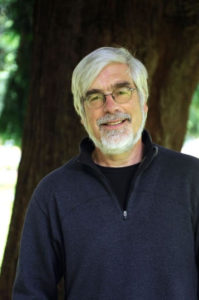 Don Colburn came to poetry late and unexpectedly in the midst of a journalism career. A longtime reporter for The Washington Post and The Oregonian, he was a finalist for the Pulitzer Prize in feature writing. He has published five collections of poems, including four chapbooks; all five won or placed in national manuscript competitions. Colburn's poems have appeared widely in literary journals and anthologies. His latest collection, Mortality, with Pronoun Shifts, won the 2018 Cathy Smith Bowers poetry award. His previous chapbook, Tomorrow Too: The Brenda Monologues, is a sequence of poetic monologues based on the true story of a young woman facing breast cancer while pregnant — a story he first reported in The Oregonian. His full-length book, As If Gravity Were a Theory, won the Cider Press Book Award. Other writing honors include the Discovery/The Nation Award, the Finishing Line Press Poetry Prize, residencies at The MacDowell Colony and Yaddo, and five Pushcart nominations. He lives in Portland.
Jack Lorts
Thursday, Feb. 18, 2021
7:00 PM
Marcy Cottrell Houle
Thursday, March 18, 2021
Marcy Cottrell Houle is an author whose passion is to give voice to things that have no voice. Wildlife biologist and award-winning author of four books and numerous articles. https://www.marcycottrellhoule.com/
Kathie Giorgio
Thursday, April 15, 2021
KATHIE GIORGIO is the critically acclaimed author of five novels, two story collections, a collection of essays, and two poetry chapbooks. She's been nominated in both fiction and poetry for the Pushcart Prize, the Write Well Award, and the Million Writer Award,  https://www.kathiegiorgio.org/
Jennifer Perrine
Thursday, May 20, 2021
Jennifer Perrine is the author of four books of poetry: Again (2020), No Confession, No Mass (2015), In the Human Zoo (2011), and The Body Is No Machine (2007). My poems have been described as "muscular," "hard-working," "disciplined," "grimly witty," "scientific," "ecstatic," "sensuous," "mythic," and "full of surprises." 
Amelia Ettinger
Thursday, June 17, 2021
Born in Mexico and raised in Puerto Rico, Amelia Díaz Ettinger has written poems that reflect the struggle with identity often found in immigrants.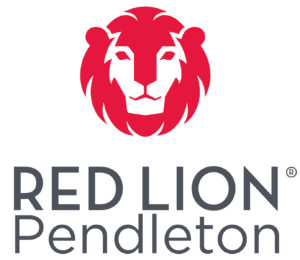 We're proud of the generous support we receive from the Red Lion of Pendleton. They host all the First Draft authors, and are ready to serve you too.