First Draft Writers' Series
Third Thursday of each month, always FREE

Check out the list of esteemed writers who have headlined First Draft since 2013.
Become a Friend of First Draft HERE.
The First Draft Writers' Series brings authors and poets of note to the Pendleton stage to share new work. On the third Thursday of each month people who love the written word gather at the PCA's Pearson Auditorium to hear our featured authors as well as three to five minute open mic readings by local emerging writers.
"Truly, [First Draft] was one of the best adventures of my writing career, right up there with winning the PNBA awards and being interviewed by Studs Turkel."   – Craig Lesley
The First Draft Writers' Series is focused on encouraging discussion around issues within the community, the region and beyond. Notices about upcoming featured readers will be accompanied by a question or theme the audience and our Open Mic readers are asked to consider. Themes will be inspired by the featured writers' work. Past featured writers have tackled a wide range of issues, including domestic violence, preservation of natural resources, poverty, and gardening. Look for themes or questions here and our social media posts. There's a special Facebook page just for First Draft. 
Looking for some writing workshops this winter/spring? Our pals over at Fishtrap have a great selection of offerings. Check them out HERE. 
Open Mic
Open Mic has always been a prominent part of First Draft, and we aren't going to let the pandemic keep us from helping you share your writing with us. To sign up for Open Mic, just put a note in the comments to the moderator before the end of the featured reading. We'll turn over the Mic to you on Zoom and you can read your original 3-5 minute work. To receive a link to the Zoom session for First Draft, send an email request to director (at) pendletonarts (dot) org. 
Get the Zoom invitation right in your inbox the morning of each First Draft event!
UP NEXT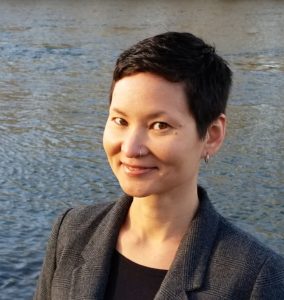 Join us THURSDAY, May 20, 2021, 7:00 PM
for First Draft Writers' Series via Zoom
JENNIFER PERRINE
Jennifer Perrine is the author of four books of poetry: Again (2020), No Confession, No Mass (2015), In the Human Zoo (2011), and The Body Is No Machine (2007). Her poems have been described as "muscular," "hard-working," "disciplined," "grimly witty," "scientific," "ecstatic," "sensuous," "mythic," and "full of surprises."  Jennifer serves as an editor for Airlie Press and a guest editor for Broadsided Press, co-hosts the Incite Queer Writers reading series, and hosts The Occasion, a poetry  radio show on KBOO FM in Portland, Oregon. When not writing, Jennifer leads workshops on creative writing, social justice, and intersectional equity. Learn more at www.jenniferperrine.org.
Sign up at the event to read your own original 3-5 minute work during Open Mic, immediately following the featured writer.
Email director@pendletonarts.org and say, "Send me a link to First Draft!"
COMING SOON:
Amelia Ettinger
Thursday, June 17, 2021
Born in Mexico and raised in Puerto Rico, Amelia Díaz Ettinger has written poems that reflect the struggle with identity often found in immigrants. 
John C. Morrison
Thursday, July 15,2021
Morrison lives in Portland, Oregon, and teaches as an associate fellow for the Attic Institute. His first book, Heaven of the Moment, won the Rhea & Seymour Gorsline poetry competition and was a finalist for the Oregon Book Award in Poetry. His book, Monkey Island, was published this winter by redbat books as part of their Pacific Northwest Writers Series. He has published poems in numerous journals, including RHINO, Beloit Poetry Journal, Poetry Northwest, and the Cimarron Review. He is a poetry co-editor for Phantom Drift, the fabulist journal of literature.
Watch for the fall lineup coming soon!

    THANK YOU to Oregon Humanities for their support of the First Draft Writers' Series.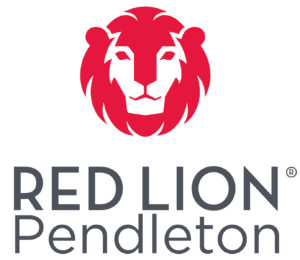 We're proud of the generous support we receive from the Red Lion of Pendleton. They host all the First Draft authors, and are ready to serve you too.