First Draft Writers' Series
Third Thursday of each month, always FREE

Check out the list of esteemed writers who have headlined First Draft since 2013.
Become a Friend of First Draft HERE.
The First Draft Writers' Series brings authors and poets of note to the Pendleton stage to share new work. On the third Thursday of each month people who love the written word gather at the PCA's Pearson Auditorium to hear our featured authors as well as three to five minute open mic readings by local emerging writers.
"Truly, [First Draft] was one of the best adventures of my writing career, right up there with winning the PNBA awards and being interviewed by Studs Turkel."   – Craig Lesley
The First Draft Writers' Series is focused on encouraging discussion around issues within the community, the region and beyond. Notices about upcoming featured readers will be accompanied by a question or theme the audience and our Open Mic readers are asked to consider. Themes will be inspired by the featured writers' work. Past featured writers have tackled a wide range of issues, including domestic violence, preservation of natural resources, poverty, and gardening. Look for themes or questions here and our social media posts. There's a special Facebook page just for First Draft. 
UP NEXT
Barbara Drake
Monica Drake

September 19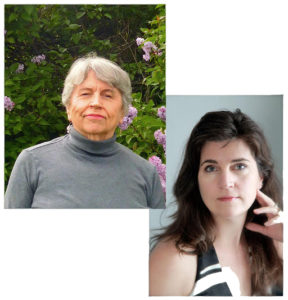 BARBARA DRAKE's newest poetry book is The Road to Lilac Hill: Poems of Time, Place, and Memory, published by Windfall Press, fall 2018.  Previous poetry collections include Driving One Hundred, Love at the Egyptian Theatre, What We Say to Strangers, Life in a Gothic Novel, Bees in Wet Weather, and Small Favors. She is also the author of two collections of personal essays Peace at Heart: an Oregon Country Life, and Morning Light, both published by Oregon State University Press and both Oregon Book Award finalists (1999 and 2016). Her college textbook, Writing Poetry, has been in print since 1983. Drake received her MFA from the University of Oregon in 1966.  After graduate school she lived in Michigan for 16 years, teaching at Michigan State University.  In 1983 she began teaching at Linfield College in McMinnville Oregon where she developed the undergraduate creative writing program and taught until she retired in 2007.  She and her husband live on a small Yamhill County farm which was the inspiration for her nonfiction and where they enjoy introducing their grandchildren to country life.
MONICA DRAKE is the author of two novels, Clown Girl and The Stud Book, and a collection of linked stories, The Folly of Loving Life. Her work has appeared in The Sun, Oregon Humanities Magazine, the Paris Review Daily, the Rumpus and other publications, in print and online. She currently teaches at the Pacific Northwest College of Art, in Portland.
Harold Lewis Johnson

October 17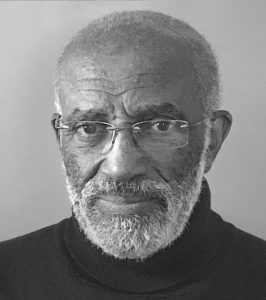 HAROLD JOHNSON, a poet and teacher of visual art and English, was born in Yakima, Washington in the heart of the Great Depression; he grew up and attended public school there. His experience with poetry started with poems his mother taught him while he was in grade school.  Since college – except for a stint as an army bandsman (experience which provided a primary source for his novel, The Fort Showalter Blues) – he has lived and written in Portland, Oregon. Harold's new, long-awaited collection, Article II. The Gallery, came out early this year. He is married to the artist-poet Anne Griffin, and they have one son. Read a 2016 interview from Street Roots News HERE, or listen to a recent interview on KBOO HERE.
Alex Kuo and Joan Burbick

November 21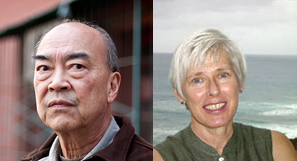 ALEX KUO was a Professor of English at Washington State University, and retired in 2012. He has taught in numerous academic institutions in China, including Beijing and Changchun universities. In 2002 he won an American Book Award for his book Lipstick and Other Stories.
JOAN BURBICK was born in Chicago and lived for thirty years on the border between Washington and Idaho.  She now resides on an island off the coast of Washington where she is writing a series of novels on violence and memory set along the Snake River. The first novel, STRIPLAND, is forthcoming June 3, 2019. Her nonfiction books, Rodeo Queens and the American Dream (PublicAffairs) and Gun Show Nation (The New Press), explore how the myths of the West still have power over American beliefs and actions.
December 2019: Susan Kay Anderson
January 2020: Johanna Stroborock
February 2020: Les AuCoin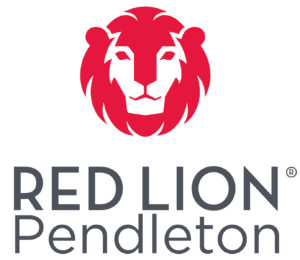 We're proud of the generous support we receive from the Red Lion of Pendleton. They host all the First Draft authors, and are ready to serve you too.