First Draft Writers' Series
Third Thursday of each month, always FREE

Check out the list of esteemed writers who have headlined First Draft since 2013.
Become a Friend of First Draft HERE.
The First Draft Writers' Series brings authors and poets of note to the Pendleton stage to share new work. On the third Thursday of each month people who love the written word gather at the PCA's Pearson Auditorium to hear our featured authors as well as three to five minute open mic readings by local emerging writers.
"Truly, [First Draft] was one of the best adventures of my writing career, right up there with winning the PNBA awards and being interviewed by Studs Turkel."   – Craig Lesley
The First Draft Writers' Series is focused on encouraging discussion around issues within the community, the region and beyond. Notices about upcoming featured readers will be accompanied by a question or theme the audience and our Open Mic readers are asked to consider. Themes will be inspired by the featured writers' work. Past featured writers have tackled a wide range of issues, including domestic violence, preservation of natural resources, poverty, and gardening. Look for themes or questions here and our social media posts. There's a special Facebook page just for First Draft. 
UP NEXT
Susan Kay Anderson
Althea Wolf

December 19, 2019
SUSAN KAY ANDERSON's recent work can be found in Silver Needle Press, Panoply, and Lily Poetry Review. Her book Mezzanine was published by Finishing Line Press in 2019 She helps coordinate the Windfall Reading Series at the Eugene Public Library in Eugene, Oregon, where she resides.
ALTHEA WOLF holds an MFA in Creative Non-Fiction Writing from Eastern Oregon University and currently works as GED Coach & Instructor in Language Arts and Science for Confederated Tribes of the Umatilla Indian Reservation Education.
Johanna Stroborock

January 16, 2020
JOHANNA STROBOROCK is the author of the novels Pigs and City of Ghosts. Her work has appeared in the 2014 Best of the Net Anthology, Catamaran, Better: Culture & Lit, Front Porch, the Wilson Quarterly, and elsewhere. She lives in Walla Walla, WA and teaches at Whitman University.
Les AuCoin

February 20
LES AUCOIN traces his unlikely rise from a fatherless childhood in Central Oregon to the top ranks of national power in his new book Catch and Release. A fly fisher, AuCoin uses "catch and release" as a metaphor for succeeding and letting go of loss with dignity and equanimity. His memories are in turn funny, suspenseful, and revealing.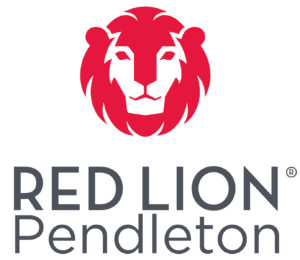 We're proud of the generous support we receive from the Red Lion of Pendleton. They host all the First Draft authors, and are ready to serve you too.