First Draft Writers' Series


Third Thursday of each month, always FREE
Check out the list of esteemed writers who have headlined First Draft since 2013.
Become a Friend of First Draft HERE.
The First Draft Writers' Series brings authors and poets of note to the Pendleton stage to share new work. On the third Thursday of each month people who love the written word gather at the PCA's Pearson Auditorium to hear our featured authors as well as three to five minute open mic readings by local emerging writers.
"Truly, [First Draft] was one of the best adventures of my writing career, right up there with winning the PNBA awards and being interviewed by Studs Turkel."   – Craig Lesley
The First Draft Writers' Series is focused on encouraging discussion around issues within the community, the region and beyond. Notices about upcoming featured readers will be accompanied by a question or theme the audience and our Open Mic readers are asked to consider. Themes will be inspired by the featured writers' work. Past featured writers have tackled a wide range of issues, including domestic violence, preservation of natural resources, poverty, and gardening. Look for themes or questions here and our social media posts. There's a special Facebook page just for First Draft. 
Looking for some writing workshops this winter/spring? Our pals over at Fishtrap have a great selection of offerings. Check them out HERE. 
Open Mic
UP NEXT
Willy Vlautin
Thursday, October 19, 2023
7:00 PM – NOTE THE NEW TIME!
Join us in person with the author or via this ZOOM link 
Born and raised in Reno, Nevada, Willy Vlautin is the author of six novels and is the founder of the bands Richmond Fontaine and The Delines. Vlautin started writing stories and songs at the age of eleven after receiving his first guitar. Inspired by songwriters and novelists like Paul Kelly, Willie Nelson, Tom Waits, William Kennedy, Barry Gifford, and John Steinbeck, Vlautin works diligently to tell working class stories in his novels and songs.
Vlautin has been the recipient of three Oregon Book Awards, The Nevada Silver Pen Award, and was inducted into the Nevada Writers Hall of Fame and the Oregon Music Hall of Fame. He was a finalist for the PEN/Faulkner Award and was shortlisted for the International Dublin Literary Award. Two of his novels, The Motel Life and Lean on Pete, have been adapted as films. His novels have been translated into eleven languages. Vlautin teaches at Pacific University's MFA in Writing program.
Vlautin lives near Portland, Oregon with his wife, dog, cats, and horses.
Coming Soon:
September: Round Up Break
\
October – Willie Vlautin
November – CMarie Fuhrman
January 2024 – Amelia Díaz Ettinger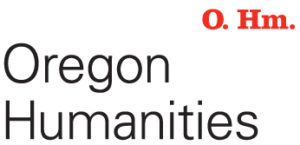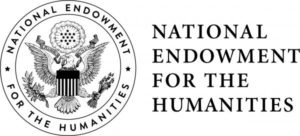 This program is made possible in part by a grant from Oregon Humanities (OH), a statement nonprofit organization and an independent affiliate of the National Endowment for the Humanities, which funds OH's grant program. The National Endowment for the Humanities: Democracy demands wisdom.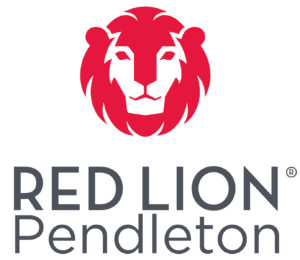 We're proud of the generous support we receive from the Red Lion of Pendleton. They host all the First Draft authors, and are ready to serve you too.