First Draft Writers' Series
Third Thursday of each month, always FREE

Check out the list of esteemed writers who have headlined First Draft since 2013.
Become a Friend of First Draft HERE.
The First Draft Writers' Series brings authors and poets of note to the Pendleton stage to share new work. On the third Thursday of each month people who love the written word gather at the PCA's Pearson Auditorium to hear our featured authors as well as three to five minute open mic readings by local emerging writers.
"Truly, [First Draft] was one of the best adventures of my writing career, right up there with winning the PNBA awards and being interviewed by Studs Turkel."   – Craig Lesley
The First Draft Writers' Series is focused on encouraging discussion around issues within the community, the region and beyond. Notices about upcoming featured readers will be accompanied by a question or theme the audience and our Open Mic readers are asked to consider. Themes will be inspired by the featured writers' work. Past featured writers have tackled a wide range of issues, including domestic violence, preservation of natural resources, poverty, and gardening. Look for themes or questions here and our social media posts. There's a special Facebook page just for First Draft. 
UP NEXT
Les AuCoin
Thursday, Feb. 20, 2020
7:00 PM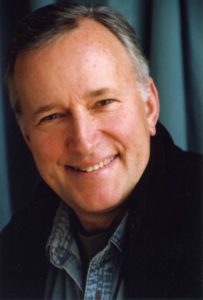 In 1974, at the age of 32, Les AuCoin became the first Democrat to win a US House seat in Oregon's First Congressional District. He was one of the young post-Watergate reformers who shook up an insular, autocratic Congress and led fights for affordable housing, "trickle-up" economics, Oregon wilderness, abortion rights, and nuclear arms control. In the late-1980s, the Oregonian called him "one of the most influential lawmakers in the Pacific Northwest."
In this highly readable collection of life stories, AuCoin traces his unlikely rise from a fatherless childhood in Central Oregon to the top ranks of national power. Then came a painful defeat in one of the most controversial races in US Senate history, against incumbent Bob Packwood. But AuCoin's tale does not end there.
A fly fisher, AuCoin uses "catch and release" as a metaphor that speaks to all of us—succeeding and letting go of loss with dignity and equanimity. His memories are in turn funny, suspenseful, and revealing. AuCoin's journey takes him to the Kremlin, pre-industrial China, the Arctic National Wildlife Refuge, and into the tortuous politics or the Northwest spotted owl crisis. He interacted with global figures like Mikhail Gorbachev and Ronald Reagan and legislative leaders such as House Speakers Tip O'Neill and Jim Wright, Oregon legends Tom McCall and Mark Hatfield, and, closer to home, activists like Sidney Lasseigne of the Newport Fishermen's Wives.
In Catch and Release, readers will get a glimpse behind the scenes of congressional life, as lived by the 535 souls who inhabit the US House and Senate—including the author, who assesses his own strengths and foibles with candor and perspective.
Don Colburn
Thursday, March 19, 2020
7:00 PM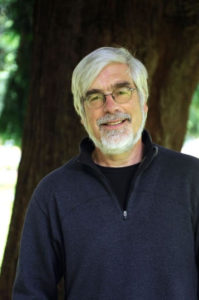 Don Colburn came to poetry late and unexpectedly in the midst of a journalism career. A longtime reporter for The Washington Post and The Oregonian, he was a finalist for the Pulitzer Prize in feature writing. He has published five collections of poems, including four chapbooks; all five won or placed in national manuscript competitions. Colburn's poems have appeared widely in literary journals and anthologies. His latest collection, Mortality, with Pronoun Shifts, won the 2018 Cathy Smith Bowers poetry award. His previous chapbook, Tomorrow Too: The Brenda Monologues, is a sequence of poetic monologues based on the true story of a young woman facing breast cancer while pregnant — a story he first reported in The Oregonian. His full-length book, As If Gravity Were a Theory, won the Cider Press Book Award. Other writing honors include the Discovery/The Nation Award, the Finishing Line Press Poetry Prize, residencies at The MacDowell Colony and Yaddo, and five Pushcart nominations. He lives in Portland.
TO FOLLOW:
Jack Lorts
Thursday, April 16, 2020
7:00 PM
Oregon Book Award Finalists
Thursday, May 21, 2020
7:00 PM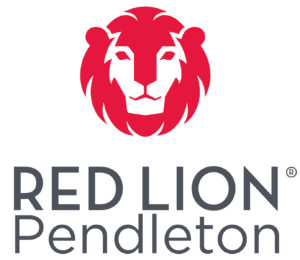 We're proud of the generous support we receive from the Red Lion of Pendleton. They host all the First Draft authors, and are ready to serve you too.