First Draft Writers' Series
Third Thursday of each month, always FREE

Check out the list of esteemed writers who have headlined First Draft since 2013.
Become a Friend of First Draft HERE.
The First Draft Writers' Series brings authors and poets of note to the Pendleton stage to share new work. On the third Thursday of each month people who love the written word gather at the PCA's Pearson Auditorium to hear our featured authors as well as three to five minute open mic readings by local emerging writers.
"Truly, [First Draft] was one of the best adventures of my writing career, right up there with winning the PNBA awards and being interviewed by Studs Turkel."   – Craig Lesley
The First Draft Writers' Series is focused on encouraging discussion around issues within the community, the region and beyond. Notices about upcoming featured readers will be accompanied by a question or theme the audience and our Open Mic readers are asked to consider. Themes will be inspired by the featured writers' work. Past featured writers have tackled a wide range of issues, including domestic violence, preservation of natural resources, poverty, and gardening. Look for themes or questions here and our social media posts. There's a special Facebook page just for First Draft. 
Looking for some writing workshops this winter/spring? Our pals over at Fishtrap have a great selection of offerings. Check them out HERE. 
Open Mic
UP NEXT
Sierra Crane Murdoch
Join us Thursday, August 19,2021, 7:00 PM
for First Draft Writers' Series LIVE at PCA!
Sierra Crane Murdoch a journalist and essayist whose work concerns, primarily, communities in the American West. Her first book, Yellow Bird: Oil, Murder, and a Woman's Search for Justice in Indian Country, was a finalist for the Pulitzer Prize. Named one of the best books of 2020 by The New York Times, NPR, Amazon, and Publisher's Weekly, it was also nominated for the Edgar Award and won an Oregon Book Award. Part true crime, part social criticism, Yellow Bird chronicles a murder on the Fort Berthold Indian Reservation in North Dakota, tracing the steps of an Arikara woman, Lissa Yellow Bird, as she searches for a young white oil worker who went missing from the reservation. Listen to her NPR interview HERE. 
COMING SOON:

    THANK YOU to Oregon Humanities for their support of the First Draft Writers' Series.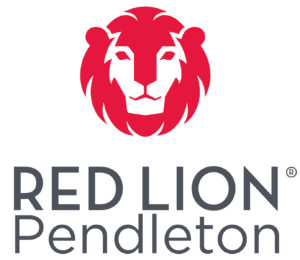 We're proud of the generous support we receive from the Red Lion of Pendleton. They host all the First Draft authors, and are ready to serve you too.