The Gallery is OPEN! Visit us 11-4 PM Tue-Fri and 12-4 PM Saturdays.
Call 541-310-7413 or email us at
director (at) pendletonarts (dot) org to schedule a time.
Iván Carmona and Justin L'Amie
Through July 30, 2021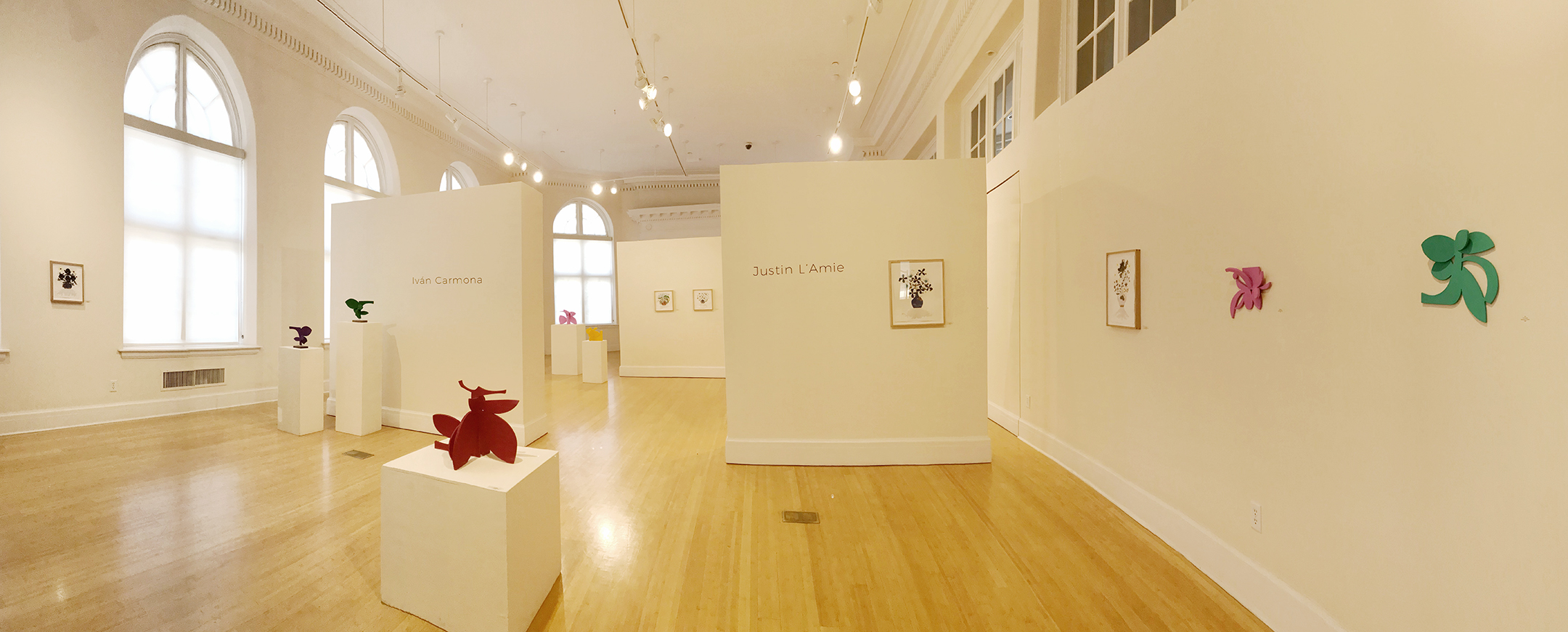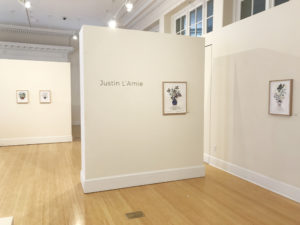 Justin L'Amie received a BFA from the Cornish College of the Arts. He has exhibited throughout the Pacific Northwest and in New York, Houston, and Miami in a number of solo and group exhibitions. In 2016 L'Amie was awarded a highly selective residency at the Morris Graves Foundation and had a solo exhibition at the prestigious Morris Graves Museum of Art in 2018.
His still life paintings reveal a contrived situation that's very fake but references real things.
"They are all completely made up and mostly improvised. Maybe I'll have an idea of a color I want to use or a certain theme. Maybe it's a flower I've come across. I always leave it completely open to what develops when I'm there. I feel like it gives the painting a sense of liveliness and playfulness."
L'Amie's work is held in the collections of the Oregon Health and Science University, Portland Community College, and the City of Portland Portable Works. as well as numerous private collections, including those of Blake Byrne, Jordan Schnitzer, and Deborah Green.
He is represented by PDXContemporary Art in Portland, Oregon.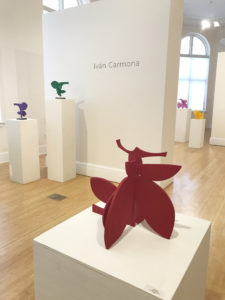 Iván Carmona made the move from Puerto Rico to Portland to study ceramics, receiving a Bachelor of Fine Arts from Oregon College of Art and Craft in 2015. Carmona's work is held in the collections of King County, Washington; Boise Art Museum, Boise, Idaho; Museo de Arte Contemporáneo de Puerto Rico, Santurce, Puerto Rico; and Gifu Prefecture Tokyo Kouryu High School, Japan.
"As a boy, I learned about Modernism through magazines and TV documentaries. It was there that I was introduced to the work of Isamu Noguchi and Alexander Calder, and began to recognize their forms in the natural world around me. The mountains and forests of Puerto Rico became sculptural constructions and swaying mobiles in my mind, and through my own visual language, I hope to communicate these intimate moments in a manner accessible to a larger audience. A shape, word, texture, or color can activate potent memories, and this sense of nostalgia is key to a reading of my work. The sculptures are abstracted, they aren't one- to-one representations. Instead, each emotional memory is passed through the sieve of Modernism, creating connections between my remembrances and recollections of the past and the timeline of art history."
Carmona is represented by PDX CONTEMPORARY ART in Portland, Oregon.
Select any image to start the slide show: