Teresa Dunn: Longing to Be
February 4 – March 31, 2021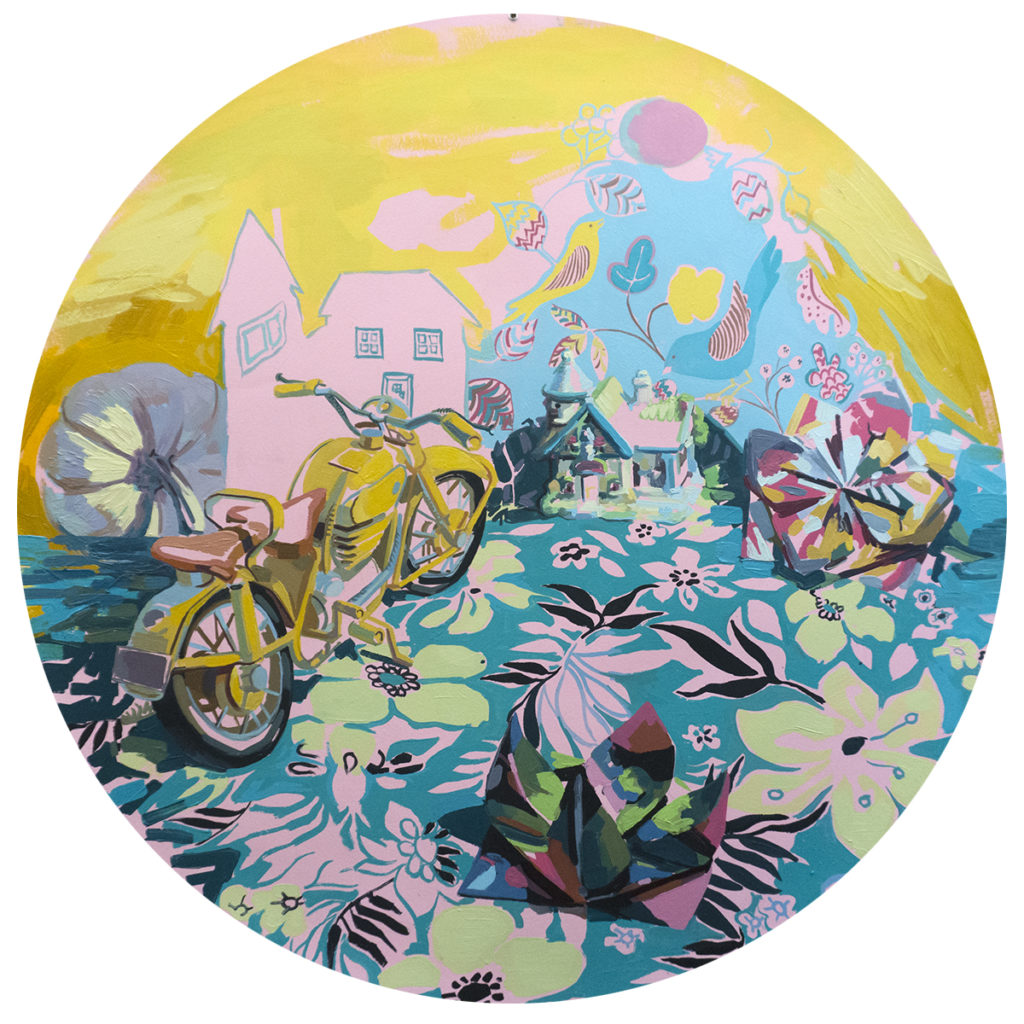 We hope you'll join us for a Zoom Gallery Talk and Tour with the Artist
Thursday, February 4th at 5:30 PM
Grab a beverage and a snack and log on to make a connection with other art lovers and PCA pals. Email director (at) pendletonarts (dot) org to receive a link!
—————-
Teresa Dunn is a Mexican American artist raised in rural Southern Illinois. Her identity, life, and art is poetically influenced by being suspended between two cultural heritages. Language, space, color, light, and storytelling find expressiveness through moving toward and away from simultaneously contradictory tensions. Gloria Anzaldúa's "Borderlands" accurately reflects Dunn's own reconciliation of her mexicansimo with her American-ness and the complexities of growing up and living as multicultural woman in the Midwest.
Dunn received her MFA from Indiana University Bloomington in 2002. She is a three-time recipient of the Elizabeth Greenshields Foundation Fellowship and received the Jacob K Javits Fellowship from the US Department of Education. Dunn is represented by First Street Gallery in NYC and Galerie l'Échaudé in Paris, France. Recent solo exhibitions include M o t h e r l o a d at the Visual Arts Center at the Washington Pavilion in Sioux Falls, SD in 2017 and First Street Gallery in NYC and Miami University of Ohio in 2016, and Ebb and Ember at Hooks-Epstein Galleries in 2015. Dunn's 2012 exhibition Strange realities/Étrange réalité at Galerie l'Échaudé was reviewed in French journals AZART and Miroir de l'Art. Dunn was a finalist in the 2000 William and Dorothy Yeck Miami University Young Painters Competition and won Best in Show at the 2008 Biennial of Contemporary Realism at the Fort Wayne Museum of Art in Fort Wayne, Indiana. She has been included in numerous publications including Studio Visits and Paint Pulse Magazine. Dunn was accepted for the inaugural year of the Cuttyhunk Island Artist Residency with featured artist Alex Kanevsky in 2017. She has conducted many visiting artist lectures including the most recent 2017 lecture and student critiques at the Rome Art Program in Rome, Italy. Teresa Dunn is currently an Associate Professor of Painting and Drawing at Michigan State University in East Lansing where she has taught since 2006.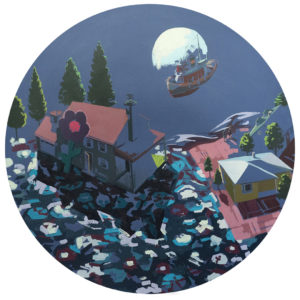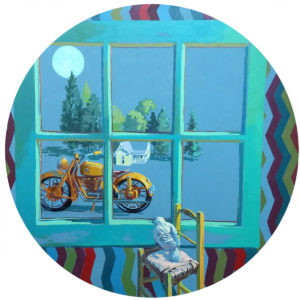 ---
Private gallery visits are by appointment only.
Call 541-310-7413 or email us at
director (at) pendletonarts (dot) org to schedule a time.