Live Music
We bring the community together by hosting a wide variety of live music events that celebrate our heritage and expose us to new perspectives. From Celtic and bluegrass to jazz and rock & roll, the Pendleton Center for the Arts is a great spot to experience the power of live music. You can keep up with all our Facebook events HERE.
COMING UP:
Molly's Revenge
TUESDAY, OCT. 15, 2019 – 7:00 PM
$15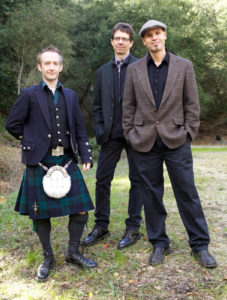 Molly's Revenge is a dynamic, acoustic Celtic band known for its unique and infectious enthusiasm. The classic combination of bagpipes, whistle, and fiddle, with a backdrop of guitar, mandola, and bodhran guarantees an enjoyable experience for all fans of Scottish and Irish music.
Molly's Revenge has performed at many of the top folk festivals and performing arts events in the USA, and prestigious events in Scotland, Australia and China. Their arrangements of traditional Celtic jigs and reels bring these dance tunes up to date with a driving, hard-edged accent that always leaves audiences shouting for more. This show WILL sell out, so get your tickets early!
We're proud to be working once again with Lindell Auto / Blue Mountain Towing to bring these musicians to town.