First Draft Writers' Series


Third Thursday of each month, always FREE
The First Draft Writers' Series brings authors and poets of note to the Pendleton stage to share new work. On the third Thursday of each month people who love the written word gather at the PCA's Pearson Auditorium to hear our featured authors as well as three to five minute open mic readings by local emerging writers.
"Truly, [First Draft] was one of the best adventures of my writing career, right up there with winning the PNBA awards and being interviewed by Studs Turkel."   – Craig Lesley
The First Draft Writers' Series is focused on encouraging discussion around issues within the community, the region and beyond. Notices about upcoming featured readers will be accompanied by a question or theme the audience and our Open Mic readers are asked to consider. Themes will be inspired by the featured writers' work. Past featured writers have tackled a wide range of issues, including domestic violence, preservation of natural resources, poverty, and gardening. Look for themes or questions here and our social media posts. There's a special Facebook page just for First Draft. 
Check out the list of esteemed writers who have headlined First Draft since 2013.
UP NEXT
Kim Stafford

Nov. 15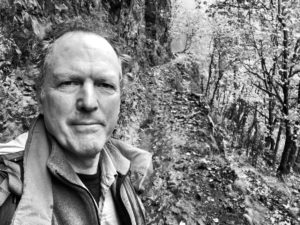 The First Draft Writers' Series at the Pendleton Center for the Arts has featured some of the biggest names in the northwest and this month is no exception. Thursday, November 15, Oregon's Poet Laureate Kim Stafford will take the stage to read from new work. The event begins at 7 PM and is free and open to the public. It is followed on Friday by a free poetry writing workshop from 9:00-11:30AM.
Stafford grew up in Oregon, Iowa, Indiana, California, and Alaska, following his parents as they taught and traveled through the West. He is the author of a dozen books of poetry and prose, and the founding director of the Northwest Writing Institute at Lewis & Clark College, where he has taught since 1979. He holds a Ph.D. in Medieval Literature from the University of Oregon, and has worked as a printer, photographer, oral historian, editor, and visiting writer at a host of colleges and schools, and offered writing workshops in Italy, Scotland, and Bhutan.
His book, Having Everything Right, won a citation for excellence from the Western States Book Awards in 1986. Stafford has received creative writing fellowships from the National Endowment for the Arts, a Governor's Arts Award for his contributions to Oregon's literary culture, and his work has been featured on National Public Radio.
Poems for a Better Nation
November 16, 9:00-11:30 AM
FREE
This workshop explores the poet's work in these strange times. Students will discuss how words can most matter for the good of our nation and this Earth. As Canadian poet Dennis Lee once said, in words engraved on the outer wall of the Scottish parliament, we need to "Work as if in the early days of a better nation." In this workshop, participants will read and write poems that seed the future with truth and challenge, question and witness, from outright political poems to more oblique contributions to a better nation—lullabies, songs of a patriot (or matriot loyal to home ground), manifestos, consolations, and blessings. Register HERE.
Shaindel Beers

October 18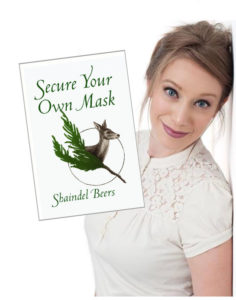 Shaindel Beers  is the author of the poetry collections A Brief History of Time (Salt Publishing, 2009), The Children's War and Other Poems (Salt, 2013), and Secure Your Own Mask (White Pine Press, 2018). Her poetry, fiction, and creative nonfiction has appeared in numerous journals and anthologies. She is currently an instructor of English at Blue Mountain Community College in Pendleton, Oregon, and serves as poetry editor of Contrary. 
November 15 – Oregon Poet Laureate Kim Stafford will be our featured author. He'll also present a FREE writing workshop on Friday, Nov. 16. Watch this space for details.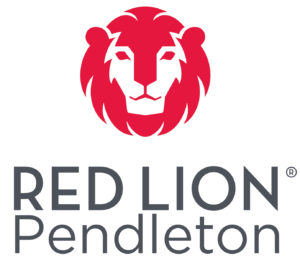 We're proud of the generous support we receive from the Red Lion of Pendleton. They host all the First Draft authors, and are ready to serve you too.