Current Exhibits
EAST OREGONIAN GALLERY
July 5 – 27, 2018
Katherine Treffinger: New Work
Grande Ronde Valley artist Katherine Treffinger regards each of her paintings as the record of a unique introspective exploration. She'll be sharing her newest works in an exhibit at the Pendeton Center for the Arts July 5 – 27. The event opens with a reception for the artist on Thursday, July 5th from 5:30 – 7:00 PM. The event is free and open to the public.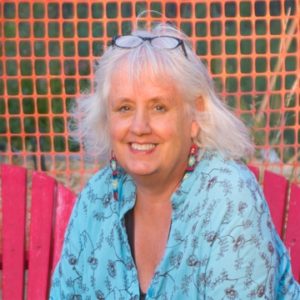 Treffinger spent her childhood in Sausalito, California in the 50's. It was a magical place, teeming with artists and creative expression. Across the street from her family's home was one of the coffeehouses where the bohemians came to listen to music, and writers such as Allen Ginsberg, Gary Snyder and Jack Kerouac read from their work. It was a time when San Francisco, Oakland, Berkeley and Sausalito were home to the abstract expressionist and Bay Area Figurative movements.
"I was often on tiptoes, peering into the windows of nearby studios and coffeehouses," she said, "I thrived in the wondrous mystery of this world."
Later, as an adult, she had the good fortune to befriend the noted painter Joseph Raffael and spend time in his studio .
"This was before I realized I wanted to be an artist myself," Treffinger notes. "I was greatly influenced by his enthusiasm, dedication, and his ability to create beauty. In hindsight, there was nothing else I really wanted to be than an artist. I paint and draw because I love to and because I have to."
Treffinger's abstractions are bold and colorful, but also provide the viewer with a contemplative experience.
"When I stand before an empty canvas or piece of paper, I am lost, unaware of what to do. In fact, my most satisfying work comes from staying lost. Navigational confidence is seldom productive for me."
Free admission to the exhibit is made possible through the support of OMG! Burgers & Brew. More information is available by calling 541-278-9201 or online, pendletonarts.org.
LORENZEN BOARD ROOM GALLERY
July 5 – 27, 2018
PCA Instructor Showcase
We're proud to have a community of talented artists who teach classes here at PCA and each year we like to showcase their work in a group exhibit.