The Art of the Gift Invitational, 2018
Nov. 23 – Dec. 31.
Opens with a special reception for members 4:30-5:30 PM
Open to the public 5:30-7:00 PM
FREE Admission always.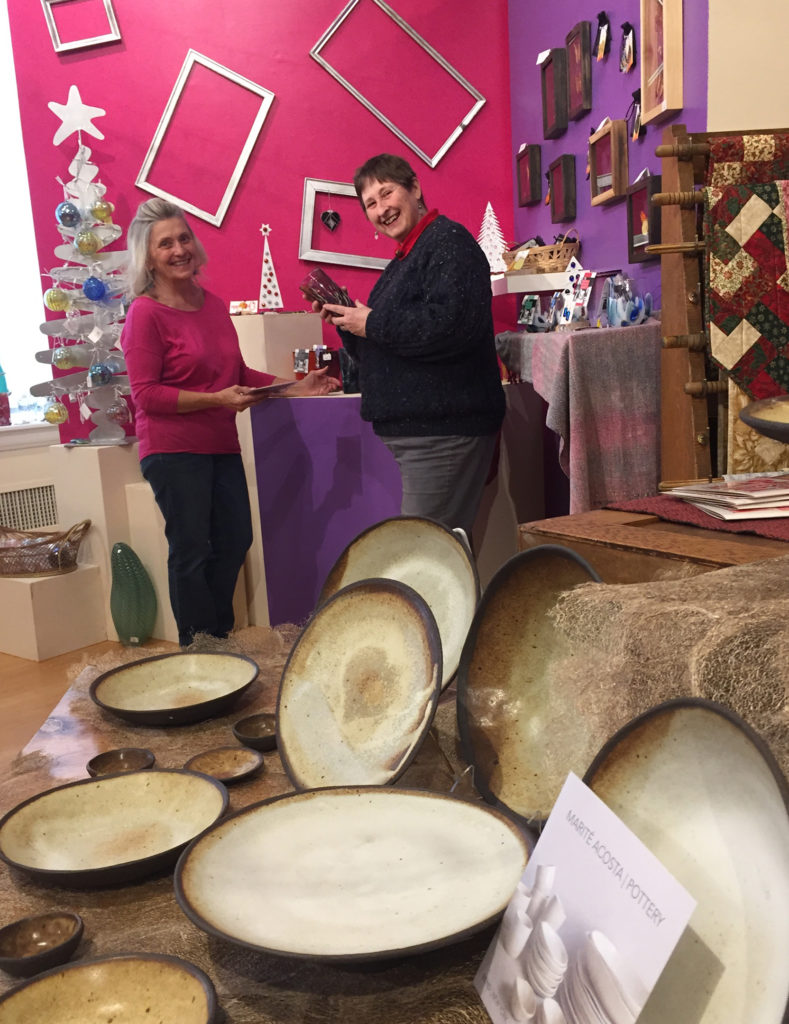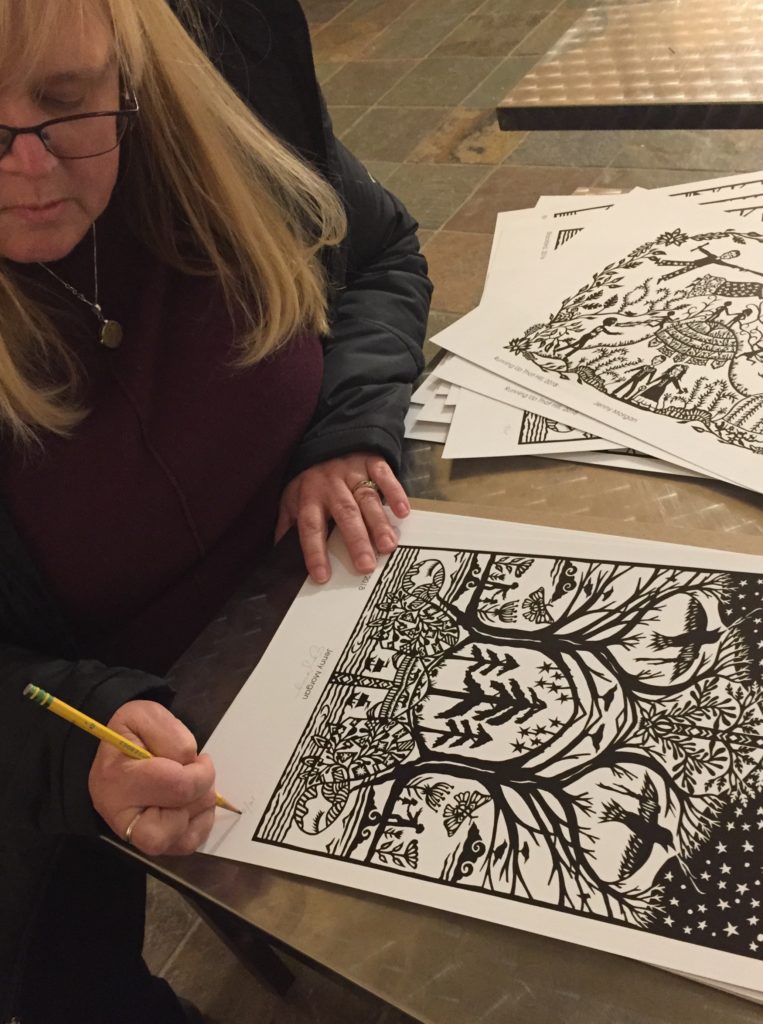 Here's a sneak peek at some of the amazing work that Northwest artists contributed to this year's event.  Kathy Beck and Marie Eken worked tirelessly for several days to make the space a truly beautiful place to be. We invited several new artists this year, and between their offerings and all our local talent, there's so much to love. We're also excited to be presenting the first editions of Jenny Morgan's work. If you fell in love with her papercuts during the October exhibit, now you can take home a signed, numbered reproduction that's ready to frame for just $25.
Anne Haley in the Lorenzen Board Room Gallery

Anne Haley: Memories of Earth opens in the Lorenzen Board Room Gallery November 23, in conjunction with the Art of the Gift. The event is free and open to the general public. Anne has worked extensively at Crow's Shadow Institute of the Arts to create a range of works, and this body of prints features chine colle, ink, and pieces of her grandmother's letters. The resulting compositions are engaging, beautiful, and reminiscent of landscape, hence the exhibit's title, Memories of Earth. On display through December 31. See more images of Anne's work HERE.