The Pendleton Center for the Arts is situated in the heart of downtown, close to a number of eateries, cool shops, nature walks, and cultural stops. Here are some resources for helping make your guests' visit a fun one.
Print our Staff Picks map HERE.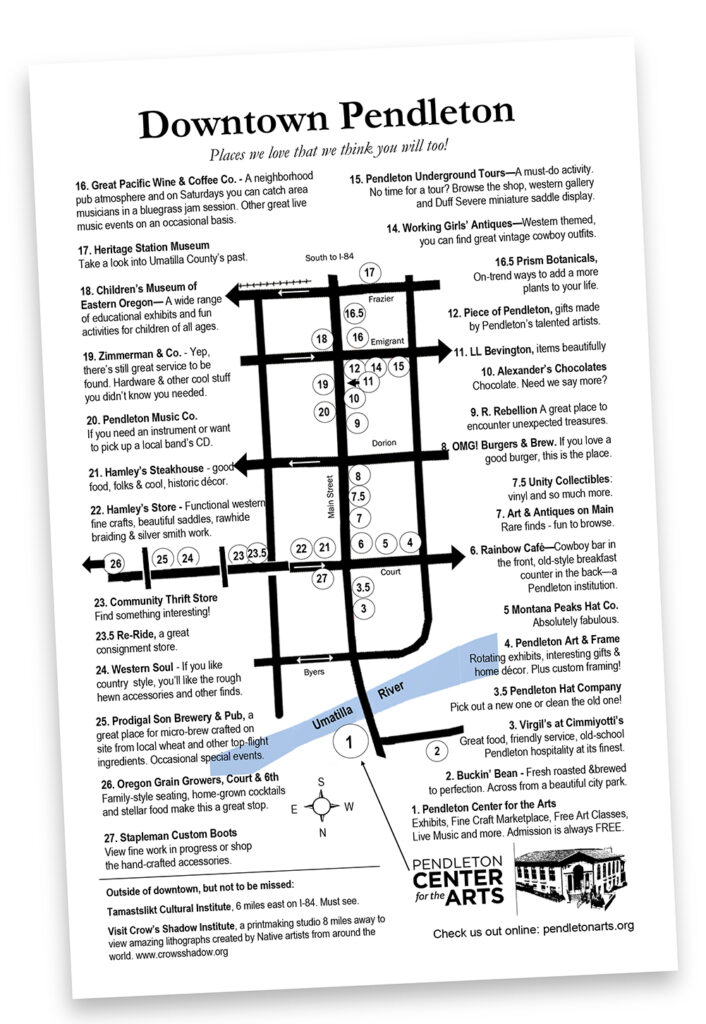 There are a lot of parking spaces surrounding the PCA building. For some reason distances seem longer in a neighborhood than in a commercial parking lot. If you need a spot reserved right next to the door for someone who requires ADA access, let us know.