Coloring Sheets Designed by YOU!
Do you have a cool line drawing that would make a great coloring sheet for others to print and color? Email us your design at director (at) pendletonarts (dot) org or fB message us, and we'll turn it into a printable page on our website! ALL AGES. If you don't have a black pen, choose whatever you have that works best, and don't worry if it's not purely back and white, or if the angle is off a bit — our tech team will get it fixed up and ready to share here
Here's our first crop of entries.  Check back to see new designs.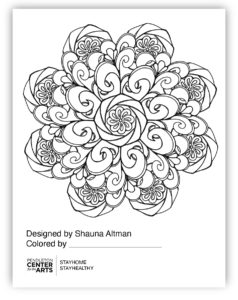 Shauna3