Open Regional Photography Exhibit
We're thrilled that the 2020 Open Regional Photography Exhibit is ON! And, it's online, which will help get images of your photographs out to a larger audience than we can host in our gallery.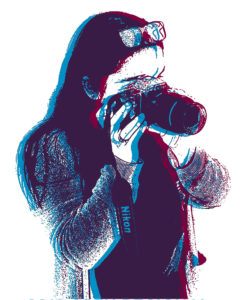 Each year since 1973 the Arts Council of Pendleton has hosted the Open Regional Exhibit. When we renovated the Carnegie Library building that now houses the Pendleton Center for the Arts, we moved it into the East Oregonian Gallery. This year, to keep our patrons, artists and staff safe, we're moving the event into the digital realm, which is perfect for photography! With no printing and framing necessary, we're hoping that this makes the event accessible for even more teens and adults.
Banner Bank of Pendleton is providing $1000 in cash awards this year, and the Brown/Picken family is once again sponsoring the $200 Jacqueline Brown People's Choice Award.
IMPORTANT DATES:
SUNDAY, MAY 31, 2020, DEADLINE FOR ENTRY (See below)

Thursday, June 6, 2020, 5:30 PM – Unveiling of YouTube video with Judge's Critique and Award Ceremony (watch for details soon). Unveiling of Open Regional 2020 web page for viewing of all submissions. Voting for People's Choice Award begins.
We're extremely excited to announce this year's Judge, Julia Dolan.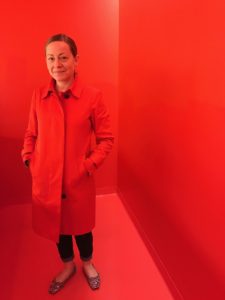 Dolan is The Minor White Curator of Photography at the Portland Art Museum. Since 2010, she has curated and co-curated more than forty exhibitions at the Portland Art Museum including Hank Willis Thomas: All Things Being Equal… (2019-20), Contemporary Native Photographers and the Edward Curtis Legacy: Zig Jackson, Wendy Red Star, Will Wilson (2016), Representing: Vernacular Photographs of, by, and for African Americans (2017), and Blue Sky: The Oregon Center for the Photographic Arts at 40 (2014). She received a B.F.A. in Photography from the Maryland Institute College of Art, an M.A. in Art History from the Pennsylvania State University, and a Ph.D. in Art History from Boston University.
How to Enter
The 2020 OPEN REGIONAL PHOTOGRAPHY EXHIBIT is open to photographers residing in Northeast Oregon and Southeast Washington in two categories; Adult (18+) and Teen (13-17).
Entry fee is $10 per entry for adults and free for teens 13-17. If you are laid off due to COVID, we will waive the entry fee. If you have a bit to spare and would like to cover the entry fee for another artist, there's a spot on the entry form to do that too. Thank you!
DEADLINE TO ENTER: 5 PM SUNDAY, MAY 31, 2020
Both amateur and professional artists may submit up to two images for inclusion.
Photographs must have been taken in the last five years. Photos previously included in an Open Regional exhibit are not eligible.
Files must be received or before 5 PM Sunday, May 31 at PCA.Photo.Entry@gmail.com 
Images should be in .jpeg format. They should be at least 1000 pixels and not to exceed 1500 pixels on the long side or 5 MB per image. (Sending straight from phone and can't find image size? Not to worry – just email it, and if there's a problem we'll contact you.)
Please name your files using the following format: LastName_FirstName_number.jpeg, for example Smith_John_1.jpeg for the first entry and Smith_John_2.jpeg for the second.
Email MUST include the TITLE of each work, corresponding to the numbers in the file names.
Images must NOT contain watermarks, signatures, text, logos or photo borders.
No composite images are allowed.
Please avoid the use of filters, excessive sharpening, and other graphic design tools.
As photos will be viewed online, subject matter should be appropriate for all ages.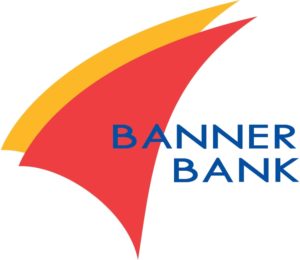 THANK YOU to Banner Bank and their team for supporting regional artists and keeping the Open Regional Exhibit going strong.