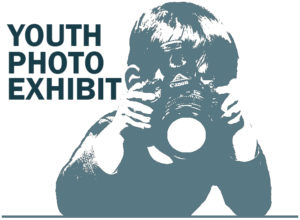 We invited kids 6-12 to send in their best photos for our first ever Youth Photo Exhibit, and they did not disappoint! We're pleased to present this year's entries. THANK YOU to our judges, Shari Dallas, Amy Rogers and Greggory Dallas. And THANK YOU to Banner Bank of Pendleton for providing some very nice awards.
Youth Photography Awards:
$50 Banner Bank awards (in no particular order):
UNTITLED (BEES), MICAH W.
The color, composition, and clarity of Micah's photo are really outstanding. The judges loved the
yellow of the flowers reflected in the yellow of the bees; the way that a viewer's eye can travel in
a swoop from bee to flowers to bee; and the sharp focus he achieved. The judges loved the
movement in the bees' wings, too!
CHRISTMAS POOCH, KENADEE R.
Kenadee's Christmas Pooch feels like a real photojournalistic moment. It's telling viewers a
story, and the judges loved that it's a little kooky — why is this dog dressed up for Christmas, but
the grass is green and the sun is bright? Anyone seeing this photo will want to know more! The
colors are lovely and the cropping/framing is just right.
MAY THE COTTON CANDY BE WITH YOU, COOPER R.
The subject matter that Cooper captured here really pulled the judges in. One judge summed it up
for all the judges, saying, "I feel like I'm lying on my belly, looking into this Lego (or Play
Mobile) world — I love that it fills the entire frame so I can't help but feel like I'm right there in
thick of it. Great depth of field, too!"
Honorable Mention:
UNTITLED (GOATS), DEMPSEY S.
SUMPTER, OR, RYLEIGH K.
DESERT SUNSET, BILLIE B.
Merit Certificate:
GHOST HOTEL, ELLE H.
SUMMER BLOOM, AUDREY M.
MOREL MUSHROOM, ROSS G.
FRONT PORCH PRAYERS, GRACIN B.
UNTITLED (HUMMINGBIRD), RYAN S.
LITTLE APPLE, RICARDO L.
NATURE'S BEAUTY, ELIZABETH C.
UNTITLED (ANT), ADAM U.
Click or tap on any photo to start the slide show.