Join the team!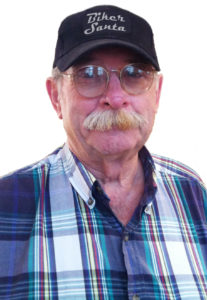 One of our foundational staff members, J.D. Smith, is retiring this fall. After 20+ years with the Arts Council, J.D. leaves big shoes to fill, but we're also excited to bring a new face on board. The main skills a successful candidate will have are clear writing and a passion for connecting community members with a wide range of opportunities to express themselves and connect with the creative pursuits of others.
Mission: The Arts Council of Pendleton provides opportunities for creative expression and community connection through experiences, education, and advocacy in the arts.
At PCA a diverse, inclusive, and equitable workplace is one where all board members, employees, instructors, volunteers, students, and guests feel valued and respected. We are committed to going beyond a nondiscriminatory approach and actively seeking out ways we can make opportunities in employment, artistic expression, volunteering, and participating open to those who have traditionally been marginalized. By seeking out diverse voices our work is energized. Complete DEI statement and goals are available HERE. 
The Arts Council of Pendleton is an Equal Opportunity Employer and does not discriminate based on race, color, religion, sex, national origin, age, sexual orientation, gender identity, veteran status, or disability.
Development Director Job Description
The Development Director:
researches funding opportunities, collaborates with the Executive Director to fit
grant funds with programming, writes grant applications and submits final reports.
maintains membership program, updating an Access database and mailing membership cards and renewal reminders.
prepares P&L, Balance Sheet and short grant recap for monthly Board Meetings.
20 hours per week/80 hours per month, partial telecommuting is a possibility for the right person.
Development Director's job is focused; no customer service or "other duties as assigned" are
Knowledge about regional and Northwest foundations and experience in navigating online submissions is required. Capacity to navigate Federal grant applications is a plus.
Compensation
$1800-2000.00 per month, depending on qualifications
Two weeks annual paid time off at hire, four weeks after 2 years.
Exhibit and Craft Gallery purchases at artists' cost (30% discount)
Free, private use of artists' studios (painting and ceramics) when classes are not in session.
Email cover letter and resume and/or any questions to director@pendletonarts.org.