Youth Classes
Our programs are made possible through the support of the Oregon Community Foundation and others.
Our Youth classes are offered to kids up to 12 years old. If you're over the age of 12, don't worry! Classes for teens are FREE through our Art Rocks Teens program. Members of the Pendleton Center for the Arts pay a reduced fee for classes. Join now here!
Parent Permission forms are required for all Youth students. Permission forms must be updated annually. Please bring a signed and completed permission ready to turn in on the first day of class.
Permission forms can be downloaded here: Parent Permission YOUTH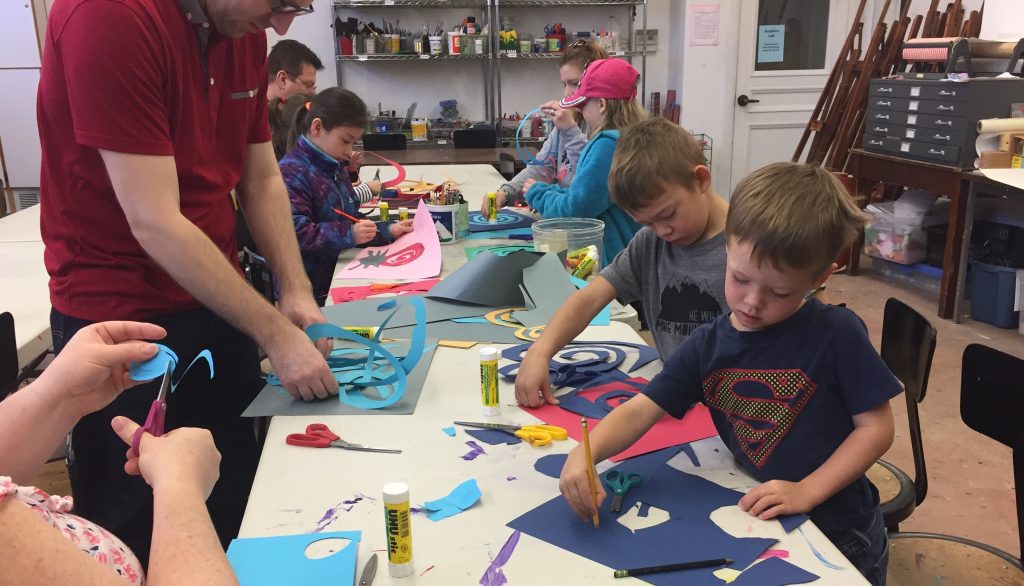 FREE FOR ALL! (UP TO AGE 12 OR SO) – a FREE drop-in class!
EVERY SATURDAY, 9:30 – 10:15 AM
Stop in for a fun, free Saturday morning art project with one of our creative and enthusiastic staff members. Pop your head in or stay for the whole session! Kids under 8 must be accompanied by a parent or older pal to help them with the project.

ART STUDIO (AGES 0-12) – A FREE drop-in class!
with Kate Peck
MONDAYS, 4:00-5:30
April 1 – June 3
*No Class on days the Pendleton Public District is not in session
Kids of all ages now have full access to the PCA's art materials and studio space! Inspire your kids to explore art independently through open-ended drawing, painting, and collage or try out a new technique by working along with the group on a facilitated project (we'll have a fun optional project going on each time). The emphasis is on creative learning and play through art making. Kids are welcomed to drop in for 15 minutes or stay for the full session if they would like. Parents can participate too! (Children 8 and under must have a parent present)

YOUR PRESENCE IS YOUR PRESENT:
How to incorporate mindfulness into family play time
A FREE series with Kate Brizendine
WEDNESDAYS, 11:00 – 11:45 PM      
April 3 – May 22 (8 Sessions)
Are you a stay at home parent in need of an afternoon outing with your littles? In this class, we'll explore the power behind staying positive, present, and maintaining our inner peace. We will begin each session with a relaxing kid-friendly reading that coincides with the theme of this class. We will then follow suit with an art project of self-expression, based off what we felt & learned that day! This is a wonderful opportunity for you & your child to get out of the house, learn something new, and connect with other families. Come to one class or come to them all.

CLAY CREATIONS (AGES 7-12) – A DROP-IN CLASS!
with Kate Peck
SATURDAYS, 10:15 AM – NOON (three sessions)
May 11, 18, & 25
Drop in to explore clay building! We'll make pinch pots, slab constructed boxes, and free-form clay sculptures. Students will work with wet clay the first two sessions, and the last session will be reserved for glazing. Clay pieces will be ready to pick up the week after the glazing class. Please wear clothes that can get messy.
$10 PER SESSION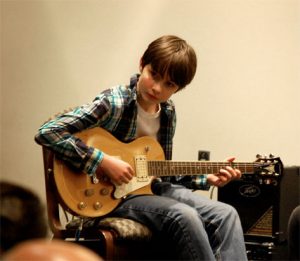 BEGINNING GUITAR FOR YOUTH (AGES 6-12)
with David Orr
MONDAYS, 4:00-5:00 pm 
April 8 – May 13 (6 Sessions)
Learn and grow or continue basic guitar skills to entertain yourself, and possibly others! Students will learn basic major and minor chords, strumming styles and techniques, and will be able to play one song by the end of the course. Please bring a guitar to each class. Please visit Pendleton Music Co. for affordable instrument rentals.
$60 MEMBERS/ $65 NONMEMBERS 

NEW! ELEMENTARY PIANO (Ages 5 – 9)
with Heidi Mungall
Thursdays, 4:45 – 5:45 PM
April 18 – May 23 (6 Sessions)
Students will learn basic piano skills, learning to play simple piano songs individually and in duets and quartets. They will start learning how to read sheet music through worksheets and interactive note-reading games along with other basic music theory that is relevant to their piano playing. They will leave the class knowing a few piano pieces such as Twinkle Twinkle Little Star, Hot Cross Buns, and others. Students will have a basic understanding of piano playing, the different parts of the piano, ear-training skills, and basic note reading abilities.
$60 MEMBERS/ $65 NONMEMBERS