Youth Classes
Our programs are made possible through the support of the Oregon Community Foundation and others.
Our Youth classes are offered to kids up to 12 years old. If you're over the age of 12, don't worry! Classes for teens are FREE through our Art Rocks Teens program. Members of the Pendleton Center for the Arts pay a reduced fee for classes. Join now by clicking here!
Parent Permission forms are required for all Youth students. Permission forms must be updated annually. Please bring a signed and completed permission ready to turn in on the first day of class.
Permission forms can be downloaded here: Parent Permission YOUTH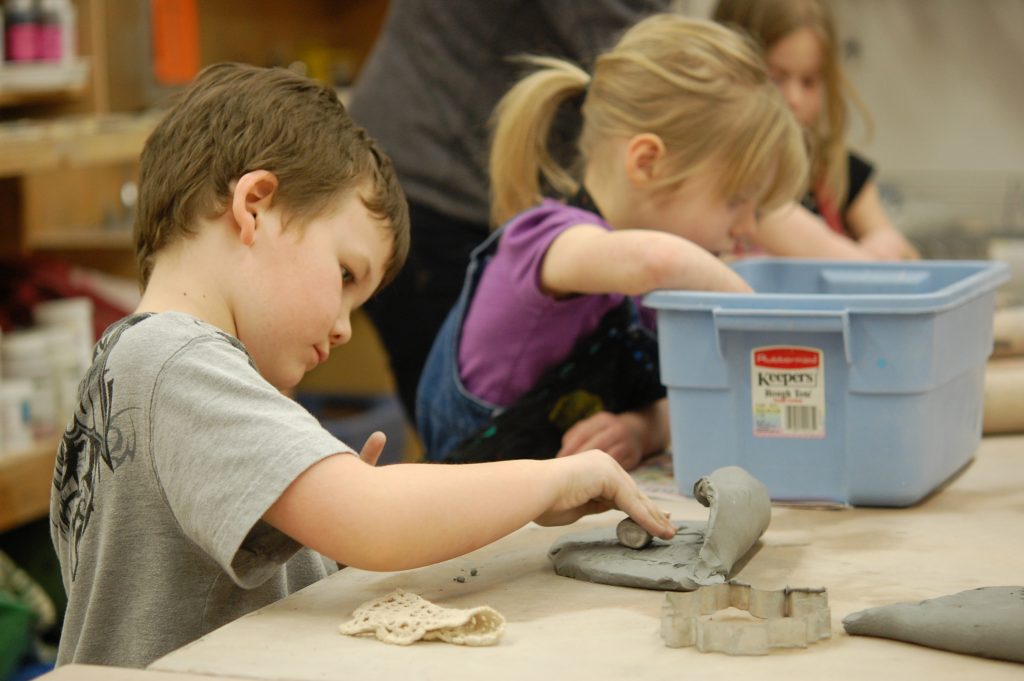 FREE FOR ALL! (UP TO AGE 12 OR SO) – a FREE drop-in class!
EVERY SATURDAY, 9:30 – 10:15 AM
Stop in for a fun, free Saturday morning art project with one of our creative and enthusiastic staff members. Pop your head in or stay for the whole session! Kids under 8 must be accompanied by a parent or older pal to help them with the project.

SUMMER ART STUDIO (AGES 0-12) – a FREE drop-in class!
with Kate Peck
FRIDAYS, 10:00 – 11:30 PM
JUNE 15TH – JULY 27TH
It's the same Art Studio kids know and love on a special summer schedule! Kids of all ages have access to the PCA's art materials and studio space! Inspire your kids to explore art independently through open-ended drawing, painting and collage. Or, try out a new technique by working along with the group on a facilitated project (we'll have a fun, optional project going on each time). Kids are welcome to drop in for 15 minutes or stay for the full session. Parents can participate too! Children 8 and under must have a parent or responsible adult present.
SUMMER ART ADVENTURES (AGES 0-12)
Drop in for 1 day or sign up for a full week. Join as many weeks as you like! We'll be doing fun, creative projects all summer long. Summer classes are for all ages up to 12 years old; we'll tailor the project to fit different ages. Parent permission form required. Children 5 and under must have a parent or responsible adult present.
TUESDAYS, WEDNESDAYS & THURSDAYS
3:15 – 5:00 PM EACH DAY
$20 PER WEEK OR $10 DROP-IN FOR ONE SESSION
JUNE 12-14: MAKING MARKS, drawing and painting of all kinds with Kim Chavez
JUNE 19-21: CLAY CREATIONS, play in clay with Erica Edwards
JUNE 26-28: ART AROUND THE WORLD, discover art inspired by other cultures with Kim Chavez
JULY 10-12: CLAY CREATIONS, play in clay with Erica Edwards
JULY 17-19: WORLD OF COLOR, explore colors and creativity with Kim Chavez
JULY 24-26: ART AROUND THE WORLD, discover art inspired by other cultures with Erica Edwards

(Note: When you add to cart, you'll just add a QTY of 2 to pay for the whole week.)