Adult Classes
Our programs are made possible through the support of the Oregon Community Foundation, Oregon Arts Commission, and donations from people like YOU. Older teens, ages 16-18, are welcome to join most adult/evening classes for FREE as part of our Art Rocks Teens program. Our members pay a reduced fee for classes – become a member HERE!
Looking for some of your favorites, like wheel throwing, hand-built ceramics, knitting and stained glass? Some of our instructors take a summer break, but will be back in the fall ready to work with you.
TROUBLE REGISTERING? MAKE SURE YOU CHOOSE MEMBER/NON-MEMBER FROM THE DROP-DOWN MENU FIRST. 
---
FREE OFFERINGS
(check out the Happy Hour Classes below too!)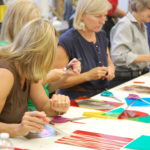 HIP & HANDMADE – a FREE drop-in class!
EVERY SATURDAY, 11:00 AM – NOON
Join one of our creative and enthusiastic staff members for this casual, no pressure get-together. We gather around a big table to work on a different project each week, depending on what has captured our interest.
No need to sign up, no tuition, just come on by!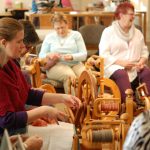 SPIN IN – a FREE drop-in offering!
FIRST SATURDAY OF THE MONTH
April 6, May 4, June 1
JUNE 1, JULY 6, AUGUST 3
Join the fiber fun gang on the first Saturday of every month at the Pendleton Center for the Arts. Those who spin, knit, crochet or do any creative hand work are welcome.  If you just want to learn more about these fiber arts, come on by! We love to do demonstrations, answer questions, or help you with the "darned" knitting problem (pun intended).

JAM NIGHT – a FREE drop-in offering!
Sponsored by the Pendleton Music Company
FIRST THURSDAY OF EVERY MONTH
7:00 – 8:30 PM
June 5, July 3, August 7
A casual and fun get together for musicians of all experience levels. Blues, rock, country, pop, and more. We'll experiment with a variety of music styles and a variety of instruments. Guitars, mandolin, bongos… bring what you have and join us for an awesome jam session..

WEEKLY CLASSES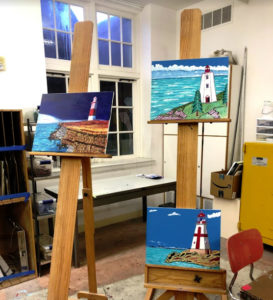 PAINTING WITH ARLEN!
with Arlen Clark
TUESDAYS, 6:00 – 8:00 PM
June 11 – July 2 (4 SESSIONS)
Arlen will lead students through composing a painting of a Light House drawing on his own background but allowing for the individual tastes and talents of each student. The setting is relaxed and casual while also providing the watchful eye of an experienced painter. Materials, including one canvas, paints, and brushes will be provided.
$65 MEMBERS / $70 NON-MEMBERS +$20 MATERIALS FEE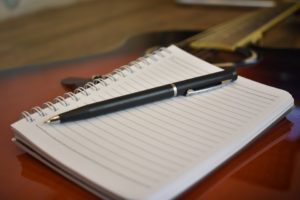 SONG WRITING
with David Orr
TUESDAYS, 6:00 – 7:00 PM
June 11 – July 2 (4 SESSIONS)
David will provide the instruction, you will provide the innovation in this song writing course. Learn about the creative process of musical lyrics, and the variations of song structure, set, and tone. Discover your inner song writer and let them sing!
$40 MEMBERS / $45 NON-MEMBERS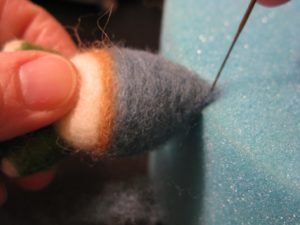 CHRISTMAS IN JULY- NEEDLE FELTING
with Chantell Reid
MONDAYS, 6:00 – 7:30 PM
July 8 – July 22 (3 SESSIONS)
Get a jump start on your holiday gifts or unique ornaments for your wreath or tree this Christmas. This class will focus on holiday ornaments, including mini snowmen, snowflakes, and gnomes. You will leave with your newly made items and basic supplies needed to continue your new craft. These skills will carry over into other projects you may want to explore in the needle felting world.
$50 MEMBERS/ $55 NON-MEMBERS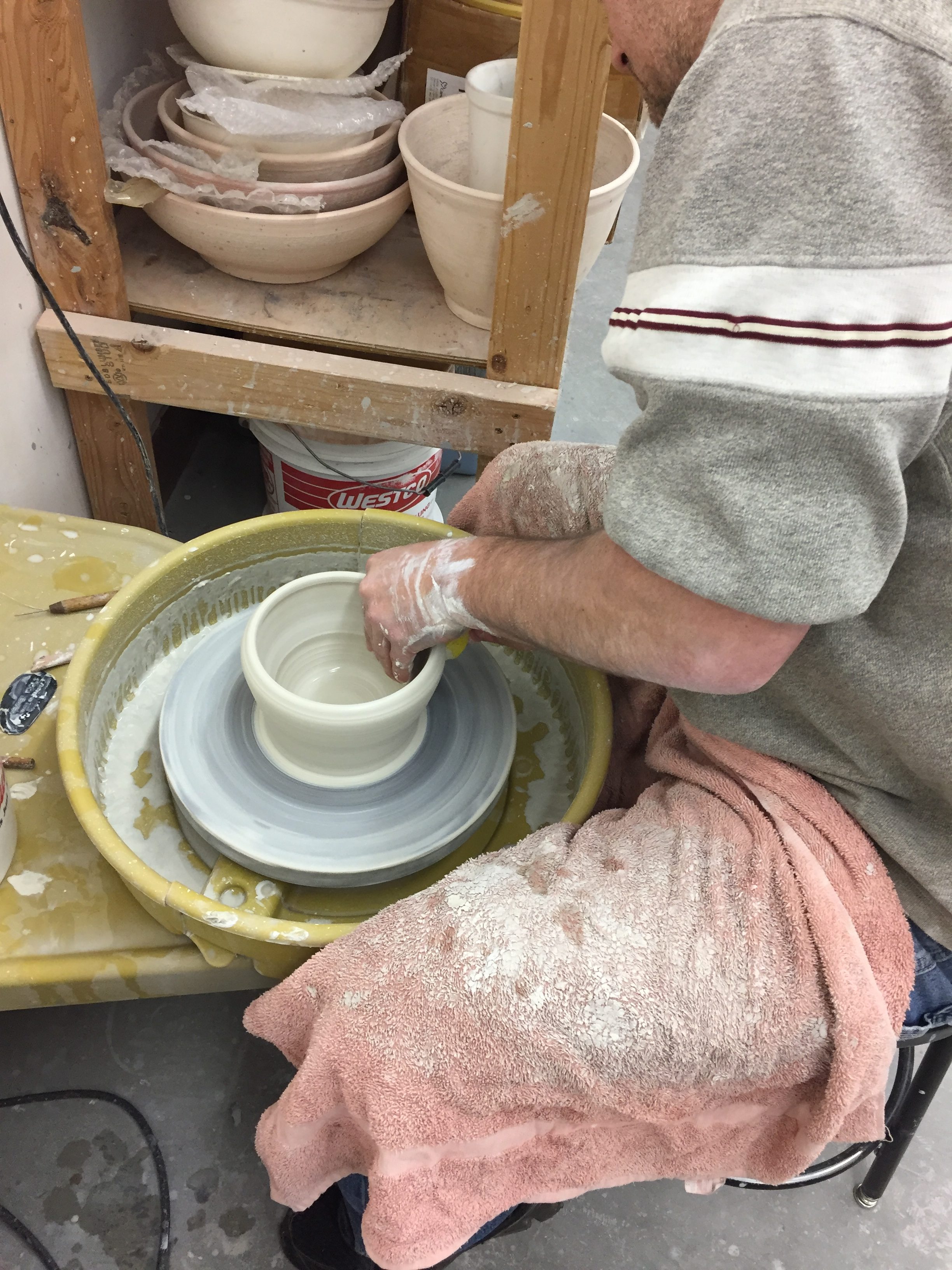 SUMMER CLAY STUDIO FOR ADULTS
with Kate Peck
WEDNESDAYS, 6:00 – 8:00 PM
June 12 – July 31 (8 SESSIONS)
Even instructors need Summertime! But we know our students still want to create. This class is open studio style with staff available to answer questions and provide basic information during class time. Due to no instructor facilitation, we are limiting sign-ups to those students who have taken ceramic classes in the past and are familiar with clay processes and trust their own skills when creating in clay. Cost includes the use of all tools, glazing materials and firing, along with ample open studio time. A firing schedule will be kept on the bulletin board in the classroom so students can plan accordingly.
$50 MEMBERS/ $55 NON-MEMBERS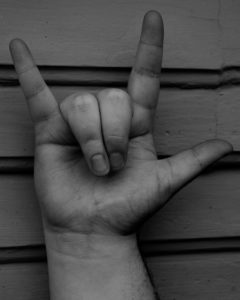 AMERICAN SIGN LANGUAGE FOR ADULTS
with Sharon Murray
TUESDAYS, 6:00 – 8:00 PM
July 9 – July 30 (4 SESSIONS)
Learning American Sign Language (ASL), can be a fun and rewarding experience. It can also help you communicate with more people in the deaf community.  In this class, you'll learn the beginning basics of ASL and the different aspects of the language.
$50 MEMBERS/ $55 NON-MEMBERS

ADULT STRESS MANAGEMENT
with David Orr
WEDNESDAY, 6:00 – 8:00 PM
July 17 (One SESSION)
In this class, you will gain a general understanding of the role stress plays in our lives, both positive and negative. We will divulge into cognitive, as well as somatic approaches to dissipating stress levels and enhancing your mindful well-being. This class will conclude with a guided meditation and relaxation experience. Please wear comfortable clothes.
$20 MEMBERS/ $25 NON-MEMBERS

ONE-DAY WEEKEND WORKSHOPS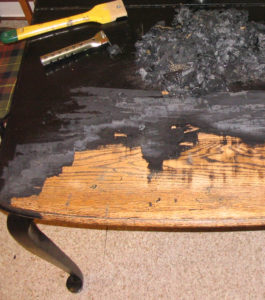 REFURBISH IT!
with Melissa Weston
SATURDAY, 12:00 – 3:00
June 29 (One SESSION)
In this workshop, Melissa Weston our DIY Guru, will take you step by step through the process of bringing an old piece of furniture, décor, or household item back to life. You'll sand, buzz and decorate your way to a revamped and upgraded piece for you to take home. WE will supply an array of small pieces for you to choose from, YOU will connect to your creative side in this fun one-time workshop.
$40 MEMBERS/ $45 NON-MEMBERS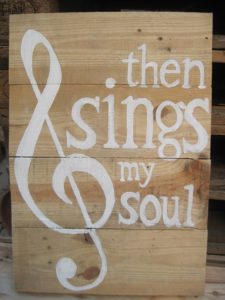 SIGN-MAKING FOR HOUSE & PATIO
with Melissa Weston
SATURDAY, 12:00 – 2:00
July 27 (One SESSION)
In this workshop, Melissa will lead you to signage success. You'll explore the ways to cut, paint, and grind your way to beautiful homemade signs as well as the signage skill-set to last a lifetime. All made by you, under the watchful eye of an expert.
$40 MEMBERS/ $45 NON-MEMBERS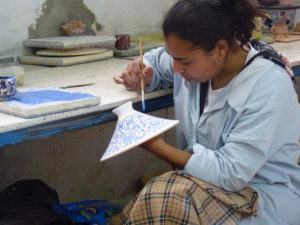 GLAZE IT!
with Kate Peck
SATURDAY, 12:00 – 2:00 PM
August 3 (One SESSION)
Ask and you shall receive! In this class, we welcome past and current ceramic students to join us for a glazing get together. We will be glazing your clay pieces that you weren't able to complete- for whatever the reason! Now is your chance to finish those pieces and get them fired in the kiln. Cost includes access to all of our glazes, tools, and instructor guidance.
$15 MEMBERS/ $20 NON-MEMBERS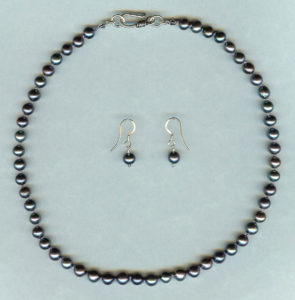 JEWELRY MAKING: PEARL KNOTTING
with Jean Reiher
SATURDAY, 12:00 – 2:00
June 22 (One SESSION)
This class covers the supplies and skills to make pearl jewelry knotted on silk cord.  Knotting techniques can also be used to string delicate semi-precious stone beads.  This class requires manual dexterity of both hands. Bring your favorite pearls and findings or purchase them from the instructor before class.  Use our tools to begin or complete a project during the class.
$25 MEMBERS/ $30 NON-MEMBERS + $10 MATERIALS FEE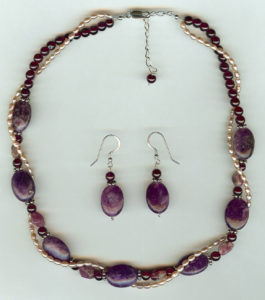 JEWELRY MAKING: BEAD STRINGING
with Jean Reiher
SATURDAY, 12:00 – 2:00 PM
July 20 (One SESSION)
Learn to string beads on jewelry wire to make necklaces and bracelets. Learn about various stringing materials, beads, clasps, and other components needed to make single-strand or multiple-strand jewelry.  Students will learn about the proper techniques and materials to use to create their own jewelry.  Bring your favorite beads, a broken necklace or bracelet to remake, or chose beads from the Arts Center collection.
$25MEMBERS / $30 NON-MEMBERS +$10 MATERIALS FEE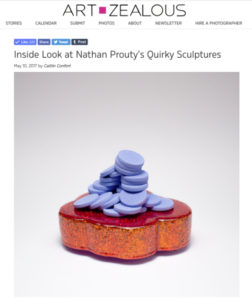 ADVANCED GLAZING TECHNIQUES
with Nathan Prouty
SATURDAY, 12:00 – 4:00 PM
July 20 (One SESSION)
Nathan Prouty is a ceramics professor and contemporary artist whose work has been widely exhibited and reviewed by major publications. We're thrilled to have him visit PCA for a session specific to glazing. Prouty will discuss technical as well as conceptual issues, drawing on his deep knowledge of both. He'll touch on glaze application troubleshooting, stenciling, sgraffito, airbrushing/spraying, colored underglazes/slips, printed decals, lusters and tinting claybodies. Students are encouraged to bring examples or images of work to reverse engineer, in order to understand how an artist got a certain effect or surface. Open to both beginning and experienced ceramics enthusiasts. Materials fee includes glaze and one bisque-fired bowl or plate to practice on.
$40 MEMBERS / $45 NON-MEMBERS + $5 MATERIALS FEE

JEWELRY MAKING: GET WIRED
with Jean Reiher
SATURDAY, 10:00 – 12:00
August 3 (One SESSION)
Learn to make wire loops, a fundamental technique for creating beaded jewelry such as earrings, bracelets, and necklaces. We will work with wire to create beautiful jewelry with simple loops, wrapped loops, coils, wrapped beads, and more. Bring your own beads, or chose some from the Arts Center collection.
$25 MEMBERS / $30 NON-MEMBERS+$10 MATERIALS FEE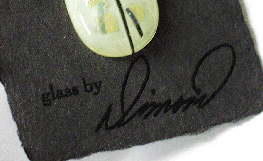 STAND-OUT PRODUCT PRESENTATION
with Roberta Lavadour and Raven Manta
SATURDAY, August 3, 12:30-2:30 PM
(One Session)
The Pendleton Center for the Arts and CTUIR Business Development Services are teaming up to present a FREE session for working artists who want to take the presentation of their work to the next level. If you create items for sale in consignment shops, craft galleries, festivals, or online marketplaces, defining your brand and telling the story with attractive packaging is a must. We'll spend the day helping you evaluate your needs and you'll leave with a clear idea of how to create hang tags and other items to show off your work. Just in time for Round Up and holiday season!
FREE but registration required at least a week ahead.

HAPPY HOUR CLASSES!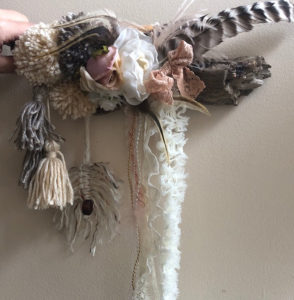 ASSEMBLAGE
with Chantell Reid
SATURDAY, 6:00 – 8:00 PM
July 20 (One SESSION)
An assemblage is a work of art made by grouping together found or unrelated objects. We'll start with a unique piece of treated driftwood found along the Umatilla River, then add interesting objects until the perfect composition emerges. Students will learn how to create yarn palms, tassels, macramé knots, and more. You are also welcomed to bring your own objects- antlers, trim, and feathers can be fun to experiment with. All supplies provided. Bring a pal and we'll bring the refreshments.