Adult Classes
Our programs are made possible through the support of the Oregon Community Foundation, Oregon Arts Commission, and donations from people like YOU. Older teens, ages 16-18, are welcome to join most adult/evening classes for FREE as part of our Art Rocks Teens program. Our members pay a reduced fee for classes – become a member HERE!
TROUBLE REGISTERING? MAKE SURE YOU CHOOSE MEMBER/NON-MEMBER FROM THE DROP-DOWN MENU FIRST. 
---
FREE OFFERINGS
(check out the Happy Hour Classes below too!)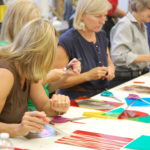 HIP & HANDMADE – a FREE drop-in class!
EVERY SATURDAY, 11:00 AM – NOON
Join one of our creative and enthusiastic staff members for this casual, no pressure get-together. We gather around a big table to work on a different project each week, depending on what has captured our interest.
No need to sign up, no tuition, just come on by!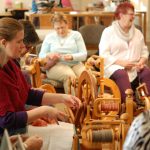 SPIN IN – a FREE drop-in offering!
FIRST SATURDAY OF THE MONTH
1:00 – 3:00 PM
JANUARY 12, FEBRUARY 2, MARCH 2
Join the fiber fun gang on the first Saturday of every month at the Pendleton Center for the Arts. Those who spin, knit, crochet or do any creative hand work are welcome.  If you just want to learn more about these fiber arts, come on by! We love to do demonstrations, answer questions, or help you with the "darned" knitting problem (pun intended).

JAM NIGHT – a FREE drop-in offering!
Sponsored by the Pendleton Music Company
FIRST THURSDAY OF EVERY MONTH
7:00 – 8:30 PM
JANUARY 10, FEBRUARY 7, MARCH 7
A casual and fun get together for musicians of all experience levels. Blues, rock, country, pop, and more. We'll experiment with a variety of music styles and a variety of instruments. Guitars, mandolin, bongos… bring what you have and join us for an awesome jam session.

WEEKLY CLASSES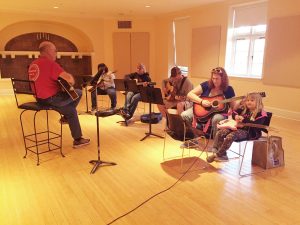 GUITAR FOR BEGINNERS
with Charlie Herrington
TUESDAYS, 6:00 – 7:00PM
JANUARY 8TH– MARCH 12TH (10 SESSIONS)
Learn basic guitar skills and build a foundation for playing all kinds of music, from country to blues to rock & roll. You'll start with the CAGED system and simple scales and basic rhythms. Eventually you'll work your way up to playing some simple solos. No guitar experience is necessary. Please bring an acoustic or electric guitar- visit Pendleton Music Co. for affordable instrument rentals.
$65 MEMBERS/$70 NON-MEMBERS

GUITAR FOR BEGINNERS 2
with Charlie Herrington
TUESDAYS, 7:00 – 8:00 pm
JANUARY 8TH-MARCH 12TH (10 SESSIONS)
Continue learning and practicing songs as a group in the Beginners 2 session. Bring an acoustic or electric guitar- visit Pendleton Music Co. for affordable instrument rentals.
$65 MEMBERS/$70 NON-MEMBERS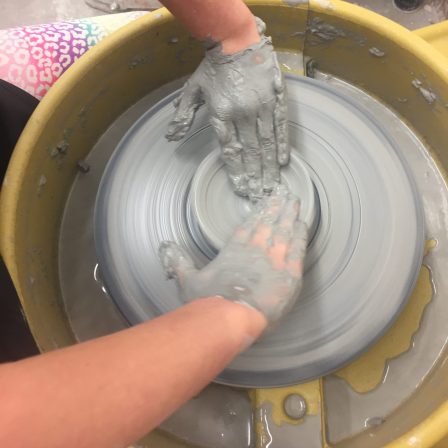 POTTERY: BEGINNING WHEEL THROWING
with Marie Pratuch
WEDNESDAYS, 6:00 – 8:00 PM
JANUARY 9TH– FEBRUARY 27TH (8 SESSIONS)
Use the pottery wheel to make functional ceramic forms. Marie will share info about process, materials, and tools, and students will get plenty of wheel-time to practice. All materials supplied in class, including clay and ample open studio time. This class fills quickly so be sure to send in your payment and registration soon!
$85 MEMBERS/$90 NON-MEMBERS+$20 MATERIAL FEE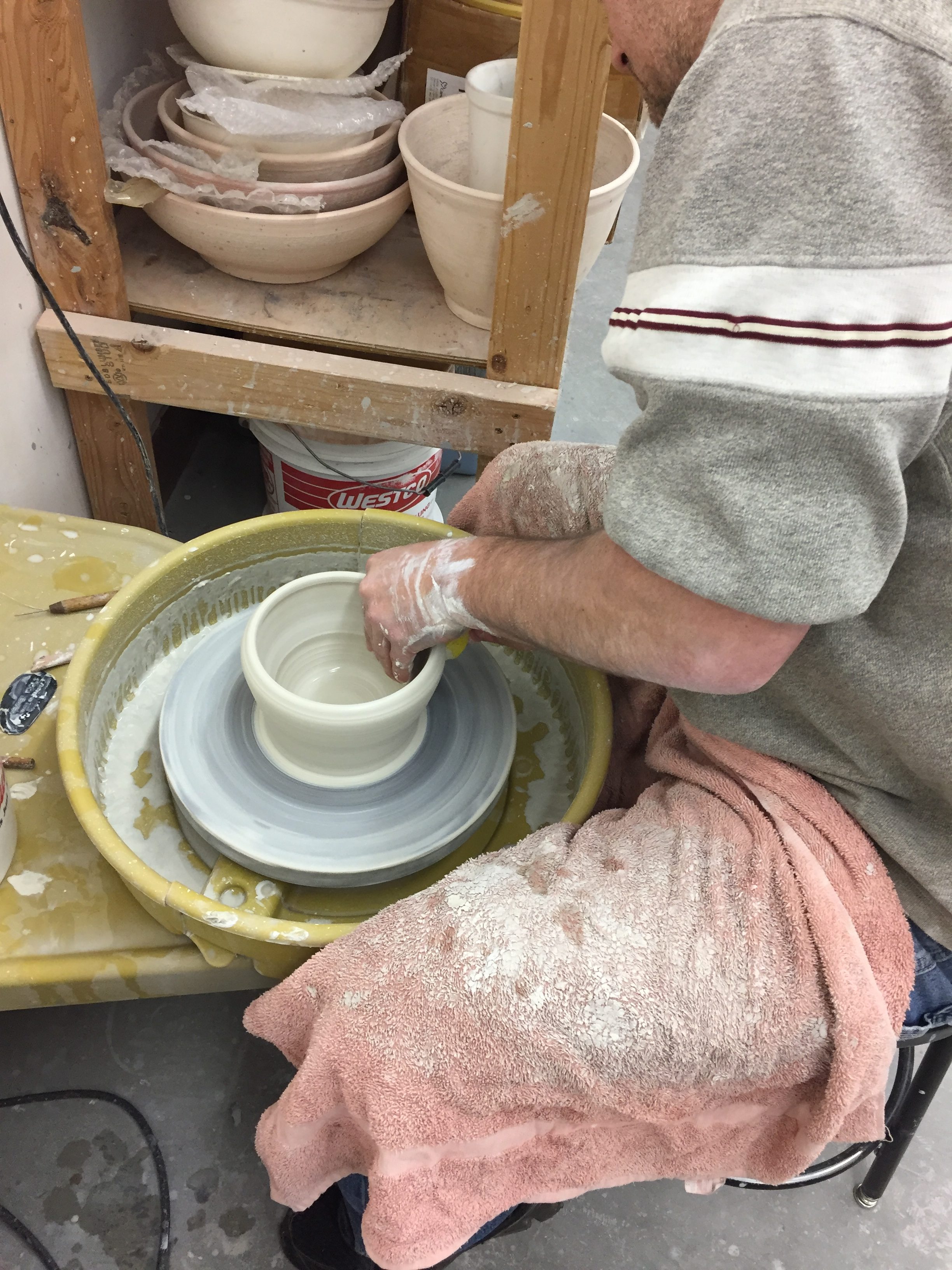 POTTERY: CONTINUING WHEEL THROWING
with Marie Pratuch
THURSDAYS, 6:00-8:00 PM
JANUARY 9TH– FEBRUARY 27TH (8 SESSIONS)
A scheduled time for post-beginner throwers to get together and continue explorations on the pottery wheel. Marie will be available to troubleshoot and answer questions as you fine tune your throwing skills. If you have taken Marie's beginners wheel throwing class, than this is the class for you!
$70 MEMBERS/$75 NON-MEMBERS + $20 MATERIALS FEE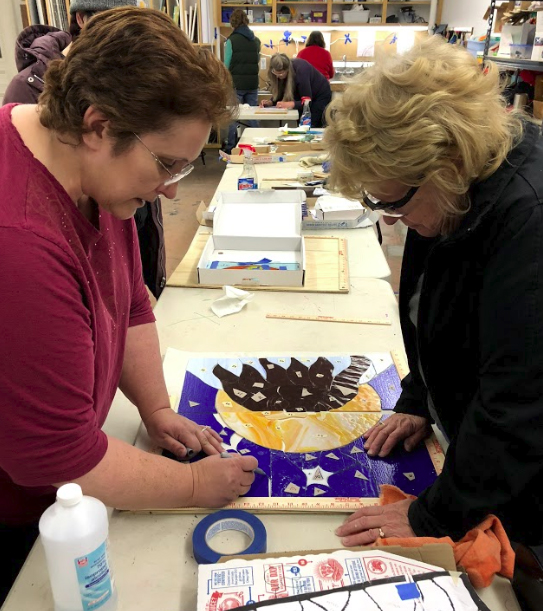 BEGINNING STAINED GLASS
with Celia Hampton
WEDNESDAYS, 6:00 – 8:00 PM
JANUARY 9TH – FEBRUARY 27TH (8 SESSIONS)
Learn to craft beautiful stained glass pieces. Over the course of this class, you'll start with the basics of glass cutting and work through the whole stained glass process. You'll finish a simple, unique piece to brighten your home, or a few smaller pieces to give as gifts. No experience necessary and ample open studio time will be available outside of class. BEGINNERS ONLY (If you have taken this class with Celia before, please register in the "Continued Stained Glass" Class- thank you!)
$85 MEMBERS/$90 NON-MEMBERS+$20 MATERIALS FEE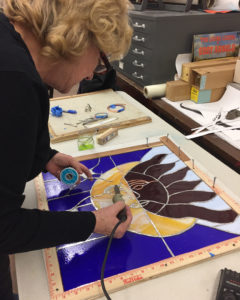 CONTINUED STAINED GLASS
with Celia Hampton
THURSDAYS, 6:00-8:00
JANUARY 10TH– FEBRUARY 28TH  (8 SESSIONS)
For students who have taken stained glass with Celia already, this open studio style class will offer a reference for problem solving and questions that come up while you continue your projects and/or begin new ones. This class will host students on all sides of the spectrum when it comes to their stained glass abilities.  Materials fee covers the cost of tools, glass, copper foil and lead came for one medium sized project. Please come with a pattern or project in mind.
$85 MEMBERS/$90 NON-MEMBERS+$20 MATERIALS FEE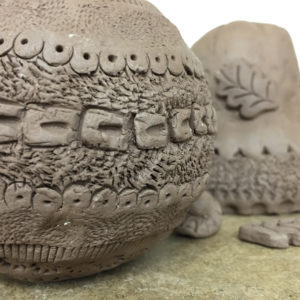 HAND BUILT CLAY FORMS
with Brian Purnell
TUESDAYS, 6:00-8:00 PM
JANUARY 8TH – FEBRUARY 19TH (7 SESSIONS)
Regardless of your skill level – beginning, intermediate, or advanced- engage your hands & mind! Create fun, beautiful projects- anything from coffee mugs, bowls, platters, and boxes, to fine art sculpture. No experience necessary; returning students welcome!
$80 MEMBERS / $85 NON-MEMBERS + $20 MATERIALS FEE

THIS CLASS IS CURRENTLY FULL. CALL 541-278-9201 TO BE PUT ON THE WAITLIST.
MODERN MACRAME
with Katie Hall
Tuesdays, 5:00-6:00 PM
February 12- to March 19th (6 Sessions)
In this workshop, students will learn to tie the basic knots that will enable them to create fun macramé plant hangers, wall hangers, and so much more. Begin your voyage into endless combinations of macramé creations.
$50 Members/55 non-Members + $10 Materials Fee

STRESS MANAGEMENT FOR ADULTS
with David Orr
Wednesdays, 6:00-7:30 PM
February 6th-March 13th (6 Sessions)
In this class, you will gain a general understanding of the role stress plays in our lives, both positive and negative. We will divulge into cognitive, as well as somatic approaches to dissipating stress levels and enhancing your mindful well-being. Each class will end with a guided Relaxation experience. Please wear comfortable clothes. 
$50 MEMBERS/ $55 NONMEMBERS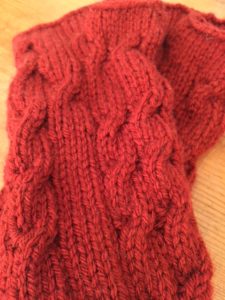 NIFFTY KNITTERS
with Nikki Murtagh
Wednesdays, 5:00-7:00
February 13th– March 16th (5 Sessions)
Join the fiber fun gang for a casual and enjoyable get together for anyone who needs help on a knitting project. Nikii is ready to assist with questions on how to start or continue a pattern; yarn and needle advise; and inspiration to turn your knitting dreams into a reality. Crocheters welcomed, as well as brand new beginners and well-oiled knitting machines. Come enjoy conversation, stitching, and fun with new friends.
$45 MEMBERS/ $50 NONMEMBERS or Drop in for $10 a session.

DO IT ON A DISCOUNT
with Melissa Weston
Mondays, 5:30-7:00PM
January 7th– February 11th (6 Sessions)
Come ready for fun in this new class taught by Melissa Weston, one of our new instructors here at the PCA. Dive into the world of DIY creations & crafts, under the watchful eye of an expert. Explore different tips & tricks and take something home after each class, that will surely add warmth and décor to help make your house a home. 
$50 MEMBERS/ $55 NON-MEMBERS + $10 Materials Fee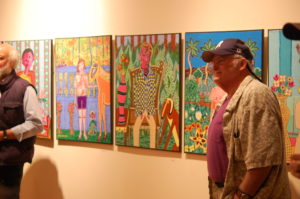 PAINTING PORTRAITS
with Arlen Clark
February  9, 16 & 23, and March 2
1:00 -3:00 PM (NOTE: March 2 Class is 1:30-3:30)
Painter Arlen Clark is back, this time with portraits on the agenda. Arlen has much experience creating his own colorful paintings and will help advise students as they work on their own portrait. Students can use their own composition from a drawing or photograph that they bring in or find in the art center's collection. The setting is relaxed and casual while also providing a lot of freedom for students to discover their own style under the watchful eye of an experienced painter. Materials, including one canvas, paints, and brushes, will be provided.
$60 MEMBERS / $65 NON-MEMBERS +$20 MATERIALS FEE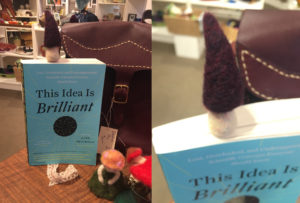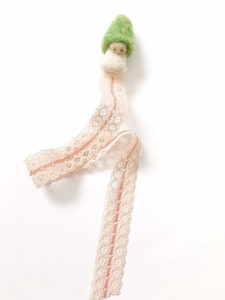 NEEDLE FELTING- BOOK MARK EDITION
with Chantell Reid
Mondays, 5:30-7:00 PM
February 18th– March 18th
Love to read or know someone who does? For this 4 session class, you will learn needle felting basics while creating your own toadstool bookmarks to take home. They make perfect gifts for that special book lover. When you place the finished bookmark in a book, the toadstool will sit on top of the pages. Class bonus: you will take home the basic supplies used in class to continue your new skill and leave with a small collection of beautiful bookmarks.
$45 MEMBERS / $50 NON-MEMBERS + $10 Materials Fee

WEEKEND WORKSHOPS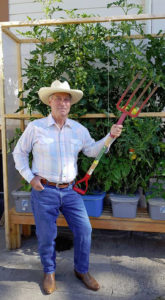 HYDROPONICS LEAFY GREENS- ONE DAY WORKSHOP
with Richard Bertram
March 23, 10:00-12:00
Hydroponic plant systems yield phenomenal plant growth year-round with no garden or sun required! Grow greens, fruits, and veggies outside or in; no dirt, no weeds, just great results! If you have not been to one of Richards classes, you'll immediately feel welcomed and fit right in. Students who want to build one of the systems will be provided with a list of parts and supplies.
$45 MEMBERS / $50 NON-MEMBERS

HAPPY HOUR CLASSES!
These FREE offerings provide an opportunity for social crafting with adult beverages. Sorry, no teens in these sessions.
HAPPY HOUR PHONE TYPE CLASS
with Erica Edwards
Tuesday, March 19th
6:00-8:00 PM
Welcome to the world of alternative photographic processes! In our phonetype class, we will learn one way of using our phone as a negative. Most smart phones have the capabilities to turn regular pictures into negatives. In order to transfer the photo onto paper, we'll use the alternative photographic process called Kallitype printing to make a photographic print. Bring a friend and come ready for fun, in this unique, enjoyable and creative class, exploring the art of Phone Type.

HAPPY HOUR Zentangles Spring Fling
with Denise Owens
Saturday, March 9th
5:00-7:00 PM
Join us for a night of fun, friends, and ZENTANGLES! Often referred to as "yoga for the mind," Zentangles requires zero drawing experience. There are no mistakes, if you can write your name and make a dot, you already have the skill set required! Bring a friend, have a glass of wine and a light hors d'oeuvre, and relax into the evening of Zentangle creation.